Brad struggles with Matt's death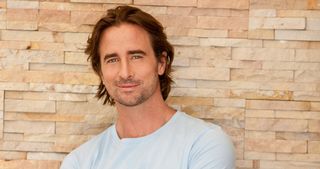 In the wake of Matt's tragic death, Lauren returns home in a daze. Brad is thrown into turmoil, burdened with the secret of Sharon and Matt's kiss and lashes out at Terese. Later, returning to the scene of the hit and run alone, Brad is overwhelmed as he takes in the sea of flowers and sympathy cards.
Meanwhile, Bailey is determined to be the best son he can and begins organising Matt's funeral, while Daniel is a rock for Amber. Paige is desperate to offer comfort to Lauren, and in doing so, unwittingly calls her 'Mum' for the first time. Amber and Bailey follow her lead and for a moment, the Turners hold hands around the dinner table, united in their grief.
The stray Labrador proves to be a welcome distraction for Chris and Lucy. Later, when Chris attempts to share his joy over the baby, Nate is reserved and Chris suggests they finally get everything out in the open. Nate admits he's not interested in going to New York and doesn't want children like Chris does.
Get the latest updates, reviews and unmissable series to watch and more!
Thank you for signing up to Whattowatch. You will receive a verification email shortly.
There was a problem. Please refresh the page and try again.