Desperate Gary contacts an old prison buddy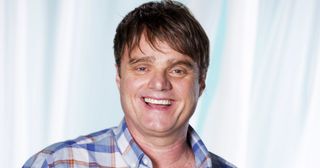 Gary resorts to desperate measures to please Xanthe
Full of rage, Ash confronts VJ about Billie's pregnancy. Horrified, Leah gets rid of Ash - but when she shouts at VJ he tells her to shut up! Zac manages to calm Leah down and counsels VJ over his fears about this new responsibility.
Billie sends Pheobe on her way when she asks how she can be sure VJ's the father and not the man who assaulted her? Later, Leah takes VJ to the hospital and when Billie confirms VJ is the father, Leah promises she's now part of the family…as Billie had hoped.
Roo confesses to Alf she hasn't slept in days - she can't help but feel responsible for the deaths. She talks to Dr Chung, who suggests counselling for her on-going feelings of guilt and prescribes diazepam for the short term. When she is once again haunted by visions of Oscar's hand, Roo weakens and takes a couple of the pills.
When Evie realises Josh has forgiven Andy, she's upset – but Josh points out that him losing his brother is no compensation for her losing Oscar. In tears, Evie concedes she knows it's not fair but she misses her loved ones.
Get the latest updates, reviews and unmissable series to watch and more!
Thank you for signing up to Whattowatch. You will receive a verification email shortly.
There was a problem. Please refresh the page and try again.