Doctors spoilers: Can Zara keep her cool?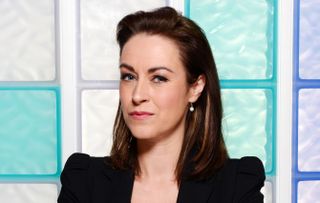 (Image credit: BBC / Kieron McCarron)
Will Zara keep her temper in check?
Daniel is smug as he doesn't have to attend the conflict course, but Zara does. Zara tells Daniel she's determined to be the prefect student and not lose her temper. Does Daniel believe her and will she succeed?
At the course, Zara's newfound positive attitude makes everyone a little uneasy and Al especially is suspicious. The Mill staff have to play a blindfolded game of tug of war. Will the game bring everybody together or drive everyone into conflict? And will Zara be able to refrain from being hot-tempered when she doesn't get her way?
Also, how will the course instructor Su handle difficult attendees such as Zara and Al?
Get the What to Watch Newsletter
The latest updates, reviews and unmissable series to watch and more!
Tobi Oredein is an award-winning women's lifestyle journalist, media entrepreneur and international public speaker based in London, who focuses on race, feminism, beauty politics & popular culture. Tobi has been commissioned by Buzzfeed, British Glamour, Grazia, Elle UK, Fader, The Debrief, The Independent, The Pool, Stylist, Vice and others. She has also interviewed public figures such as Ryan Coogler, Ava Duvernay and Sir Trevor McDonald.