Hannah tells Andy the truth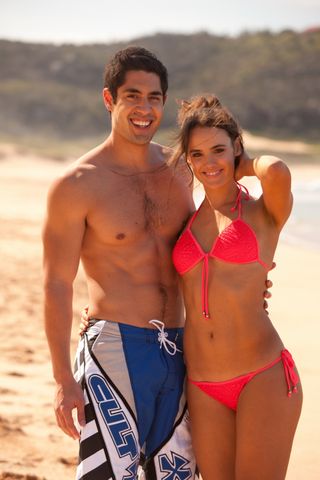 Charlotte and Matt endure an awkward dinner with Zac and Leah, then afterwards agree to keep away from one another, but Matt clearly wants more. Hannah admits that she's been unfaithful to him with Sean, leaving Andy crushed. The gym manager also gives Evelyn a piece of her mind for not telling the truth. Back at the Farmhouse, Evelyn and Hannah come to blows and Hannah slaps Evelyn in a fit of rage!
Evelyn spends the night at Leah and Zac's and tells Zac she's racked with guilt, fearing she won't be able fix the damage she's caused. Likewise, Evelyn feels the same and is on tenterhooks as Josh is furious that she lied to him.
Andy wakes up on the beach hungover and still half drunk. He returns home to collect his car keys where Josh fails to stop him from driving off and ends up flagging down Charlotte to chase after him. The pair find him perched over the beach unharmed. Josh takes his car keys and takes him home. As Hannah tries to comfort Andy, he makes it clear they are over.
Get the latest updates, reviews and unmissable series to watch and more!
Thank you for signing up to Whattowatch. You will receive a verification email shortly.
There was a problem. Please refresh the page and try again.