Nene hides a secret from her past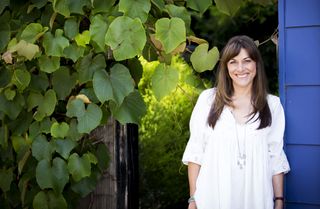 When Nene hears an old nursing colleague has emailed Karl, wanting to talk to him about her, she panics. She accesses Karl's email and sends a reply and then has a friend call Karl, pretending to be the colleague. With no one the wiser, Nene breathes easy.
Xanthe tells Sheila she thinks she's responsible for the food poisoning and, when she confesses, a furious Lauren reckons the arrangement with Sheila was bound to end in tears. Sheila reassures Xanthe, however, that she did a deal with Lauren because she believes in her. Meanwhile, Paul's delighted to discover that Sonya has awarded the official hosting of Citizen of the Year ceremony to Robinsons.
Piper tells Paige that Brodie was her first love but he broke her heart. Later, Josh reveals that Brodie was kicked off his scholarship, after a 'bad breakup' caused him to crash and burn. Brodie pleads his case with Josh, who convinces Brad to take him on. This leaves Piper to process the fact that Brodie is staying.
Get the latest updates, reviews and unmissable series to watch and more!
Thank you for signing up to Whattowatch. You will receive a verification email shortly.
There was a problem. Please refresh the page and try again.