Doctors spoilers: Rob investigates the fire!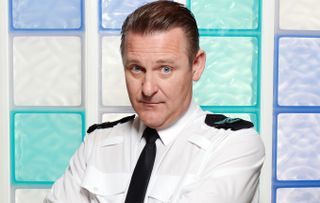 (Image credit: BBC / Kieron McCarron)
What will Rob find?
It's the morning after the fire and the police, led by Rob, investigate to see if they can find the culprit who started it. Rob finds a hoodie at the scene of the crime and puts it into an evidence bag. Meanwhile, the staff at The Mill begin to speculate who could have started the fire...
Later in the day, Rob along with his co-workers question a number of suspects regarding the blaze and Lorna, Rich and Charlie - but who will Rob arrest on suspicion of arson?
Ayesha is a foul mood when she's woken up by Valerie as she didn't sleep much last night. Ayesha is desperate for a lie in as Valerie was up all night making noise - but will Valerie let Ayesha get the rest she needs?
Get the What to Watch Newsletter
The latest updates, reviews and unmissable series to watch and more!
Tobi Oredein is an award-winning women's lifestyle journalist, media entrepreneur and international public speaker based in London, who focuses on race, feminism, beauty politics & popular culture. Tobi has been commissioned by Buzzfeed, British Glamour, Grazia, Elle UK, Fader, The Debrief, The Independent, The Pool, Stylist, Vice and others. She has also interviewed public figures such as Ryan Coogler, Ava Duvernay and Sir Trevor McDonald.