Will Matt Devlin's killer be found?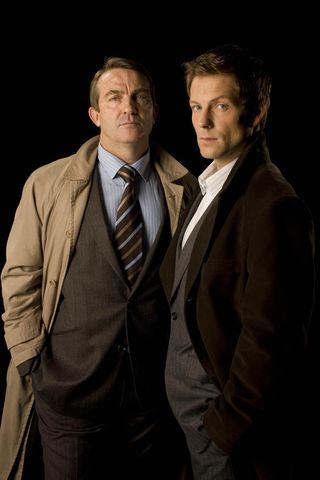 Ronnie's in the middle of the fall-out from Matt Devlin's death, after he was shot outside the Old Bailey following Mark Ellis's trial. Although Ronnie's instructed to take leave from work, he refuses,and starts working right away to try and figure out who killed his colleague. Meanwhile, a car is found abandoned with a gun nearby. It matches the description of the one which killed Matt, and immediately Ronnie is on the case. Both he and Sam Casey trace the car to Paulette Clarkson, and from there, they go in search of her son, Jamal. When he discovers the police are after him, he runs and Sam and Ronnie give chase. After catching him, they take him in for questioning. He admits to killing Matt and says that the only thing he's sorry about is that he didn't kill more police officers. After questioning, it's revealed that Jamal went to the Old Bailey in an attempt to kill Mark Ellis - the man who shot and killed Jamal's brother seven years ago. When asked why he killed Matt, he says that he wanted to even things up with the police. Jamal is then sentenced to a life imprisonment for the killing of Matt Devlin.
Get the latest updates, reviews and unmissable series to watch and more!
Thank you for signing up to Whattowatch. You will receive a verification email shortly.
There was a problem. Please refresh the page and try again.