Will Porsche's plan work?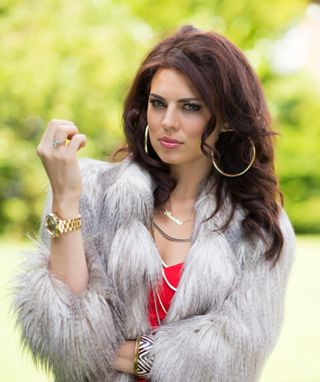 Celine finds out about Porsche's plan to go to Amsterdam but Porsche is still eager to go to get the much-needed cash for Reenie. Celine overhears Dr S'Avage discussing Mariam's antiques so she steals Mariam's house keys and ropes in Cameron to help search her house. A man, Josh, arrives at Mariam's house to buy a painting and thinks Celine is Mariam. He buys it for £3k and Celine gives Porsche the money. But, just at that moment, Reenie arrives.
Meanwhile, Esther tells Kim she needs a break and Grace tries to change Esther's mind. Grace tells Esther that Kim's been in an accident to try and test her feelings. Esther is furious with Grace, but makes up with Kim. Grace realises Esther still won't give her the baby and throws herself into refurbishing The Loft.
Also, Sienna calls Social Services to bring Nico back. Nico tells them Sienna locked her in a basement but Sienna accuses her of lying, fragmenting their relationship further. Later, an emotional Sienna goes to Dr S'Avage's office where they kiss.
And Harry cooks Cleo a candlelit dinner to celebrate their three-month anniversary.
Get the latest updates, reviews and unmissable series to watch and more!
Thank you for signing up to Whattowatch. You will receive a verification email shortly.
There was a problem. Please refresh the page and try again.