British stars line up for glory at prestigious Bafta awards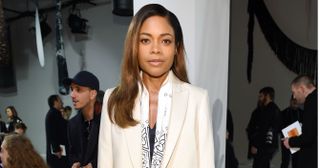 The prestigious Bafta award ceremony is set to take place tomorrow. Here are the British stars in the line-up for global recognition...
British stars including Dev Patel, Naomie Harris and Andrew Garfield will be hoping to take home their first Bafta awards when the gongs are handed out at the EE British Academy Film Awards on Sunday.
The actors, alongside fellow UK nominees Emily Blunt and Aaron Taylor-Johnson, have been shortlisted for prizes at the ceremony before but came away empty-handed.
Here is a look at all the British stars in contention for big prizes...
Dev Patel, 26, started his career on E4 teen drama Skins, but came to wider attention when he starred in Danny Boyle's Slumdog Millionaire, which racked up seven Baftas including best film.
Since then he has had star turns in The Best Exotic Marigold Hotel and its sequel, sci-fi Chappie and Aaron Sorkin's TV series The Newsroom, but has said his role in Lion is the one he has been waiting for.
He plays a man who was separated from his family in India as a young child and adopted in Australia, who uses Google Earth to find his way home.
The emotional performance has landed him a supporting actor Bafta nomination, as well as nods at the Oscars, the Screen Actors Guild Awards (SAGs) and the Golden Globes.
Naomie Harris, 40, is best known to James Bond fans as Moneypenny, having starred in Skyfall and Spectre, but is no stranger to other big franchises after playing Tia Dalma in Pirates Of The Caribbean.
She started off in TV shows such as Simon And The Witch, Runaway Bay and The Tomorrow People before landing the lead role in Channel 4′s adaptation of White Teeth.
Bafta shortlisted her for the Rising Star Award in 2007 and she has since featured in high-profile films such as Mandela: Long Walk To Freedom and Our Kind Of Traitor, but finally generated awards buzz for her role in Moonlight as Paula, the drug-addicted mother of a young black gay man growing up in Miami.
The part landed her a supporting actress Bafta nod, as well as recognition at the Oscars, SAGs and Golden Globes.
Andrew Garfield, 33, has finally managed to shake off The Amazing Spider-Man's web with his impressive turn as a combat medic in Mel Gibson's war film Hacksaw Ridge.
He became best known to audiences for playing Peter Parker in the comic book reboot but has recently impressed fans and critics with his leading turns in Hacksaw Ridge and Martin Scorsese's Silence.
He had already delivered impressive performances on the small screen in Boy A, Sugar Rush and Red Riding before he was nominated for the Rising Star prize in 2011, the year he received the supporting actor nod for playing Eduardo Saverin in The Social Network.
His turn as Desmond Doss, a pacifist and the first man in American history to receive the Medal of Honour without firing a shot, in Hacksaw Ridge has bagged him a leading actor nomination from Bafta, the Oscars, the SAGs and the Golden Globes.
Emily Blunt, 33, has proved her versatility in starring roles in costume dramas, sci-fis and thrillers but first stole the show in a supporting role in The Devil Wears Prada in 2006, a part that landed her a best support nod from Bafta, as well as a Rising Star nomination.
She laced up her corset to play a queen in The Young Victoria before high-octane roles in The Adjustment Bureau, Looper, Edge Of Tomorrow and Sicario and a musical turn in Into The Woods.
Her role in The Girl On The Train brought huge pressure from fans of the best-selling book. While the film received a lukewarm reception from critics, Emily's role as a stumbling drunk piecing together a mystery was widely praised and has landed her a lead actress nomination from Bafta, the SAGs and the Golden Globes.
Aaron Taylor-Johnson's big break came when he played a young John Lennon in 2009 film Nowhere Boy, the film where he met his now wife, director Sam Taylor-Johnson, but he is best known for playing the eponymous hero in Kick-Ass.
He netted a Rising Star nomination in 2010 and has racked up roles in Anna Karenina, Savages and Godzilla and put his superhero credentials to good use when he was cast as Quicksilver in Marvel's Captain America: The Winter Soldier and Avengers: Age Of Ultron.
Aaron, 26, gave a spine-chilling and surprising performance in Tom Ford's noir film Nocturnal Animals, a role he said lingered with him to the distress of his wife, and landed a supporting actor nomination from Bafta and an unexpected win at the Golden Globes.
Hayley Squires, 28, had only racked up a small number of screen credits before she bagged a starring role in Ken Loach's devastating drama about the welfare state, I, Daniel Blake.
Her portrayal of a single mother trying to scrape by on benefits while caring for her children was widely hailed by critics and the film won the prestigious Palme d'Or at the Cannes film festival.
She won the British Independent Film Awards prize for most promising newcomer and the Evening Standard British film award for best supporting actress, and has been nominated for her first Bafta in the supporting actress category.
The Baftas award ceremony will be aired tomorrow night at 11pm on BBC1.
Get the latest updates, reviews and unmissable series to watch and more!
Thank you for signing up to Whattowatch. You will receive a verification email shortly.
There was a problem. Please refresh the page and try again.