CBS gets the Super Bowl 2023 date hilariously wrong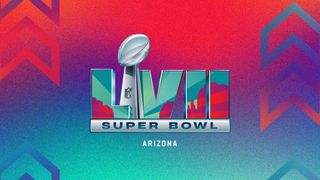 (Image credit: NFL)
If you're working yourself up for Super Bowl 2023 fever, we'd recommend you avoid getting your viewing advice from CBS, as the network has aired a date for the annual football final that's wrong by nearly a decade!
During the NFL Playoffs to decide which teams would play in the Super Bowl (we now know it'll be the Philadelphia Eagles and Kansas City Chiefs), CBS ran a graphic about the Super Bowl which said it'd air on Sunday, Feb 29.
Now, football fans know that the Super Bowl LVII is actually going to take place on February 12 — that's indeed a Sunday, but that's about all that CBS got right. Of course, CBS' operators likely don't actually think that the Super Bowl takes place on this date, and it was just a typo. But that hasn't stopped fans from mocking the broadcaster.
Here's video evidence of CBS listing the Super Bowl LVII date as Feb. 29 (the game will be shown on Fox). 🏈🤣 https://t.co/iYsEGxV6wb pic.twitter.com/dnzWlYhnwMJanuary 30, 2023
CBS said the Super Bowl is Feb 29th … bro, that's not even a day in the calendar 😂January 30, 2023
What makes CBS' blunder hilarious is that there isn't actually going to be a February 29 at all in 2023, as that day of February only occurs in leap years, and 2023 isn't one. There will be a February 29 in 2024, but it'll be a Thursday, not a Sunday.
In fact, the next Sunday, February 29 will take place in 2032, nearly 10 years in the future. The last one was in 2004, 18 years ago. However Super Bowl games take place in the first two weeks of February, and before 2000 in late January — there's never been one which took place at the end of February.
At least CBS got the kick-off time right, which is 6:30pm ET/3:30pm PT.
The Super Bowl 2023 is airing on Fox, another thing that CBS did mention, as airing rights to the Super Bowls cycle on a yearly basis (it will indeed be with CBS in 2032, and hopefully it'll have sorted its calendar by then).
If you have Fox as part of your cable package, you're sorted, but if not you can use the following live TV streaming services: Sling TV (with its Blue plan), FuboTV, Hulu with Live TV or YouTube TV.
The Super Bowl LVII will feature the Kansas City Chiefs taking on the Philadelphia Eagles, with Arizona hosting, Chris Stapleton singing the National Anthem and Rihanna playing the half-time show. For more information on the game, we've got a guide on how to watch the Super Bowl 2023.
Get the What to Watch Newsletter
The latest updates, reviews and unmissable series to watch and more!
Streaming and Ecommerce Writer
Tom is the streaming and ecommerce writer at What to Watch, covering streaming services in the US and UK. His goal is to help you navigate the busy and confusing online video market, to help you find the TV, movies and sports that you're looking for without having to spend too much money.