How to watch the Super Bowl 2023 online: live stream the big game, half-time show and ads around the world
Make sure to catch Super Bowl LVII, February 12.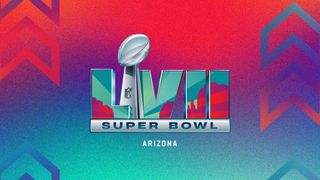 (Image credit: NFL)
The countdown is on until Super Bow LVII kicks off on Sunday, February 12. The big game brings to an end the 2022 season of NFL, and there's only a matter of days until we find out who's playing, with the Conference Championship games taking place on January 29.
Eyes from around the world always land on the Super Bowl — not only is it a massive sporting event in its own right, but the half-time show always brings out huge musicians, and the ads are talked about for weeks after the show.
The NFL playoffs are currently underway, determining who is going to be playing in Super Bowl LVII, with the likes of Patrick Mahomes and the Chiefs, Josh Allen and the Bills, Jalen Hurts and Philadelphia Eagles and Dak Prescott and the Dallas Cowboys all looking to make it to Arizona.
Something we do already know, though, is how and where you can watch the Super Bowl 2023. TV schedules for an event this massive get confirmed way ahead of time, so we already know channels in the US and UK.
If you're planning ahead for your Super Bowl party, or want to make sure you know everything important about the NFL season's last game, here's how to watch the Super Bowl 2023.
How to watch the Super Bowl in the US
Broadcast rights to the Super Bowl cycles each year, and the 2023 games fall to Fox.
The Fox TV network is available on all basic cable plans, but if you're moving away from traditional cable, then a number of live TV streaming services also carry the network, including FuboTV, Hulu with Live TV, Sling TV (using the Blue plan) and YouTube TV. Being subscribed to any of these services also allows you to watch the game on the Fox Sports app.
Kick-off is at 6:30pm ET/3:30pm PT, though coverage will start beforehand
Another option is the NFL Plus streaming service, which allows subscribers to stream nationally televised games, including the Super Bowl. The only drawback is that you can only do so on a mobile device.
How to watch the Super Bowl in the UK
The Super Bowl is easy to watch in the UK, as it's airing on BBC One, so you can use your TV or iPlayer to follow along. Well, it's easy as long as you're okay with the 11:30 pm UK kickoff time, which means the game will undoubtedly be continuing into the early hours.
One issue is that, since BBC doesn't air adverts, watching it this way will mean you don't get to watch the famous Super Bowl ads that many people tune in for.
If you want to watch the ads, an alternative is the NFL GamePass. There are three tiers: mobile-only for £10.99, 50-day access to the Super Bowl and Playoffs for £13.99, or total access until July 31 for £14.99. You can find more information about what exactly is included in each here (opens in new tab).
If you subscribe to Sky TV with the Sky Sports package, the Super Bowl is also showing on the main Sky Sports channel, so if you're already a customer this is an extra way of watching.
How to watch the Super Bowl everywhere else
If you're keen to watch the Super Bowl but you're somewhere the broadcasts aren't easily available, a potential solution to this issue is with a Virtual Private Network (VPN).
A VPN lets you change your IP address, enabling you to watch shows or sporting events like the Super Bowl and all the other shows and events that matter to you from other locations. Our favorite is ExpressVPN (opens in new tab), which is the No. 1-rated VPN in the world right now according to our sister site, TechRadar.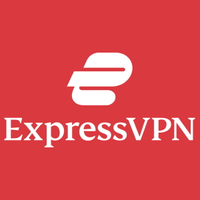 (opens in new tab)
ExpressVPN (opens in new tab) is one of the simplest and most affordable ways to watch what you want from anywhere you want to watch it.
It's straightforward and easy to use, has great security, is available on loads of streaming devices and, best of all, it comes with a 30-day money-back guarantee (opens in new tab), so you can try it out 100% risk-free.
What you need to know about the Super Bowl
Where is the Super Bowl game in 2023?
The 2023 iteration of the Super Bowl takes place at the State Farm Stadium in Glendale, Ariz.
This 78,600-seater stadium was build in 2006 and unveiled as the Cardinals Stadium, and as that name suggests, it's the home of the Arizona Cardinals.
The State Farm Stadium isn't just an NFL arena as it also hosts soccer, college football and basketball, WWE events and live concerts — a few weeks after the Super Bowl, Taylor Swift is playing two nights there.
Who is the Super Bowl half-time show in 2023?
The Super Bowl half-time show is such a big draw, that many non-football fans still tune in to see the performance.
In 2023, the Super Bowl half-time show stars pop star Rihanna. Rihanna is in the midst of a comeback, releasing her first single in six years in October 2022, and fans are hoping for her ninth album to release sometime in 2023.
Unlike traditional concerts, Super Bowl half-time shows don't feature support acts, so Rihanna will likely be the only artist to play for the event. Expect lots of spectacle and pizazz, though.
Check out a trailer for Rihanna's halftime show right here:
Which Super Bowl ads will we see in 2023?
Ads are a big draw of the Super Bowl for people who aren't into sports or pop music — brands love to spend huge amounts of cash on slots, and even more on star-studded productions for these adverts. While we'll have to tune into the Super Bowl to see all the offerings, some have been confirmed already.
Bryan Cranston shared on Instagram (opens in new tab) a picture as his Breaking Bad character Walter White holding a bag of PopCorners, along with the date of the Super Bowl, so that's one celebrity confirmed.
Ron Gronkowsi, an ex-New England Patriots tightend who won the Super Bowl four times, will be attempting to kick a field goal for an ad durig the game — if you're wondering how this counts as an ad, it's because it's being done for betting site FanDuel, as a YouTube (opens in new tab)video explains.
Another celebrity is coming from Doritos, which shared on Twitter (opens in new tab) a more enigmatic image with the Super Bowl date along with the phrase "A bag of Doritos BBQ, paparazzi and a mysterious person walk into a bar...
Talking of mystery celebs, Downy Unstopables has shared a teaser of a male celebrity hidden under a hoodie, sniffing the clothing to prove that it'll stay fresh for that long. The video is on YouTube (opens in new tab) and the Super Bowl will likely bring us a reveal of who it is.
Get the latest updates, reviews and unmissable series to watch and more!
Streaming and Ecommerce Writer
Tom is the streaming and ecommerce writer at What to Watch, covering streaming services in the US and UK. His goal is to help you navigate the busy and confusing online video market, to help you find the TV, movies and sports that you're looking for without having to spend too much money.
Thank you for signing up to Whattowatch. You will receive a verification email shortly.
There was a problem. Please refresh the page and try again.