Danger in Neighbours as THIS deadly villain returns to Erinsborough today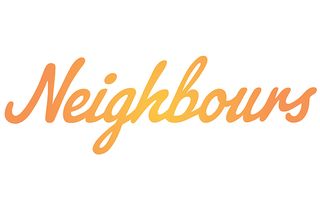 (Image credit: Kris Dollman)
Andrea Somers' manipulation of Toadie Rebecchi is about to take another sinister turn in today's Neighbours...
There's danger in today's Neighbours as Andrea Somers' evil mother Heather Schilling makes a shock return to Ramsay Street.
Neighbours fans will know that Heather is bad news after she posed as the more-than-perfect nanny Alice and wormed her way into the Rebecchi's lives as a way to get closer to her grandson Hugo.
Not only is she in on Andrea's plan to manipulate Toadie into letting her into his life, but Heather also tried to split up Toadie and his late wife Sonya not long before she died... even going as far as poisoning Sonya and abandoning her on the side of the road to die.
Thankfully Sonya survived the ordeal which happened shortly before she discovered she had terminal cancer, but with Heather back in Erinsborough it can only mean more bad news for Toadie.
It seems there's no lengths that unhinged Heater won't go to in order to get what she wants, and despite still being on the run from police for her crimes, she hasn't been able to help herself getting involved in Andrea's latest plan.
Earlier this week Andrea was shocked when her mum turned up at her apartment, leaving her to desperately try and hide her from Willow.
With Andrea convincing Toadie and the police that she is a reformed character and has no idea where her troublemaking mum is, her cover would be totally blown if anyone was to catch them together.
Having moved up a gear with her plan and landed herself a room at Lassiters with the bill being footed by Toadie, Andrea lets her mum stay in her apartment as long as she doesn't leave the four walls.
More: Two new twists hit Toadie in the mysterious hunt for Dee Bliss
But of course this is Heather we're talking about and in today's episode of Neighbours it becomes clear that Heather has been going out of the apartment in Geelong to buy wine... something that Andrea told her mum was strictly forbidden.
However, it soon turns out that Heather popping to the local shop is the least of Andrea's worries when Heather turns up in the middle of the Lassiters complex in disguise!
Just as things seem to be working in Andrea's favour when she lands a job at the hotel as a cleaner, Heather's seen watching her daughter chatting to Toadie from afar.
But with neither of them aware that Heather is so close by, just how long will it take for someone to find out that she's back in town to cause trouble?
Neighbours airs weekdays at 1.45pm and 5.30pm on Channel 5
Get the latest updates, reviews and unmissable series to watch and more!
Thank you for signing up to Whattowatch. You will receive a verification email shortly.
There was a problem. Please refresh the page and try again.