DEVASTATION as THIS Home and Away favourite finds themselves DUMPED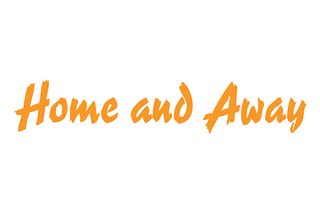 There's heartache heading for Home and Away when Colby Thorne finds his relationship over without any warning...
Today's Home and Away sees Colby Thorne's world come crashing down around him when girlfriend Mackenzie Booth breaks up with him without any warning.
Home and Away fans have seen Mackenzie struggling with Colby's passion for his job as a policeman over the last few weeks.
Not only does she never get to see her boyfriend, but Mackenzie is also worried about the risks involved in Colby's job, and has started to think she isn't cut out for dating someone with a job that is so dangerous.
Mackenzie has even confided in Colby's sister Bella Nixon about her worries... while Colby's best friend and Mackenzie's brother Dean is also aware that she is having second thoughts.
WHAT IS ON TONIGHT? Check out our NEW and improved TV Guide
But while everyone else is talking about Mackenzie and Colby's romance, Colby has remained totally in the dark about the drama brewing.
Today sees Colby finally get some time off work, and Mackenzie is thrilled when he asks her what she is doing for the next three days.
Desperate to see Colby, she clears her work diary, ready to spend time with her boyfriend... however when he gets home from a surf to find Robbo sitting at his kitchen table, Colby's time off work is quickly forgotten.
With Robbo missing for the last week after he was kidnapped by Dylan Carter, the man he has been searching for over the last few months, Colby understandably wants some answers from his friend.
But Robbo's not in a chatty mood, and Colby tries to get to the bottom of what has happened while he was away from Summer Bay.
However, when Robbo doesn't even ask about his wife Jasmine, Colby knows something isn't right with his friend and tries to follow him as he leaves the pier apartment.
But as he follows Robbo, Colby is rewarded with a punch in thew face for his efforts... just as Mackenzie is walking past and sees the whole thing.
Mackenzie takes Colby with his black eye to the Diner to get some frozen peas... but while he laughs off being hit by his friend, Mackenzie sees this as confirmation that she isn't cut out for the life as a policeman's girlfriend and suddenly announces they're over.
Colby is understandably blindsided by the out-of-the-blue announcement from Mackenzie and as his world falls apart she races out of the diner, leaving him to get his head around what just happened.
But will Colby manage to talk Mackenzie round? Or is this the end for the pair already?
Watch Home and Away every weekday at 1.15pm and 6pm on Channel 5
Get the latest updates, reviews and unmissable series to watch and more!
Thank you for signing up to Whattowatch. You will receive a verification email shortly.
There was a problem. Please refresh the page and try again.