Home and Away favourite in DANGER as they're targeted by mysterious stranger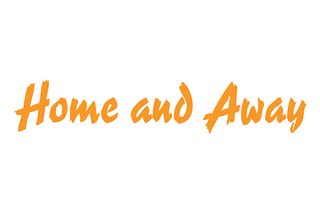 Today's Home and Away sees Bella Nixon land herself in serious danger online...
Home and Away's Bella Nixon is about to land herself in danger as she continues to talk to her new online friend today... but is 'Tommy' really who he says he is?
Home and Away fans have seen Bella struggling to deal with life in Summer Bay ever since she arrived.
She's spent most of her time clashing with older brother Colby Thorne, lashing out at those who have tried to help her, and her schoolwork has been going down the drain.
Even moving in with the amazingly patient Irene Roberts didnt seem to help the teenager snap out of her rebellious streak... but since she met new friend Tommy online, Bella has been like a different person.
Believing she has found someone who listens and understands her, Bella has told Tommy things about her life that no one else knows... but until now she's had no reason not to trust her new friend.
However today's trip to Summer Bay sees Bella turning down the chance to move back in with big brother Colby, leaving everyone surprised seeing as it's all she's wanted for weeks.
Bella claims that with her schoolwork finally going well, she is reluctant to make any changes and wants to stay at Irene's so she can continue to get good marks.
But Colby and Willow are convinced there's more to her sudden change of heart, and Willow makes it her mission today to find out what it is.
After grilling the teenager, Willow finally discovers that a 'friend' has suggested that Bella should stay with Irene and not move back in with Colby. But when Willow confronts Raffy - Bella's only friend - she is adamant that it wasn't her.
Willow and Raffy are stumped over who Bella's new friend is, until Bella invites Raffy to Irene's to meet the mysterious Tommy.
MORE: Neighbours hints THIS fan favourite romance is set to be REIGNITED
Raffy is horrified to discover Tommy is someone Bella met online and quickly warns her friend away from the online chat room.
But Bella won't hear a bad word said about Tommy and the girls soon come to blows over how much personal information Bella is sharing with the stranger.
Despite Raffy's warnings, Bella likes chatting to Tommy, who seems to have the ability to be there wherever she needs him.
But is he really just another teenager looking for a friend online?
Or is there something much more sinister going on and Bella's inadvertently putting herself in serious danger from her new stalker?
Watch Home and Away every weekday at 1.15pm and 6pm on Channel 5
Get the latest updates, reviews and unmissable series to watch and more!
Thank you for signing up to Whattowatch. You will receive a verification email shortly.
There was a problem. Please refresh the page and try again.