HUGE wedding drama for THIS Neighbours couple as cheating scandal is revealed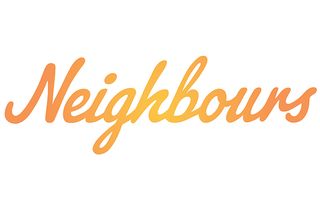 (Image credit: Kris Dollman)
The day of Elly and Mark's wedding arrives... but what will happen when the truth about Elly's night of passion with Chloe is revealed?
Elly Conway and Mark Brennan's wedding day arrives next week, but the event is far from perfect when Elly confesses to her groom that she cheated on him... with his sister!
This Friday (March 8th) sees Mark doing a runner from Ramsay Street following the devastating death of his beloved friend Sonya Rebecchi.
After writing Elly a note telling her the wedding is off, Mark skips town, leaving the bride-to-be devastated.
But while Elly is heartbroken that her dream of marrying Mark has been shattered, Chloe Brennan is there to pick up the pieces.
As Chloe comforts Elly, one things soon leads to another and the women end up spending the night together, leaving Elly confused about where her heart lies.
But just as Elly is thinking that a future with Mark wasn't meant to be, he returns to Ramsay Street and begs for her forgiveness.
With the wedding back on, Chloe is left out in the cold and forced to keep her secret night of passion with her future sister-in-law to herself.
Despite everything that has happened, Elly and Mark somehow manage to make it down the aisle and the pair exchange their vows in a beautiful ceremony.
But the pressure of what she did with Chloe is too much for Elly, and just moments after becoming Mrs Brennan, she confesses everything to her new husband.
It won't surprise Neighbours fans to know that Mark doesn't react well to the news, and the fall out from the confession hits everyone hard.
Not only does everyone now know that Elly is the reason her new marriage is already on the rocks, the rest of the Brennan family are shocked by Chloe's betrayal towards her brother.
But how will Mark react when it is revealed that Aaron has known all along that Chloe and Elly had a connection, and he still let him go ahead with the wedding?
A new trailer released by Neighbours reveals all the drama... and it doesn't look like a week in Ramsay Street that you want to miss!
Get ready for a huge week... tune in from March 11th to see the drama unfold.
Neighbours airs weekdays at 1.45pm and 5.30pm on Channel 5
Picture credits: Channel 5
Get the latest updates, reviews and unmissable series to watch and more!
Thank you for signing up to Whattowatch. You will receive a verification email shortly.
There was a problem. Please refresh the page and try again.