Shock collapse leaves THIS EastEnders legend in danger next week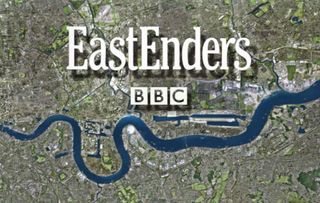 Things are starting to get on top of Mick Carter in next week's EastEnders...
There's a danger heading for Vic landlord Mick Carter in next week's EastEnders when the pressures of daily life start to take their toll, causing him to dramatically collapse.
The last few weeks have been busier than usual for Mick, with a pub to run, a family to look after and little Ollie's potential autism diagnosis constantly playing on his mind.
And it seems it's all about to get too much for Mick to handle when he suddenly collapses while refereeing a kids' football match.
The drama starts when there is an incident with Ollie next week, and when Mick gets the blame, it is clear he is starting to struggle with all his responsibilities.
Things don't get much better when he then sits down to do the Vic accounts and realises they're going to struggle to make ends meet. But instead of sharing the load with wife Linda, Mick doesn't want to worry her and keeps the news to himself.
But if that wasn't enough to think about, Mick is getting it from all directions next week when Stuart tries to befriend him again, Tina asks for his help in her moment of need, and Mitch keeps badgering him about refereeing a footie match for the kids.
Mick continues to feel the pressure from all angles and decides to go for a run to clear his head, but once outside it is clear he is struggling and Bex Fowler realises something is wrong.
As she offers him some friendly running tips, she soon clocks that Mick is in pain and tries to get help.
MORE: EastEnders finally reveals whether Phil or Keanu is Sharon's baby's father
But Mick doesn't want any fuss and brushes off her concerns... something he is going to later live to regret.
At the football match, the dad of four is busy refereeing when one of the kids is injured and the opposition erupts at Mick. But as everyone argues around him, it's all too much for Mick and he suddenly collapses on the ground to everyone's horror.
There's panic as everyone gathers around Mick... but will he be okay?
EastEnders airs Monday and Friday at 8pm and Tuesday and Thursday at 7.30pm on BBC One.
Get the latest updates, reviews and unmissable series to watch and more!
Thank you for signing up to Whattowatch. You will receive a verification email shortly.
There was a problem. Please refresh the page and try again.