This EastEnders KILLER secret was revealed FOUR YEARS ago today - can you guess what it was?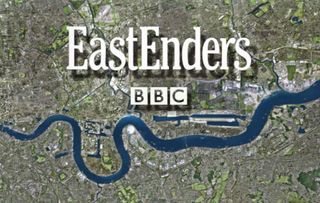 Four years ago today was a huge day in EastEnders as the soap celebrated its 30th anniversary...
Four years ago to the day EastEnders made soap history by celebrating its 30th anniversary with the huge revealtion that Bobby Beale killed his sister, Lucy.
The 'Who Killed Lucy Beale' whodunnit went on for 10 months after Lucy's body was found dumped on Walford Common, leaving soap fans desperately trying to work out who could have killed Ian Beale's daughter.
But today marks 34 years since the first ever episode of EastEnders was aired on 19th February 1985, meaning it has been a whole four years since we found out that little Bobby Beale killed his own sister with a jewellery box.
During what was billed as 'EastEnders Live Week' fans were treated to not just one episode that was broadcast totally live, but a whole week of episodes that featured live elements in them.
Many of the cast and crew on the soap were also kept in the dark about who Lucy's killer was, making it all the more shocking when it was revealed.
The huge week for EastEnders saw Jane and Ian's wedding get interrupted as the truth about what happened to Lucy on the fateful night she died emerged.
After it was revealed that Lucy died at home in the Beale's living room, rather than out on Walford Common, the family started pointing the finger of suspicion at each other while the rest of Walford waited in the Vic for the bride and groom to come and cut the wedding cake.
But as Ian tried to work out who it was that killed his daughter, he initially thought it was Jane.
While he was right that Jane knew a lot more than she was letting on, it was during a flashback element in one of the live shows that it was revealed that it was actually Bobby who did the grisly deed.
Happy birthday, EastEnders - here's to another 34 years of drama.
EastEnders airs Monday and Friday at 8pm and Tuesday and Thursday at 7.30pm on BBC One.
Picture credits: BBC, Jack Barnes
Get the latest updates, reviews and unmissable series to watch and more!
Thank you for signing up to Whattowatch. You will receive a verification email shortly.
There was a problem. Please refresh the page and try again.