THIS sickening shock is heading for Toadie Rebecchi in today's Neighbours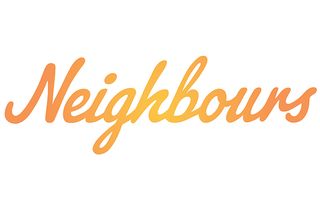 (Image credit: Kris Dollman)
Just when Toadie Rebecchi thought his life couldn't get any more complicated, things are set to take another sinister turn for him in today's Neighbours...
Today's Neighbours will see Toadie Rebecchi's life turned upside down once again when he and Andrea Somers head to see the mysterious Ian in a bid to find out more about Dee Bliss. But is Toadie ready for what Ian is about to reveal?
Determined to get some answers once and for all, Toadie decides to go and visit Ian - the man claiming to have met someone called Karen back in 2009 who looks suspiciously like Andrea.
Andrea is surprisingly desperate to go with Toadie on his road trip, and after plenty of begging, he finally agrees for her to accompany him on his trip.
When they arrive, Ian is clearly shocked to see Andrea again, still claiming she looks exactly like the woman called Karen that he met at a market ten years ago.
But as Andrea and Toadie start digging, it soon becomes clear that the woman that Ian met was very likely to have been Toadie's first wife Dee... meaning that after all this time, she is actually still alive.
When the pair ask Ian for details on Karen, he tells them pieces of information that fit everything about Dee's past, from why she would have been in Hobart, to the fact that 'Karen' was married before they met.
Convinced that Karen is in fact Dee, Toadie is devastated when Ian tells him that he's no longer in touch with Karen and that she got married again and has moved to South Africa.
As Toadie drives back to Erinsborough, he struggles to get his head around the fact it is highly likely that Dee survived their clifftop crash on their wedding day, but admits that instead of getting answers from Ian, he now just has more questions than ever.
But it soon becomes apparent that all is not as it seems when Andrea is later seen in her apartment, only for Ian to knock at the door.
The pair are clearly in cahoots with one another, but how well do they know each other?
And just how much of today's trip to Hepburn Springs was real, and how much was all part of Andrea's plan to infiltrate her way back into the Rebecchi family?
Neighbours airs weekdays at 1.45pm and 5.30pm on Channel 5
Get the latest updates, reviews and unmissable series to watch and more!
Thank you for signing up to Whattowatch. You will receive a verification email shortly.
There was a problem. Please refresh the page and try again.