End of the line for THIS favourite Neighbours couple as shock bombshell tears them apart?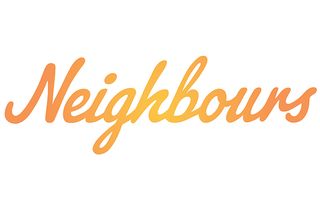 (Image credit: Kris Dollman)
It sees Neighbours couple Kyle Canning and Amy Williams could be over after the sex tape scandal gets too much...
The fallout from the Lassiters' hidden camera scandal continues in today's Neighbours when Kyle hires Toadie Rebecchi to start a class action lawsuit against Paul Robinson, leaving his romance with Amy Williams in tatters.
With Terese Willis out of a job and moments away from falling off the wagon as she is tempted to drink again, while Paul, Chloe Brennan and Pierce Greyson fight to save Lassiters, the hidden camera scandal is certainly not going away... and things are going to get worse before they get better.
Today's Neighbours (5.30pm, see our TV guide for full listings) sees Lassiters looking like a ghost town as paying customers avoid Harolds, The Waterhole and the hotel itself after the news of the scandal coverup spreads.
MORE: Soap fans spot THIS TV star looking UNRECOGNISABLE in last night's EastEnders
Desperate to get things moving again, Paul, Chloe and Pierce all come up with a plan to hold a 'town hall' style meeting to show the world that they are taking action over the recent dramas.
But while Kyle is adamant that he is going to get every penny of compensation that he can from Paul, girlfriend Amy would rather just forget the whole sex tape embarrassment ever happened.
As Amy lets her dad and Lassiters get away with brushing things under the carpet, Kyle is full of steam and heads off to the meeting to have his say.
At the meeting, Kyle is fuming to see Paul rushing a victim into signing on the dotted line to get his compensation, knowing that he is secretly making a low offer in order to save the hotel a few dollars.
While Kyle sees red and announces he is going to do something about Paul's shady ways, Amy yells at him that he's on his own because she has had enough of the whole thing.
But the fact his relationship with Amy is hanging by a thread after all of this doesn't seem to resister with Kyle and he heads to Toadie's to announce that he wants to launch a class act lawsuit against Lassiters.
However the biggest shock hits Toadie when Kyle reveals he wants him to front it for him... will Toadie take on his friends and Neighbours, not to mention making himself an enemy with the notorious Paul Robinson?
And where does this lawsuit leave Kyle and Amy? Will Kyle declaring war on Paul be the final nail in the coffin of their relationship?
Neighbours airs weekdays at 1.45pm and 5.30pm on Channel 5
Get the latest updates, reviews and unmissable series to watch and more!
Thank you for signing up to Whattowatch. You will receive a verification email shortly.
There was a problem. Please refresh the page and try again.