Chicago P.D. season 10: next episode, cast and everything we know
The drama keeps coming in the popular Dick Wolf procedural.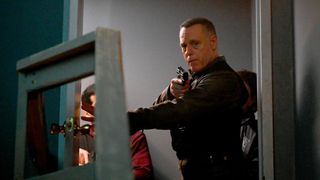 (Image credit: Lori Allen/NBC)
Dick Wolf fans know there's few things better than One Chicago Wednesdays on NBC, which includes Chicago P.D., which returned for its tenth season in September.
After a shocking turn of events at the end of season 9, the team found themselves shaken and that factored into how the story played out in season 10.
The three shows of the Chicago franchise — Chicago P.D., Chicago Med and Chicago Fire — were given three-season pickups in February 2020; season 10 marks the end of that deal so fans can expect news about the show's future at some point this season.
Here's everything we know about Chicago P.D. season 10.
Next episode of Chicago P.D. season 10
The season finale of Chicago P.D. airs Wednesday, May 24, at 10 pm ET/PT on NBC. The episode title is "A Better Place" and here is the episode description: "As Richard Beck's timeline for a deadly attack moves up and Samantha panics, Ruzek and the team scramble to get ahead of unprecedented disaster."
Mark your calendars! The Chicago P.D. season finale airs May 24.
Chicago P.D. season 10 episode guide
Keep track of all the action with our episode guide for Chicago P.D. season 10:
Chicago P.D. season 10 episode 1: "Let It Bleed"
Airdate: September 21, 2022
"Still reeling from the death of informant Anna, Voight faces a new threat as he tries to keep the neighborhood clean; new wrinkles develop in the Upton, Halstead and Voight dynamic; the team gets a new chief."
Chicago P.D. season 10 episode 2: "The Real You"
Airdate: September 28, 2022
"When a convicted murderer hijacks a prison van, the team scrambles to find him and the abducted prison guard before it's too late; Burgess questions Ruzek's motives in a case, creating tension between the two."
Chicago P.D. season 10 episode 3: "A Good Man"
Airdate: October 5, 2022
"The team investigates a string of brutal pharmacy robberies, and Halstead connects with one of the victims about their Army careers; Upton suspects there is more to the story and confides in Voight."
Chicago P.D. season 10 episode 4: "Dónde Vives"
Airdate: October 12, 2022
"A shocking murder pulls rookie officer Dante Torres into his own neighborhood; as Voight and Atwater help him navigate the case and manage tricky personal dynamics with wary neighbors, Torres realizes his life may be forever changed."
Chicago P.D. season 10 episode 5: "Pink Cloud"
Airdate: October 19, 2022
"Upton's dogged pursuit of a missing teenage girl leads the team into a dark web of human trafficking; chief O'Neal becomes involved with the unit's investigation when it becomes evident his son, Sean, has a connection to the missing girl."
Chicago P.D. season 10 episode 6: "Sympathetic Reflex"
Airdate: November 2, 2022
"Atwater's reactions during a tense arrest are called into question; the team must dig in to uncover key evidence that could aid in the ongoing investigation and clear Atwater's name."
Chicago P.D. season 10 episode 7: "Into the Deep"
Airdate: November 9, 2022
"When actionable evidence finally surfaces against Sean O'Neal, Upton and the team work relentlessly to build a case in secret; they discover Sean is more elusive and dangerous than anticipated."
Chicago P.D. season 10 episode 8: "Under the Skin"
Airdate: November 16, 2022
"To distract Intelligence from the investigation into his son, Chief O'Neal forces the team to handle a "dead fish" case; when that dead fish turns into a complicated heater case, Burgess is thrown back into difficult memories from her past."
Chicago P.D. season 10 episode 9: "Proof of Burden"
Airdate: December 7, 2022
"After a shocking discovery, the team begins closing in on Sean O'Neal with every shred of evidence they can find; determined to keep his son out of prison, Chief O'Neal hires a lawyer."
Chicago P.D. season 10 episode 10: "This Job"
Airdate: January 4, 2023
"A series of brutal home invasion robberies finds the team paired with Detective Borkowski, an old friend of Ruzek's, to work the case; things get complicated for Torres when it becomes clear Borkowski has a vastly different policing style."
Chicago P.D. season 10 episode 11: "Long Lost"
Airdate: January 11, 2023
"A shocking ambush at a funeral leads the team into a heated investigation to find the shooters; much to Atwater's surprise, he must rely on someone from his past to help in the investigation."
Chicago P.D. season 10 episode 12: "I Can Let You Go"
Airdate: January 18, 2023
"Sean O'Neal surprises Upton with a call from prison, revealing sensitive information; while Upton grapples with how to keep O'Neal at a distance, the team quickly mobilizes to stop a crime in progress before it's too late."
Chicago P.D. season 10 episode 13: "The Ghost in You"
Airdate: February 15, 2023
"Voight and the team help ASA Nina Chapman pursue a drug runner who dodged prison years ago after Chapman's informant mysteriously disappeared; the investigation takes a turn when Voight uncovers a damaging secret from Chapman's past."
Chicago P.D. season 10 episode 14: "Trapped"
Airdate: February 22, 2023
"After a brutal shooting, Burgess and Ruzek find themselves trapped aboard the busy "L" subway; as they piece together scant evidence, the team is drawn into a dark family drama; Burgess' proximity to the shooting triggers harsh memories."
Chicago P.D. season 10 episode 15: "Blood and Honor"
Airdate: March 1, 2023
"When a family is poisoned in their home, the team discovers a connection to the Becks; Ruzek goes undercover to work for their business, and as he gets closer to Samantha, chilling information about her father, Richard, comes to light."
Chicago P.D. season 10 episode 16: "Deadlocked"
Airdate: March 22, 2023
"Voight takes the stand in a high-stakes murder trial against notorious drug kingpin Arturo Morales; when it becomes clear that Morales and his henchmen have compromised a juror, Voight and the team work furiously to ensure justice prevails."
Chicago P.D. season 10 episode 17 "Out of the Depths"
Airdate: March 29, 2023
"As the team investigates a convenience store robbery, the evidence leads them to an unusual pair of suspects, revealing a dark personal drama and another potential victim; Burgess slowly makes strides tackling her past trauma."
Chicago P.D. season 10 episode 18: "You Only Die Twice"
Airdate: April 5, 2023
"A tragic crime leads the team closer to the Beck family and their deadly ideology; Ruzek makes progress infiltrating the Becks, earning Samantha and Richard's trust with a bold move."
Chicago P.D. season 10 episode 19: "The Bleed Valve"
Airdate: May 3, 2023
"Atwater's worlds collide when a shooting at the building he owns in Burnside leaves a child dead; Atwater must confront his relationship with his father, Lew, as the brutal case forces them together."
Chicago P.D. season 10 episode 20: "Fight"
Airdate: May 10, 2023
"Upton is unwittingly drawn into a deadly betrayal and finds herself in a fight for her life; with minimal leads, Voight and the team scramble to find her before it's too late."
Chicago P.D. season 10 episode 21: "New Life"
Airdate: May 17, 2023
"Torres finds himself in the midst of a murder case that hits close to home and threatens to expose his troubled past; as he struggles to reconcile his old life with his new one, Voight keeps a watchful eye."
When is the Chicago P.D. season 10 release date?
Chicago P.D. returned to the airwaves on Wednesday, September 21, at 10 pm ET/PT in the US. There is currently no release date available for UK viewers.
As part of One Chicago Wednesdays on NBC, Chicago P.D. will air following Chicago Med at 8 pm ET/PT and Chicago Fire at 9 pm ET/PT.
Who is in the Chicago P.D. season 10 cast?
One of the biggest pieces of casting news for Chicago P.D. season 10 came at the end of August when Deadline confirmed that the tenth season is the end of the road for Jesse Lee Soffer's Detective Jay Halstead. Soffer will likely depart the show at some point in the fall; at this point how his character will be written off the show is unclear.
In a statement, Soffer thanked fans for their dedication: "I want to thank the incredible fans for their unwavering support during the past 10 years and want to express my deepest gratitude to Dick Wolf and everyone at Wolf Entertainment, Peter Jankowski, Matt Olmstead, Derek Haas, Michael Brandt, Rick Eid, Gwen Sigan, NBC, Universal Television, my fellow castmates and our incredible crew. To create this hour drama week after week has been a labor of love by everyone who touches the show. I will always be proud of my time as Det. Jay Halstead."
This is where things stood with the cast at the end of season 9 so we can assume for now that all of these actors are returning in season 10:
Jason Beghe as Sergeant Henry "Hank" Voight
Lisseth Chavez as Officer Vanessa Rojas
Patrick John Flueger as Officer Adam Ruzek
LaRoyce Hawkins as Officer Kevin Atwater
Jesse Lee Soffer as Detective Jay Halstead
Amy Morton as Desk Sergeant Trudy Platt
Tracy Spiridakos as Detective Hailey Upton
Marina Squerciati as Officer Kim Burgess
Benjamin Levy Aguilar was added to the cast in as a series regular for season 10 in late July.
What is the Chicago P.D. plot?
Plot details for Chicago P.D. season 10 are being kept under wraps for now, but here is the basic premise for the show, per NBC:
"Chicago P.D. is a riveting police drama about the men and women of the Chicago Police Department's elite Intelligence Unit combatting the city's most heinous offenses - organized crime, drug trafficking, high-profile murders and beyond.

"At the center of Chicago P.D. is Sgt. Hank Voight, who is at ground zero against the war on crime in Chicago. He will do almost anything to bring criminals to justice. In the past year, Voight has fought to turn over a new leaf, carefully navigating the situation at the department with a new boss who has helped him and the unit adapt to a new reality."
Is there a trailer for Chicago P.D. season 10?
NBC released a trailer that celebrates all of the shows on Chicago Night.
How to watch Chicago P.D. season 10
Chicago P.D. season 10 airs on NBC, with new episodes available to stream the following day on Peacock. All of the previous seasons are available to watch on Peacock. NBC is included in cable TV packages, but if you've cut the cord you can use services like Hulu with Live TV, YouTube TV, Sling TV or Fubo TV to access them.
If you want to watch any of the Chicago shows the day after they air you'll have to subscribe to Peacock Premium. You can find a handy guide to the difference between Peacock and Peacock Premium here.
UK fans can catch up on all of the previous seasons of Chicago P.D. on Sky Witness through your Sky TV or Now TV plan.
Get the What to Watch Newsletter
The latest updates, reviews and unmissable series to watch and more!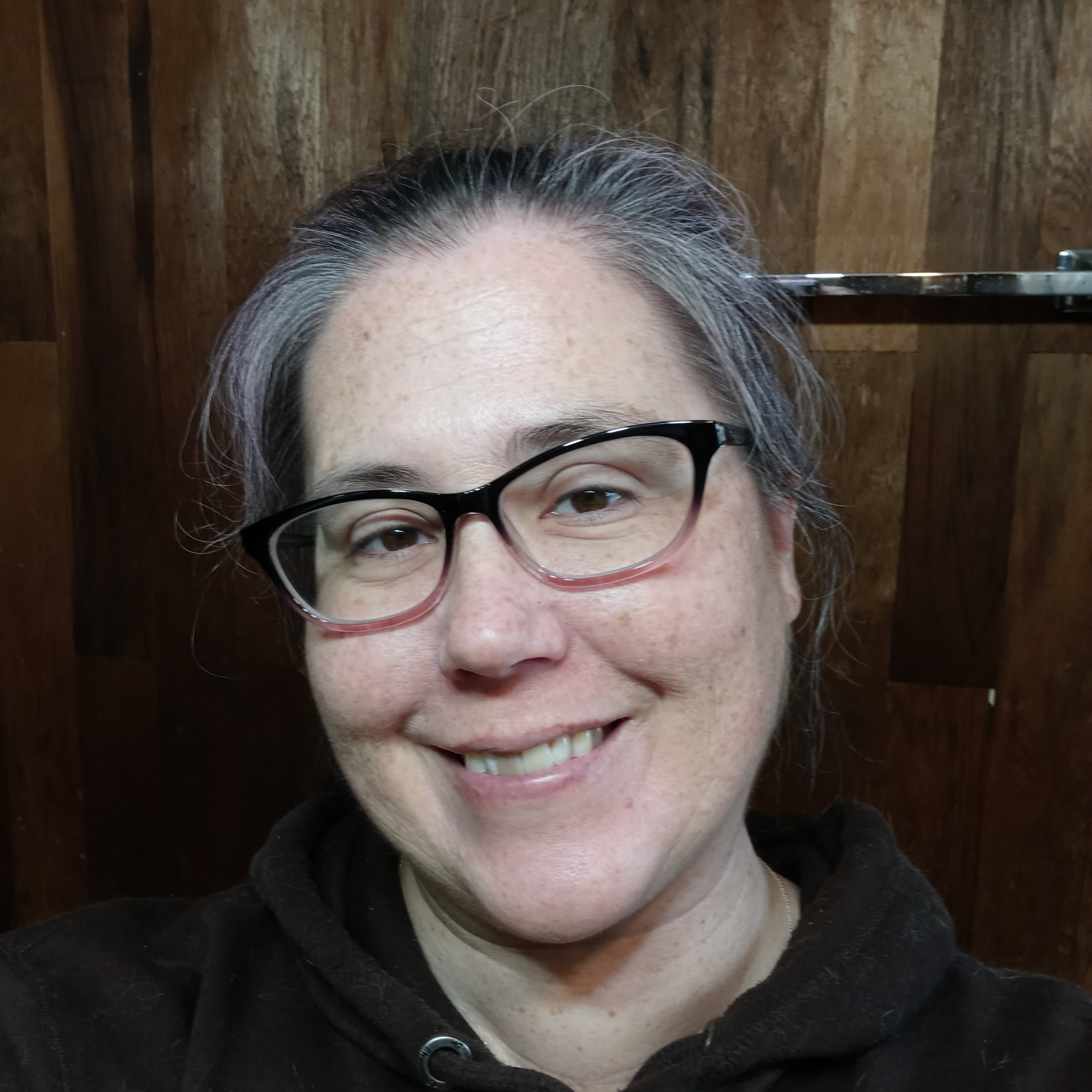 Editorial Content Producer
Sarabeth joined the What to Watch team in May 2022. An avid TV and movie fan, her perennial favorites are The Walking Dead, American Horror Story, true crime documentaries on Netflix and anything from Passionflix. You've Got Mail, Ocean's Eleven and Signs are movies that she can watch all day long. She's also a huge baseball fan, and hockey is a new favorite.
When she's not working, Sarabeth hosts the My Nights Are Booked Podcast and a blog dedicated to books and interviews with authors and actors. She also published her first novel, Once Upon an Interview, in 2022.