Chicago Fire season 11: next episode, cast and everything we know
What's in store for Firehouse 51 in the new season?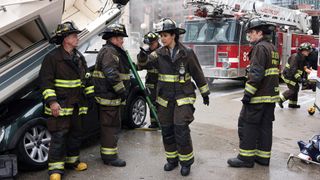 (Image credit: Adrian S Burrows Sr/NBC)
One Chicago fans, it's time to get excited about Chicago Fire season 11. It's hard to believe this beloved Dick Wolf series is in its eleventh season and yet season after season the show continues to deliver thrilling new stories with huge implications for the cast, especially after everything that happened in season 10.
The series received a three-year renewal in 2020, which means season 11 is the final year of that deal. Given the success of all three Chicago series at NBC, Chicago Fire is likely to receive another extension at some point during the upcoming season.
With all of the previous seasons available to stream on Peacock, now is a great time to catch up on the show before it premieres this fall.
Here's everything we know about Chicago Fire season 11.
Next episode of Chicago Fire season 11
The season finale of Chicago Fire is Wednesday, May 24, at 9 pm ET/PT on NBC. The title of the episode is "Red Waterfall" and here's the episode description: "Brett waits for life-changing news; Herrmann encounters a psychic with a grave warning on a call; Kidd finds a new lead on the Homeland Security case."
Chicago Fire season 11 episode guide
Keep track of this season's episodes here:
Chicago Fire season 11 episode 1: "Hold on Tight"
Airdate: September 21, 2022
"Kidd and Severide's honeymoon is interrupted by a dangerous person from their past; Kidd's former academy classmate joins Firehouse 51; Brett and Violet reflect on their relationships."
Chicago Fire season 11 episode 2: "Every Scar Tells a Story"
Airdate: September 28, 2022
"Javi spends a couple of shifts at Firehouse 51; Kidd and Carver work together to help Carver's former boss; as Hawkins and Violet's relationship blossoms, Gallo turns his attention elsewhere."
Chicago Fire season 11 episode 3: "Completely Shattered"
Airdate: October 5, 2022
"Kidd recruits Carver, Capp and Tony to help prepare her new lieutenant's quarters; Severide and Detective Pryma reluctantly pair up to work a police investigation; Firehouse 51 comes together to fight a movie theater fire."
Chicago Fire season 11 episode 4: "The Center of the Universe"
Airdate: October 12, 2022
"Kidd gets a glimpse into Carver's chaotic personal life; Mouch and Herrmann receive an unexpected gift."
Chicago Fire season 11 episode 5: "Haunted House"
Airdate: October 19, 2022
"Firehouse 51 hosts a Halloween open house; Kidd and Severide help a young girl after she gets kicked out of her home."
Chicago Fire season 11 episode 6: "All-Out Mystery"
Airdate: November 2, 2022
"Severide and Kidd investigate an explosion at a jewelery store; Cruz and Chloe take steps to make Javi a permanent part of their family; Gallo, Ritter and Mouch try to bond with Carver."
Chicago Fire season 11 episode 7: "Angry is Easier"
Airdate: November 9, 2022
"Herrmann is tasked with fulfilling a man's dying wish; Kidd reflects on her Girls on Fire program after one of her students graduates from the Fire Academy; a heckler harasses Firehouse 51."
Chicago Fire season 11 episode 8: "A Beautiful Life"
Airdate: November 16, 2022
"Detective Pryma asks for Severide's help on a case involving explosives; Gallo and Carver clash after Gallo improvises on a call; Violet encourages Brett to start dating again."
Chicago Fire season 11 episode 9: "Nemesis"
Airdate: December 7, 2022
"Severide struggles with the cost of helping Det. Pryma with the Martucci case; Gallo campaigns for Herrmann to represent 51 at the National Firefighter's Association's Winter Conference; a familiar face makes a shocking return."
Chicago Fire season 11 episode 10: "Something for the Pain"
Airdate: January 4, 2023
"Detective Pryma's case comes to an explosive end with Kidd and Carver's lives in danger; Brett installs an infant safe surrender box at 51; Violet is determined to take Emma down."
Chicago Fire season 11 episode 11: "A Guy I Used to Know"
Airdate: January 11, 2023
"Firehouse 51 prepares for their semi-annual firehouse inspection; Brett fights to save her paramedicine program; Commander Martin Pearce asks Severide for a favor."
Chicago Fire season 11 episode 12: "How Does it End?"
Airdate: January 18, 2023
"Truck and squad clash after a tense call rescuing a doomsday prepper; Herrmann struggles with Cindy's diagnosis; Violet gives Brett and Gallo dating advice."
Chicago Fire season 11 episode 13: "The Man of the Moment"
Airdate: February 15, 2023
"Firehouse 51 helps Herrmann put on a school fundraiser; Carver's troubled brother comes to town; a grateful citizen is determined to thank Brett and Severide for saving his life."
Chicago Fire season 11 episode 14: "Run Like Hell"
Airdate: February 22, 2023
"An annoying floater takes a romantic interest in Violet; Ritter catches a local politician in a compromising position; Mouch and Severide help Trudy with an arson investigation."
Chicago Fire season 11 episode 15: "Damage Control"
Airdate: March 1, 2023
"Kidd, Seager and Carver investigate a fire at the city stables; Kylie clashes with some of the firefighters over changes due to budget cuts; Herrmann struggles to keep it together as Cindy's condition worsens."
Chicago Fire season 11 episode 16: "Acting Up"
Airdate: March 22, 2023
"Cruz feels the burden of his increased responsibilities; Kidd, Gallo and Carver get caught in the middle of a gang war on a call; Herrmann wrangles Trudy for help lifting Cindy's mood."
Chicago Fire season 11 episode 17: "The First Symptom"
Airdate: March 29, 2023
"Mouch builds a classic firetruck model for the Deputy District Chief but needs assistance from Gallo and Ritter; Brett and Violet encounter multiple victims with a strange set of symptoms; Cindy's chemotherapy results loom over the Herrmann family."
Chicago Fire season 11 episode 18: "Danger is All Around"
Airdate: April 5, 2023
"A familiar face returns to Firehouse 51 to serve with Kidd on a special task force; with Tony close to breaking the CFD's perfect attendance record, Mouch and Capp work to keep him safe; old grudges resurface when Gallo reunites with a family member."
Chicago Fire season 11 episode 19: "Take a Shot at the King"
Airdate: May 3, 2023
"Boden, Ritter, Herrmann and Kidd work together to take down a local politician responsible for a chemical fire; after his aunt's accident, Gallo worries about their future; Brett steps in to perform Dylan's magic show when he's out of town."
Chicago Fire season 11 episode 20: "Never, Ever Make A Mistake"
Airdate: May 10, 2023
"Herrmann works on becoming a better man after Cindy's cancer journey; Kidd bonds with a homeless victim on a call; Kylie takes her firefighter exams; a harrowing call takes a toll on Brett."
Chicago Fire season 11 episode 21: "Change of Plans"
Airdate: May 17, 2023
"Carver deals with the fallout of his arrest; Brett searches for closure with the baby she rescued; Capp weasels his way into the Firehouse 51 group chat."
When is the Chicago Fire season 11 release date?
Chicago Fire returned for season 11 in the US on Wednesday, September 21, at 9 pm ET/PT on NBC. As of this writing, there is no premiere date set for the show in the UK but in previous seasons it has debuted a few months after the US premiere. We'll add the UK premiere date when it's available.
Once again, One Chicago Wednesdays will be back in action this fall with all three Chicago shows airing back to back, starting with Chicago Med at 8 pm ET/PT, followed by Chicago Fire at 9 pm ET/PT and then capped off with Chicago P.D. at 10 pm ET/PT.
Thanks to that robust Wednesday schedule, fans can expect a lot of action in the middle of the work week along with crossover events aplenty.
Who is in the Chicago Fire season 11 cast?
In January it was announced that Taylor Kinney is stepping away from Chicago Fire for a personal matter, with no return date set. He'll appear in whatever episodes have been filmed already, and from there it remains to be seen how his departure will impact the story.
The Chicago Fire season 11 cast includes the following:
Taylor Kinney as Lt. Kelly Severide
Eamonn Walker as Deputy District Chief Wallace Boden
Kara Killmer as Sylvie Brett
David Eigenberg as Lt. Christopher Herrmann
Miranda Rae Mayo as Stella Kidd
Joe Minoso as Joe Cruz
Christian Stolte as Randy "Mouch" McHolland
Daniel Kyri as Darren Ritter
Alberto Rosende as Blake Gallo
Hanako Greensmith as Violet Mikami
Image 1 of 5
What is Chicago Fire season 11 about?
There aren't a lot of details available about the new season at this point. We fully expect to learn more as we approach September and we'll be sure to add any new details as we get them.
For now, we know that season 10 ended with a wedding for Severide and Kidd and after they went to honeymoon at a cabin, a truck pulled up outside. We don't know who is in the truck but they could be tied to Severide's decision to testify against the drug dealers he encountered earlier in the season.
Is there a trailer for Chicago Fire season 11?
NBC released a trailer highlighting all of the shows that make up Chicago Night.
How to watch Chicago Fire season 11
Chicago Fire season 11 airs on NBC, with new episodes available to stream the following day on Peacock. All of the previous seasons are available on Peacock.
If you want to watch shows the day after they air you'll have to subscribe to Peacock Premium. You can find a handy guide to the difference between Peacock and Peacock Premium here.
UK fans can catch up on all of the previous seasons on Sky Witness through your Sky TV or Now TV plan.
Get the What to Watch Newsletter
The latest updates, reviews and unmissable series to watch and more!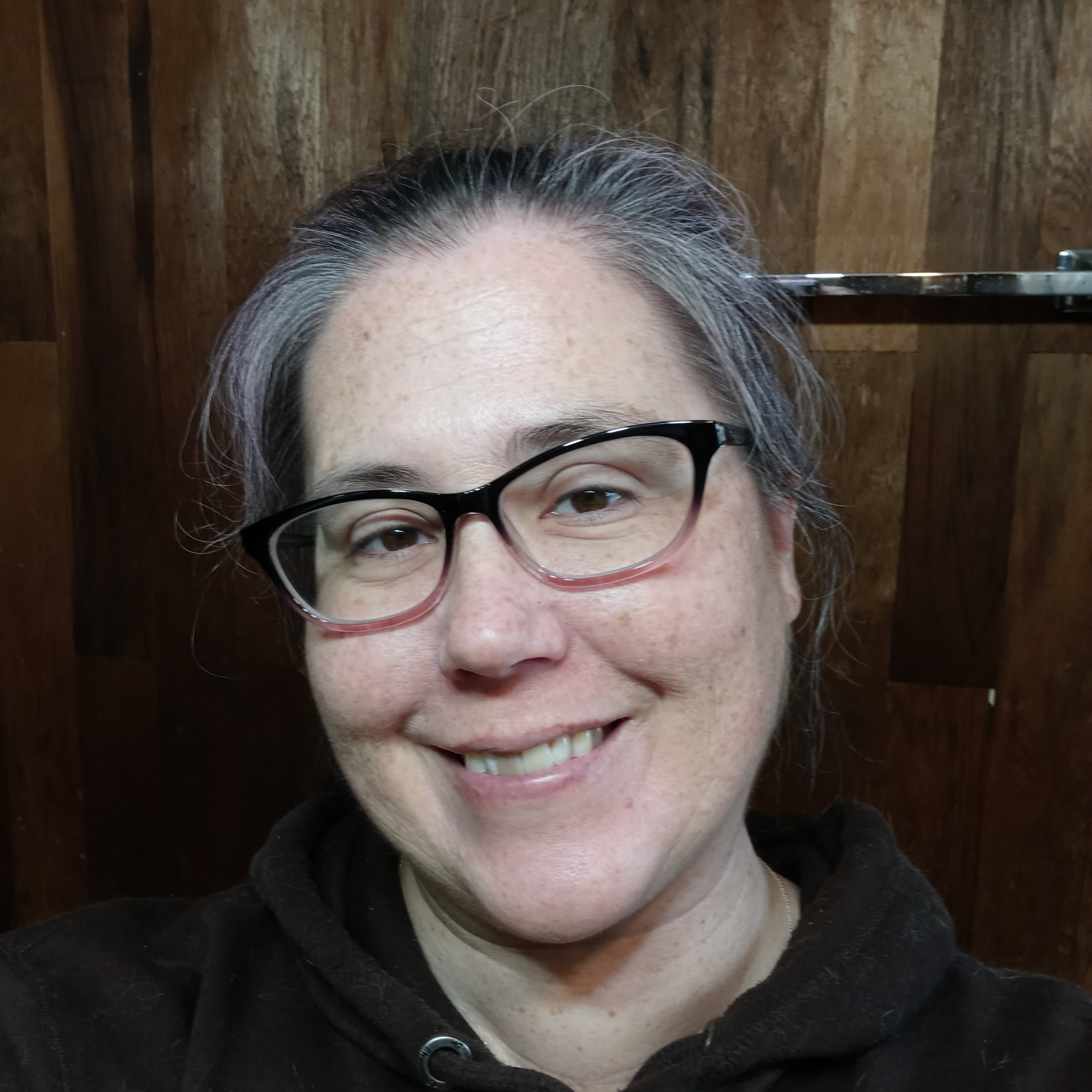 Editorial Content Producer
Sarabeth joined the What to Watch team in May 2022. An avid TV and movie fan, her perennial favorites are The Walking Dead, American Horror Story, true crime documentaries on Netflix and anything from Passionflix. You've Got Mail, Ocean's Eleven and Signs are movies that she can watch all day long. She's also a huge baseball fan, and hockey is a new favorite.
When she's not working, Sarabeth hosts the My Nights Are Booked Podcast and a blog dedicated to books and interviews with authors and actors. She also published her first novel, Once Upon an Interview, in 2022.