Chicago Med season 8: next episode, cast and everything we know
It's time to check in with the team at Gaffney Chicago Medical Center.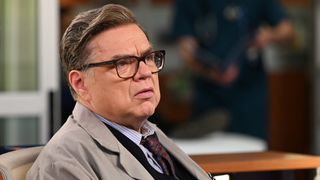 (Image credit: Lori Allen/NBC)
The action continues at Gaffney Chicago Medical Center when Chicago Med season 8 premiered in September on NBC. Once again the beloved Dick Wolf show will anchor the Wednesday night lineup of Chicago series.
As fans will recall, things were heated at the end of season 7 — literally — as a fire threatened Will and Dylan's lives. Pamela will be forced to deal with Crockett's decision during her surgery while Charles copes with the decision to end his relationship with his therapist.
Not surprisingly, there were some cast shakeups in the season premiere.
Here's everything we know about Chicago Med season 8.
Next episode of Chicago Med season 8
The season finale of Chicago Med airs Wednesday, May 24, at 8 pm ET/PT on NBC. The episode title is "Does One Door Close and Another One Open?" and here's the episode description: "Shocking information threatens Jack Dayton's surgery and the future of OR 2.0; Archer goes rogue to save a patient in need; Maggie questions her future at Med."
Chicago Med season 8 episode guide
Keep track of Chicago Med season 8's episodes right here:
Chicago Med season 8 episode 1: "How Do You Begin to Count the Losses?"
Airdate: September 21, 2022
"In the aftermath of Halstead's apartment fire, Marcel, Choi and Archer work together to try to save the survivors; Charles and Med's new fellow, Cuevas, helps a paranoid patient; Scott makes a life-changing decision."
Chicago Med season 8 episode 2: "(Caught Between) The Wrecking Ball and the Butterfly"
Airdate: September 28, 2022
"Supply chain disruptions dramatically impact Med, causing Marcel to clash with other doctors; Maggie reveals something to Ben; Choi and Archer help a patient with ALS."
Chicago Med season 8 episode 3: "Winning the Battle, but Still Losing the War"
Airdate: October 5, 2022
"Charles and Cuevas clash over the treatment of a paranoid patient; Choi treats a pregnant patient from Asher's past; Marcel and Taylor help a man who needs a risky neurosurgery."
Chicago Med season 8 episode 4: "The Apple Doesn't Fall Far from the Teacher"
Airdate: October 12, 2022
"When a subway train goes off the tracks, Marcel volunteers to help the victims; Taylor and Halstead must decide if they're willing to risk their jobs to save a patient; Asher and Archer clash over a pregnant patient."
Chicago Med season 8 episode 5: "Yep, This is the World We Live In"
Airdate: October 19, 2022
"The effects of the supply chain shortages continue to impact the ED when Taylor's drug dealer reappears; one of the victims of the recent train crash needs a transplant, forcing Marcel to improvise; Charles and Cuevas help a patient with amnesia."
Chicago Med season 8 episode 6: "Mamma Said There'd Be Days Like This"
Airdate: November 2, 2022
"Crockett adjusts to his newfound fame when he helps Will treat a local restaurant owner. Ethan, Charles and Goodwin aid a new mother worried about hurting her baby. Maggie and Vanessa clash with a patient eager to get back to work."
Chicago Med season 8 episode 7: "The Clothes Make the Man...Or Do They?"
Airdate: November 9, 2022
"Med runs out of scrubs, forcing the staff to improvise; the life of Archer's son is in danger; Marcel and Charles help a kidney transplant patient experiencing psychosis; Asher and Halstead grow closer."
Chicago Med season 8 episode 8: "Everyone's Fighting A Battle You Know Nothing About"
Airdate: November 16, 2022
"Halstead and Marcel facilitate a trans-organ exchange; Asher and Cuevas help a sexual assault survivor; Choi and Archer treat a patient whose case could expose a fraudulent doctor; Grant and Maggie take a trip down memory lane."
Chicago Med season 8 episode 9: "This Could Be the Start of Something New"
Airdate: December 7, 2022
"Halstead relies on Marcel and Med's newly donated OR 2.0 to save his patient; Charles helps an elderly, confused patient who's mourning the loss of his high school sweetheart; as their wedding day approaches, Choi and April run into some roadblocks."
Chicago Med season 8 episode 10: "A Little Change Might Do You Good"
Airdate: January 4, 2023
"Charles and Cuevas help an elderly patient and her developmentally disabled grandson; Halstead treats a swimmer with a heart condition; Marcel considers using the OR 2.0 for surgery; Asher and Lieu search for a pregnant woman lost in the woods."
Chicago Med season 8 episode 11: "It Is What It Is Until It Isn't"
Airdate: January 11, 2023
"Marcel and Charles treat Lieu's gym buddy; Maggie and Halstead help a robbery-homicide suspect; Asher and Archer use Med's new opiate abuse AI program."
Chicago Med season 8 episode 12: "We All Know What They Say About Assumptions"
Airdate: January 18, 2023
"Goodwin, Maggie and Marcel help victims of a hit-and-run accident; Halstead struggles to diagnose a patient with seizures; Asher and Archer clash with Jack Dayton."
Chicago Med season 8 episode 13: "It's An Ill Wind That Blows Nobody Good"
Airdate: February 15, 2023
"A brutal storm rocks Chicago; Halstead encourages Dr. Grace Song to go against her own findings for the benefit of their patient; Asher rushes to the hospital to help Archer's pregnant patient; Maggie's concern for Ben consumes her."
Chicago Med season 8 episode 14: "On Days Like Today… Silver Linings Become Lifelines"
Airdate: February 22, 2023
"Goodwin and Charles clash as negotiations drag on between the administration and the custodial workers' union; Asher fights to keep a mother and her newborn baby together."
Chicago Med season 8 episode 15: "Those Times You Have to Cross the Lines"
Airdate: March 1, 2023
"The hospital is in disarray when the janitors go on strike; Marcel treats a young girl injured on her family's farm; Charles and Cuevas' schizophrenic patient returns to Med; Archer encounters a patient with foreign material in her stomach."
Chicago Med season 8 episode 16: "What You See Isn't Always What You Get"
Airdate: March 22, 2023
"Halstead and Cuevas struggle to diagnose a patient with a rare disorder; CFD and Med staff work to free a paranoid father trapped in the MRI suite; Tanaka-Reed gets an ego check."
Chicago Med season 8 episode 17: "Know When to Hold and When to Fold"
Airdate: March 29, 2023
"A documentary crew visits Med to film Marcel and Abrams' groundbreaking surgery; Archer refuses to ask for help for his kidney issues despite the staff's unrelenting kindness; Halstead starts to develop feelings for a co-worker."
Chicago Med season 8 episode 18: "I Could See the Writing on the Wall"
Airdate: April 5, 2023
"Dr. Grace Song launches her pilot program, giving the E.D. a technological facelift; as his health worsens, Archer clashes with Charles on a patient faking paralysis; Archer helps a pregnant mother with a heart condition."
Chicago Med season 8 episode 19: "Look Closely and You Might Hear the Truth"
Airdate: May 3, 2023
"The fate of the hospital rests on the vote of an incapacitated board member; Archer helps a mother with a rare stem cell disease while Asher treats the woman's pregnant daughter; Charles encounters a schizophrenic patient with a hearing impairment."
Chicago Med season 8 episode 20: "The Winds of Change are Starting to Blow"
Airdate: May 10, 2023
"Maggie clashes with Charles over a patient who is distrustful of hospitals; Marcel and Halstead fight against Med's new policies to save their cancer patient; Asher and Archer pull surprising things out of their unsuspecting patients."
Chicago Med season 8 episode 21: "Might Feel Like It's Time for a Change"
Airdate: May 17, 2023
"As Jack Dayton prepares to launch OR 2.0's IPO, Marcel and Grace search for data that may put a wrench in his plans; Charles helps a schizophrenic patient who is anxious about prom; Asher clashes with Abrams when his wife becomes her patient."
When is the Chicago Med season 8 release date?
Chicago Med season 8 kicks off on Wednesday, September 21, at 8 pm ET/PT on NBC. The show serves as the starting point for One Chicago Wednesdays; it will be followed by Chicago Fire at 9 pm ET/PT and Chicago P.D. at 10 pm ET/PT.
There is no release date yet for UK viewers.
#OneChicago Wednesdays return September 21. pic.twitter.com/uRwZJ9MunPJune 29, 2022
Who is in the Chicago Med season 8 cast?
NBC posted a list of current Chicago Med cast members as of June 2022, and they did indeed return for the season 8 premiere. However, the season finale revealed that changes were coming to the Chicago Med staff.
Variety reports that Guy Lockard and Sarah Rafferty exited the show in the season premiere, though their stories will remain open in case they want to return at a later date. Yaya DaCosta returns as April Sexton.
Oliver Platt as Dr. Daniel Charles
S. Epatha Merkerson as Sharon Goodwin
Nick Gehlfuss as Dr. Will Halstead
Brian Tee as Dr. Ethan Choi
Marlyne Barrett as Maggie Lockwood
Dominic Rains as Dr. Crockett Marcel
Guy Lockard as Dr. Dylan Scott (left show after season 8 premiere)
Kristen Hager as Dr. Stevie Hammer
Steven Weber as Dr. Dean Archer
Sarah Rafferty as Dr. Pamela Blake (left show after season 8 premiere)
Jessy Schram as Dr. Hannah Asher
Yaya DaCosta as April Sexton (returned to the show in season premiere)
What is Chicago Med season 8 about?
While there isn't an official synopsis for Chicago Med season 8 yet, here's NBC's description of the show:
"Chicago Med is the third installment of the One Chicago franchise and tracks the lives of doctors and nurses working in the E.R. of Gaffney Chicago Medical Center. Often intermingling with characters from Chicago P.D. and Fire, you never know which familiar face might walk into the emergency room. Life is rarely boring for Chicago physicians and One Chicago fans have become enamored with the personal lives of the Chicago Med doctors and residents.
"Boasting powerhouse performances from supervising attending physician Dr. Will Halstead (Nick Gehlfuss) and nurse Maggie Lockwood (Marlyne Barrett), the characters of the NBC series have fans hooked. Life is never predictable for the Gaffney Chicago Medical Center staff, with every episode bringing a unique set of challenges for the characters. For a city that's never short of emergencies, Chicago Med fans are eager for the series to return to NBC this fall."
Is there a trailer for Chicago Med season 8?
NBC released a trailer highlighting all three shows on Chicago Night.
How to watch Chicago Med season 8
Chicago Med season 8 airs on NBC, with new episodes available to stream the following day on Peacock. All of the previous seasons are available to watch on Peacock. NBC is included in cable TV packages, but if you've cut the cord you can use services like Sling TV, Fubo TV, Hulu with Live TV and YouTube TV to access them.
If you want to watch NBC shows the day after they air you'll have to subscribe to Peacock Premium. You can find a handy guide to the difference between Peacock and Peacock Premium here.
UK fans can catch up on all of the previous seasons on Sky Witness through your Sky TV or Now TV plan.
Get the What to Watch Newsletter
The latest updates, reviews and unmissable series to watch and more!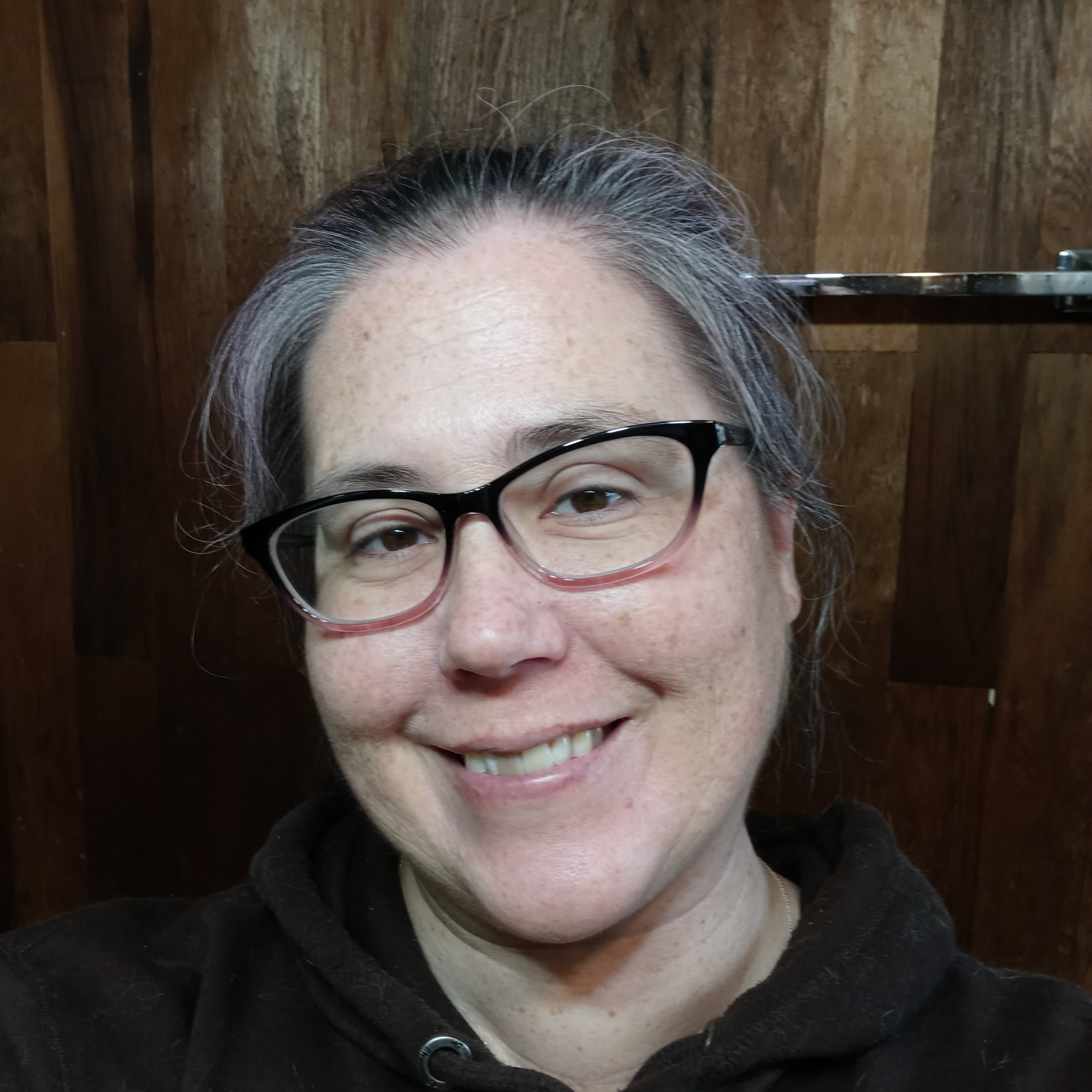 Editorial Content Producer
Sarabeth joined the What to Watch team in May 2022. An avid TV and movie fan, her perennial favorites are The Walking Dead, American Horror Story, true crime documentaries on Netflix and anything from Passionflix. You've Got Mail, Ocean's Eleven and Signs are movies that she can watch all day long. She's also a huge baseball fan, and hockey is a new favorite.
When she's not working, Sarabeth hosts the My Nights Are Booked Podcast and a blog dedicated to books and interviews with authors and actors. She also published her first novel, Once Upon an Interview, in 2022.