Hell's Kitchen season 21: next episode and everything we know about the cooking show
Things are heating up in Gordon Ramsay's kitchen.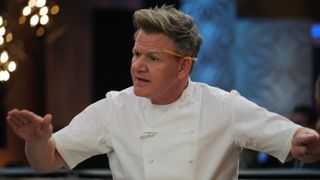 (Image credit: FOX)
If you can't keep up then get the heck out of Gordon Ramsay's kitchen. Hell's Kitchen season 21 takes the action back to Las Vegas after scoring a two-season renewal at Fox earlier this year.
Last season the show was focused on the "Young Guns" but season 21 is subtitled "Battle of the Ages," which makes it all so much more tantalizing. According to the show's social media, there will be a battle between the "Oldies and Newbies." It's possible that some familiar faces could return or there could be a battle between veteran chefs and younger chefs.
Here's everything we know about Hell's Kitchen season 21.
Next episode of Hell's Kitchen season 21
The season finale of Hell's Kitchen has arrived in the form of two brand new episodes. "A Finale for the Ages Part 1" will be followed immediately by "A Finale for the Ages Part 2" in which the winner of season 21 will be crowned.
Hell's Kitchen season 21 episode guide
Hell's Kitchen season 21 episode guide:
Hell's Kitchen season 21 episode 1: "Let the Battle Begin"
Airdate: September 29, 2022
"A team of well-seasoned 40-somethings battle up-and-coming 20-somethings; each chef must cook a signature dish, to be rated on a scale of 1 to 5; the team with the most amount of points wins the challenge."
Hell's Kitchen season 21 episode 2: "Just Wingin' It"
Airdate: October 6, 2022
"Each contestant is challenged to make their best chicken wings; the teams take on their first dinner service of the season." Special guest: Gene Simmons.
Hell's Kitchen season 21 episode 3: "Clawing Your Way to the Top"
Airdate: October 13, 2022
"Skateboarder Tony Hawk and 13-year-old Olympic medalist Sky Brown join Gordon to teach the contestants a lesson on hard work and success; teams have 10 minutes to shell and cook a lobster after watching Gordon demonstrate it to perfection."
Hell's Kitchen season 21 episode 4: "Slipping Down to Hell"
Airdate: October 20, 2022
"The contestants go to a water park and are launched down a giant slide into a pool of ingredients; each team must create an amazing spin on four different types of sliders, containing unique ingredients found in the water park."
Hell's Kitchen season 21 episode 5: "Breakfast 911"
Airdate: October 7, 2022
"Both teams are tasked with serving a delicious breakfast to a group of first responders, firefighters and EMTs; the winning team earns a celebration in the Hollywood Hills; the losing team must sort the trash from the dumpster."
Hell's Kitchen season 21 episode 6: "Til Chef Do Us Part"
Airdate: November 10, 2022
"Season 20 winner Trenton and soon-to-be-wife Macy enter the kitchen and challenge the contestants to create their upcoming wedding menu; it's a once in a lifetime challenge when they find out who the dinner service is for."
Hell's Kitchen season 21 episode 7: "Wok This Way"
Airdate: November 17, 2022
"Chefs are put to the test when Gordon and special guest Stephanie Izard challenge the chefs to make the perfect dish with obscure ingredients -- only in a wok."
Hell's Kitchen season 21 episode 8: "Game On!"
Airdate: December 1, 2022
"The chefs step up to compete one-on-one in an ingredient game show, where contestants who win can either choose the fate of that ingredient or sabotage the other team; chefs Jon Shook and Vinny Dotolo join Gordon in the dining room."
Hell's Kitchen season 21 episode 9: "Putting the Carne in Carnival"
Airdate: December 8, 2022
"One chef from each team goes head-to-head in different carnival games to gain a major advantage in the challenge."
Hell's Kitchen season 21 episode 10: "Everyone's Taco-ing About It"
Airdate: January 5, 2023
"The final nine chefs are put to the test, creating elevated tacos with various proteins; actor-turned-restaurateur Danny Trejo joins Gordon to judge each of the tacos."
Hell's Kitchen season 21 episode 11: "21st Annual Blind Taste Test"
Airdate: January 12, 2023
"Chefs will face the ultimate test of their individual pallets in the 21st annual blind taste test challenge. Then, Eric McCormack (Will & Grace), and Justin Turner (professional baseball player) attend the dinner service for their respective charities."
Hell's Kitchen season 21 episode 11: "What in Hell's Kitchen?"
Airdate: January 19, 2023
"The final seven chefs will compete in several challenges to earn their coveted black jackets. There are only five black jackets to hand out so two will be eliminated."
Hell's Kitchen season 21 episode 12: "The Fab Five Take Flight"
Airdate: January 26, 2023
"The black jacket final five are challenged to cook dishes with ingredients from different cities. James Beard Award winning Chef Michael Cimarusti joins Gordon to judge the chefs dishes. And, for the first time, chefs will prepare for dinner service in one kitchen, and one will be eliminated."
Hell's Kitchen season 21 episode 13: "Lights, Camera, Sabotage!"
Airdate: February 2, 2023
"With only four chefs left, they will be challenged to create a stunning seafood dish that will be featured in Entertainment Weekly. At dinner service, each chef takes turns running the pass while Chef Ramsay tests their attention to detail with sabotages. One chef will not survive the test."

When is the Hell's Kitchen season 21 release date?
Hell's Kitchen season 21 premiered in the US on Thursday, September 29, at 8 pm ET/PT on Fox. The show kicks off Fox's Thursday lineup and is followed by Welcome to Flatch at 9 pm ET/PT and Call Me Kat at 9:30 pm ET/PT.
There's no premiere date listed for UK fans yet, but we'll add it in when it's available.
Previous seasons of the show featured 16 episodes, so while it hasn't been confirmed it's likely to continue that pattern in season 21.
Who is in the Hell's Kitchen season 21 cast?
This season, Hell's Kitchen will feature a Battle of the Ages with two teams: The Oldies (as in 40-somethings) and the Newbies (the younger folks).
The Blue Team was revealed on Twitter with a little preview of what's to come. Let's just say that they might be older, but they still have a lot of problems to deal with when it comes to staying out of the fire. Especially in Gordon Ramsay's kitchen!
What is Hell's Kitchen season 21 about?
Hell's Kitchen isn't just about seeing who can make it to the end to win a trophy and some prize money. There's a lot more at stake in Ramsay's kitchen, including a job. Here's the official description of Hell's Kitchen season 21:
"Gordon Ramsay is back in Las Vegas, home to five of Ramsay's restaurants, including the world's first Gordon Ramsay Hell's Kitchen restaurant at Caesars Palace. At stake is a life-changing grand prize, including a Head Chef position at Gordon Ramsay Steak at Paris Las Vegas and the title of Hell's Kitchen winner."
That's certainly nothing to sneeze at!
Is there a trailer for Hell's Kitchen season 21?
In this sneak peek at Hell's Kitchen season 21, there's no question that things are going to be hot in the kitchen, and we mean that literally and figuratively. With a group of veteran chefs facing off against the next generation of chefs, it's anyone's guess what's going to happen. Trust Gordon Ramsay to turn up the heat this season.
How to watch Hell's Kitchen season 21
Hell's Kitchen season 21 airs on Fox. Fox is included in most cable packages, but if you've cut the cord then you can watch shows on Fox without cable through a streaming service like YouTube TV, Hulu with Live TV, Sling TV or FuboTV.
Episodes will be available the following day on the Fox app or on Hulu.
While viewers in the UK await a release date, you can catch up on previous episodes of the series on ITV.
Get the What to Watch Newsletter
The latest updates, reviews and unmissable series to watch and more!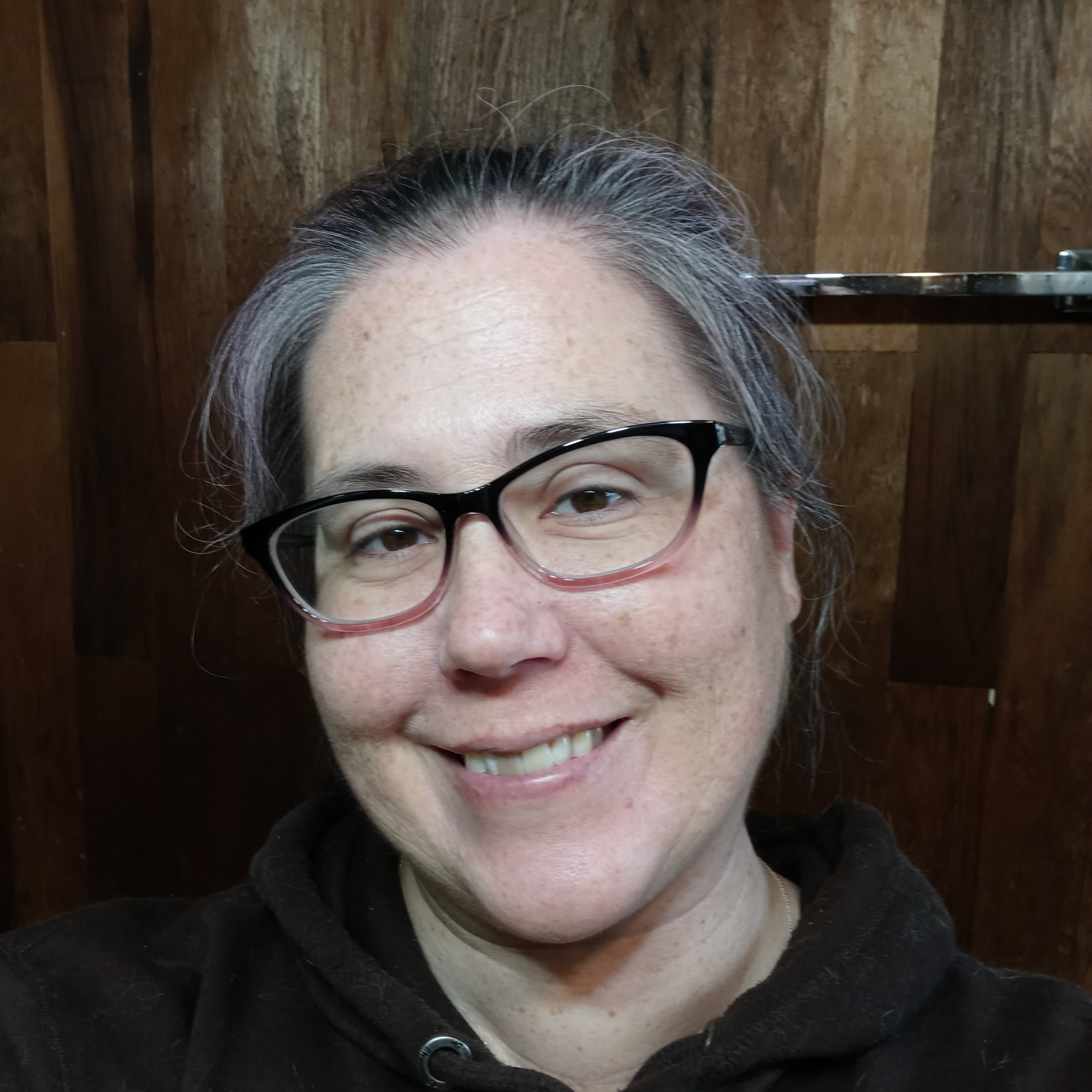 Editorial Content Producer
Sarabeth joined the What to Watch team in May 2022. An avid TV and movie fan, her perennial favorites are The Walking Dead, American Horror Story, true crime documentaries on Netflix and anything from Passionflix. You've Got Mail, Ocean's Eleven and Signs are movies that she can watch all day long. She's also a huge baseball fan, and hockey is a new favorite.
When she's not working, Sarabeth hosts the My Nights Are Booked Podcast and a blog dedicated to books and interviews with authors and actors. She also published her first novel, Once Upon an Interview, in 2022.