The Pact season 2: next episode, cast, plot and all we know about the crime drama sequel
The Pact season 2 is about to come to a gripping finale.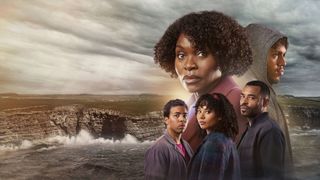 (Image credit: BBC/Little Door Productions)
The Pact season 2 is well underway, and the BBC was certainly right when it told us to expect another 'suspenseful and emotional crime thriller'.
After the success of The Pact season 1 which followed five brewery workers whose lives unraveled when their boss died in suspicious circumstances, creator Peter McTighe has written another gripping six-part story.
BAFTA-winning actor Rakie Ayola played a detective in the first series, but she has now taken on the leading role of a social worker whose loyalties are tested when she and her family are confronted by a stranger. Ayola is also an executive producer on the sequel.
Here's everything you need to know about the series, which is a co-commission between BBC Drama and BBC Wales...
The Pact season 2 release date
The next episode of The Pact season 2, which is the last in the series, airs on Monday, November 28 at 9 pm on BBC One.
The series started on Monday, October 24 at 9 pm on BBC One and the entire box set is now available on BBC iPlayer.
The show is a key part of the BBC's Autumn TV schedules and if you need to catch up on The Pact season 1 all six episodes are available on BBC iPlayer.
There is no news about The Pact coming to the US but we will update this page if new information is released.
The Pact season 2 plot
In this six-part series, Rakie Ayola plays social worker Christine Rees, a mother of three children trying to move on after the tragic death of her son Liam, when the arrival of a stranger named Connor, opens the door to a host of dark secrets from Christine's past.
An official BBC synopsis says... "Christine's family, oldest son Will, youngest son Jamie and daughter Megan, are trying to get on with their lives after the recent tragic death of their brother Liam. As they look forward to Megan's wedding, the family have their lives turned upside down when a stranger, Connor, arrives in town claiming a connection that nobody could have imagined.
"As buried secrets come to light, they must consider who they are and grapple with morality and divided loyalty. As their lives spiral out of control, a terrible pact may be all that can save them."
What happened in The Pact season 2 episode 1?
Christine Rees (Rakie Ayola) and her adult children - Megan (Mali Ann Rees), Will (Lloyd Everitt) and Jamie (Aaron Anthony) - are still processing the loss of their beloved son and brother Liam, when they are contacted by a mysterious stranger who claims to be a fifth, previously unknown, Rees sibling.
Although siblings Jamie and Megan are open to having the stranger in their lives, their protective and impulsive older brother Will is suspicious of his intentions.
Meanwhile, Megan is preparing to marry the man of her dreams, Gethin (Jacob Ifan) - but is she truly ready to settle down?
Christine is fiercely devoted to her family, and her caring nature carries into her career as a social worker. As client Kayla (Kristy Phillips) confides in her about struggling to cope during her pregnancy, Christine shares her own empty-nest worries with colleague Beth (Lisa Palfrey). When she finds out about the stranger, she calls up old friend Kate (Elizabeth Bennington) to get intel on his background. It seems like she knows more than she's letting on, which leads to divided feelings and loyalties.
What is Christine hiding from her family?
What happened in The Pact season 2 episode 2?
Connor (Jordan Wilks) grows closer to Megan (Mali Ann Rees) and Jamie (Aaron Anthony), while matriarch Christine (Rakie Ayola) pulls out all the stops to dispute his claim.
Compelled by their protective natures, Christine and family friend Beth (Lisa Palfrey) leverage their access to social services records to launch separate under-the-table investigations. Christine leans on her old friend Kate (Elizabeth Bennington) to gather more information about Connor, while Beth tries to locate the Rees' absent father.
The Rees siblings have been rocked by Connor's arrival. Hot tempered older brother Will (Lloyd Everitt) has to deal with the consequences of his violent behaviour when the police come knocking, and his straight-talking wife, Sam (Rebekah Murrell), gives him an ultimatum. As Megan's wedding to Gethin (Jacob Ifan) looms, Connor's appearance at her hen party causes tensions to rise even higher.
Everything comes to a head when the family receive the results of a pivotal DNA test and Connor finds something that could unlock the mystery of his past.
What happened in The Pact season 2 episode 3?
Tensions are sky high as Megan's (Mali Ann Rees) wedding day has finally arrived. However, on what should be the most joyous occasion, the Rees family find themselves thrust into a shocking series of events.
Connor (Jordan Wilks) turns up uninvited and armed with some damning information. While Christine (Rakie Ayola) is doing her best to keep it together, who can predict what Connor's next move will be?
Beth (Lisa Palfrey) is still adamant that the children's long-lost father is the key to settling Connor's claims, but despite her best efforts Christine continues to shut her down, and an attempt to get information out of Kate (Elizabeth Berrington) proves just as futile.
After the recent revelations about Connor, Jamie (Aaron Anthony) no longer wants him in their lives. The night goes from bad to worse after Connor tries to confront him and mend their relationship, forcing Christine to step up in order to show just how far she is willing to go to protect her kids - and to make sure no one else finds out about the secrets held by Connor.
What happened in The Pact season 2 episode 4?
After the devastating events at Megan's (Mali Ann Rees) wedding, Christine (Rakie Ayola) takes charge and brings the Rees family together to make a momentous pact - one that sets them on a risky path.
Dedicated as ever to caring for others, Christine pays another visit to her terminally ill mother (Marsha Miller), and helps her client, Kayla (Kristy Phillips), through a c-section.
Determined to find answers, Beth (Lisa Palfrey) follows her husband (Christian Patterson) to a secret meet-up. Her investigation into the Rees' father, Harry (Steven Mackintosh), finally proves fruitful, which leads to Megan and Jamie (Aaron Anthony) finally getting some answers about Connor (Jordan Wilks).
The walls are already starting to close in on the family, as Gethin (Jacob Ifan) and Sam (Rebekah Murrell) start to get suspicious of their partners. How long can the pact last?
What happened in The Pact season 2 episode 5?
It was only a matter of time before DS Pritchard (Matthew Gravelle) started doing his job properly, and even a desperate blackmail threat from Christine (Rakie Ayola) couldn't hold back the tide of suspicion at her family's door.
We knew the police might discover Connor's body sooner or later, but the real pact in this taut drama now seems to be the one between Christine and Kate (Elizabeth Berrington).
There were a few more enticing clues in this penultimate episode, although we're not sure how much longer a tortured and troubled Kate will be able to stay silent.
What will happen in the final episode of The Pact season 2?
The official synopsis for the final episode says: "Will is the prime suspect of the police investigation. A spiraling Christine is determined to clear his name, but as she grapples with the truth of Kayla's connection to her family, she is forced to reveal a shocking truth to the children. Megan and Jamie are forced to reveal what happened at the wedding, as Beth and Joe draw closer to the truth."
The Pact season 2 cast
Who's who in The Pact season 2 cast...
Christine — Rakie Ayola
Welsh star Rakie Ayola will take on the lead role of Christine. Her previous screen credits include Holby City, Black Mirror and Doctor Who. Most recently she has starred as ACC Vosper in the hit ITV drama, Grace. Christine claims she has no idea who Connor is and refuses to talk to her children about their father Harry, who left when they were young.
Will — Lloyd Everitt (Casualty, The Deceived)
Christine's eldest son is married with a child and has a successful career in property development.
Jamie — Aaron Anthony (Behind Her Eyes and Emmerdale)
Christine's youngest son works in a seafront cafe with Megan and isn't convinced his mother is telling the truth about Connor.
Megan — Mali Ann Rees (Tourist Trap, Hidden)
Megan is about to get married to Gethin and wants to meet Connor after seeing how much the stranger looks like her late brother Liam.
Connor — Jordan Wilks (Freshers)
Connor is the mysterious stranger who turns up and claims to have been raised in care and has been searching for his real family for years.
Kate — Elizabeth Berrington (The Nevers, The Responder)
Kate is a colleague of Christine who's concerned by Connor's arrival and helps her friend investigate his past.
Lisa Palfrey (Chloe, Line of Duty), Christian Patterson (Mr Selfridge, In My Skin), Matthew Gravelle (Broadchurch, Keeping Faith) and Jacob Ifan (Bang, A Discovery of Witches) will also have prominent roles in the six-part drama.
Read more about each character in our handy guide — Meet the cast of The Pact season 2: who's who in the crime drama
Rakie Ayola on The Pact season 2
Before the show hit our screens, Rakie spoke about filming the crime drama: "I'm thrilled to be working again with Little Door and BBC Wales leading this talented cast to bring Pete's wonderfully mysterious story to life. As an Exec-Producer on this series, it's hugely important to me to see the wealth of opportunity this production is offering both to established talent and those new to the industry both behind and in front of the camera."
When it comes to her character, Rakie says she was really intrigued by Christine when she read the script: "She's like a quiet tiger as a mother and she'll do anything for her children, but she's also grieving the loss of a child. I think she feels like Liam's death was a failure on her part and she's got that grief and guilt. So she's on high alert when it comes to her other children, she doesn't want to lose any more.
"She's really controlling, but in a very quiet way. You could know her and not know how controlling she is. Her children are used to that, but she's someone that's just different with different people."
Is there a trailer for The Pact season 2?
Yes, there is a new trailer and it shows season 2 looking just as gripping as the first season. The clip sees Christine saying how hard she has worked to make a life for her kids, but soon a mysterious arrival sends shockwaves through the family... and it looks like it won't be long before secrets are revealed.
How does The Pact season 2 compare to season 1?
Rakie Ayola says: "There are so many twists and turns in this season! It's odd, because I've started to talk to people about it and they'll tell me they binge-watched the first series, so I feel like I've got a lot to live up to. This is what Pete does best though, just when you think you know where it's going, it goes in a completely different direction. You think you're ahead of the game, but you're not! If you loved series one then this is for you and I hope people enjoy it just as much."
Where was The Pact season 2 filmed?
The new season of The Pact was filmed in Wales, not far from where Rakie Ayola is from: "I grew up in Ely, which is West Cardiff, and when I was a kid, we would go to Barry Island a lot, but we never made it down to Penarth, which is just a few miles further down the road.
"We filmed a lot of this in Penarth and Penarth pier, which is lovely and I never knew it existed. Working there was a real eye-opener for me and it filled me with joy, but also sadness, because I realised it could have been my childhood. I don't know why my parents didn't take us there more when we were kids!"
Get the What to Watch Newsletter
The latest updates, reviews and unmissable series to watch and more!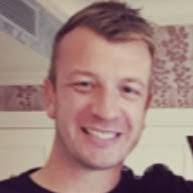 Feature writer for TV Times, What's On TV, TV & Satellite Week and whattowatch.com
Sean has been writing about all things telly for over 10 years and in that time he's been lucky enough to interview stars like Ian McKellen, Tom Hardy and Kate Winslet. His favourite shows are The Great British Bake-Off, People Just Do Nothing and Succession and in his spare time he enjoys drinking tea, doing crosswords and watching football.