7 brilliant theories behind Ruby Allen's return to EastEnders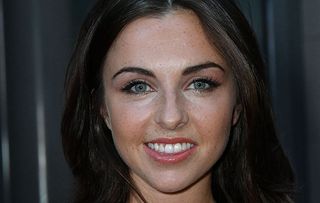 (Image credit: Nils Jorgensen/REX/Shutterstock)
Ruby Allen, played by Louisa Lytton, is heading back to Albert Square, but why??? WRITEN BY CLAIRE CRICK
When it was revealed that Louisa Lytton would be reprising her role as Albert Square's Ruby Allen, EastEnders fans were sent into a frenzy trying to guess her comeback storyline. EastEnders has promised that Ruby's return will mark the start of one of Walford's biggest storylines this year - but what is it?
Here are 7 of our favourite theories about the return of Ruby Allen to EastEnders…
1. She's had Sean's baby
After confessing to his life of crime, Johnny was thrown behind bars in 2006, leaving Ruby to find comfort in the arms of Stacey's brother, Sean. His intentions weren't entirely honourable and he was mainly after her cash, but with Ruby leaving the Square not long after their fling, did she leave pregnant and viewers were none the wiser? This could mean Stacey's had a niece or nephew for over a decade and never known.
2. She's Ray's wife
Was it just pure coincidence that Louisa's return as Ruby was announced within weeks of the news Mel Owen's ex-husband Ray Kelly would be joining the show? This seems the most likely of all the theories, especially as Ray is Ciara Maguire's brother. With connections like Aidan, it's plausible that Ray and Johnny Allen's paths have crossed in the past, meaning Ray's known Ruby for years.
3. She wants to buy The Vic
The Carters are going through a tough time at the moment thanks to evil Stuart Highway. Could his vendetta drive them out of their home, leaving The Vic up for sale? We could just see Ruby behind the bar, she might have been a teenager when she left Walford 12 years ago, but these days she is all grown up with landlady potential. Thanks to Johnny's dodgy dealings she also won't be short of a penny or two, which helps when you want to buy a pub!
[Louisa Lytton talks to us about being in Grease the Musical]
4. She's looking for justice for her dad
Johnny Allen and Phil Mitchell's ongoing feud was one of the most memorable in EastEnders history, and let's face it, there have been a lot over the years! Ruby often found herself caught in the crossfire between the two men, so could she be back to settle a score with Phil on behalf of her dad?
5. Back to see best friend Stacey
This one might not be the most exciting theory because it doesn't involve revenge or secret babies, but is Ruby just back to see Stacey? Stacey took Ruby under her wing when she first arrived in the Square and the pair soon became inseparable. EastEnders' fans love a good friendship and would love to see nothing more than these two reunited.
6. She's running from something
With a dad like Johnny, it's likely that Ruby could have got herself into a few dodgy deals over the years. She might have been a straight-laced school girl when we first met her, but maybe she's rebelled? Could Ruby have got herself into trouble with someone sinister and she's come to Walford to hide?
7. She's back to upset Sharon
With Johnny Allen being responsible for Dennis Rickman's death back in 2005 Sharon's unlikely to be welcoming Ruby back with open arms. Although Ruby wasn't part of her dad's dodgy dealings back then, she will definitely serve as a stark reminder of what happened to Sharon's beloved husband all those years ago.
EastEnders continues on BBC1.
Main picture: Nils Jorgensen/REX/Shutterstock
Get the latest updates, reviews and unmissable series to watch and more!
Thank you for signing up to Whattowatch. You will receive a verification email shortly.
There was a problem. Please refresh the page and try again.