The Pyjama Girl Case (1977) | Blu-ray release – Ray Milland hunts a killer Down Under in the haunting Italian-made thriller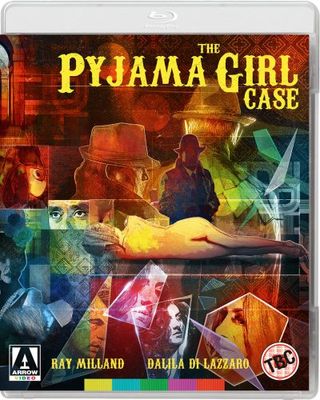 Arrow Video presents the Italian-made 1970s thriller The Pyjama Girl Case in a new 2k restoration on Blu-ray
Throughout the late 1960s and early 1970s, the Italian giallo movement transported viewers to the far corners of the globe, from swinging San Francisco to the Soviet-occupied Prague. Only one, however, brought the genre's unique brand of bloody mayhem Down Under: The Pyjama Girl Case, starring veteran Hollywood star Ray Milland.
When the burnt body of a young woman is found on a Sydney beach, former Canadian Inspector Timpson (Milland) comes out of retirement to help local homicide detectives crack the case. Treading where the 'real' detectives can't, Timpson doggedly pieces together the tragic story of Dutch immigrant Glenda Blythe (Dalila Di Lazzaro) and the unhappy chain of events which led to her grisly demise…
Inspired by a real-life case which baffled the Australian police back-up in the 1930s, The Pyjama Girl Case is a uniquely haunting latter-day Italian thriller from the tail end of the giallo boom period, and features a memorably melancholic score by veteran composer Riz Ortolani.
The Arrow Video Blu-ray release features a brand-new 2k restoration of the film from the original camera negative, newly translated English subtitles for the Italian soundtrack and optional English subtitles. Plus, there's a host of bonus content, including an audio commentary by giallo author Troy Howarth, cast and crew interviews, image gallery and trailer, and a collector's booklet.
https://www.youtube.com/watch?v=KZA7qP6XJsI
Get the latest updates, reviews and unmissable series to watch and more!
Thank you for signing up to Whattowatch. You will receive a verification email shortly.
There was a problem. Please refresh the page and try again.