Devastation in Home and Away as this HEARTBREAKING secret is revealed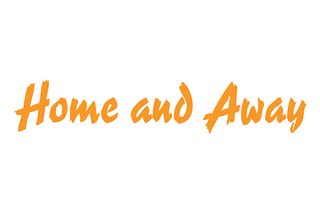 There's heartbreak heading for Summer Bay in today's Home and Away as a shock secret is unearthed with horrific consequences...
Home and Away will see Ziggy Astoni get her heart shattered into a million pieces today as she catches husband Brody Morgan in bed with lover Simone Bedford.
Home and Away fans will know that Brody has spent the last few months torn between his wife and Simone, but today is the day soap fans have been waiting for because Ziggy is about to unearth the truth about her cheating husband.
The episode starts with Brody promising Simone that he is going to break the news of their affair to Ziggy, but as he struggles to find the right time to tell his wife their marriage is over, it looks like he might back out of his promise.
And when Ziggy's dad, Ben, reminds him that it is Ziggy's 21st in a few week's time, Brody tells Simone that maybe he should wait until after her birthday to drop such a huge bombshell on his wife.
But when Simone reminds him that there's never a good time to break someone's heart, Brody knows she's right and resolves to tell Ziggy the truth that evening.
However, Ziggy is totally oblivious to the fact her husband is about to shatter her world, and while she is playing games, trying to guess what plans her family have for her milestone birthday, she is unaware that Brody is actually trying to end things with her.
The following day Brody heads to Simone's caravan to tell her that he couldn't go through with telling Ziggy the truth and asks her for a bit longer to come clean.
Simone is understanding and the pair fall into each other's arms... but it seems their affair is about to be uncovered in the most upsetting way.
As Ziggy heads to the caravan park to find a wayward Dean who hasn't shown up for work with Ben, she hears laughter coming from Simone's place and is shocked to recognise Brody's voice.
It doesn't take her long to work out what is going on inside the caravan and, as she approaches, she braces herself for what she knows she is about to find inside.
As she opens the door Ziggy is confronted with the view of her husband in bed with another woman and her world falls apart.
Brody might have been about to break Ziggy's heart anyway, but could there have been a worse way for her to find out the truth?
But this is just the start of Ziggy's heartbreak and tomorrow she is devastated to realise that Brody actually loves Simone and her marriage is over.
Where will the pair go from here?
Watch Home and Away every weekday at 1.15pm and 6pm on Channel 5
Picture credits: Channel 5
Get the latest updates, reviews and unmissable series to watch and more!
Thank you for signing up to Whattowatch. You will receive a verification email shortly.
There was a problem. Please refresh the page and try again.