How to watch the 2023 NHL All-Star Game
The NHL's best players head to Florida for the annual All-Star game.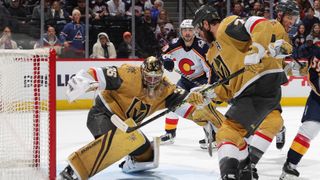 (Image credit: Michael Martin/Getty)
The NHL is bringing the ice to Sunrise, Fla., as the Florida Panthers host the 2023 NHL All-Star Weekend on February 3 and 4. The roster of 44 participants has been set, including one player from each team and 12 players who were voted in by fans.
After last year's All-Star weekend in Vegas, the action is hitting the beach — literally — with a few of the skills competition events taking place right on the sand.
Here's everything you need to know about how to watch the 2023 NHL All-Star Game.
How to watch the 2023 NHL All-Star Game in the US
The 2023 All-Star Weekend kicks off on Friday, February 3, with the 2023 NHL All-Star Skills Competition airing at 7 pm ET/4 pm PT on ESPN and ESPN Plus. Then, on Saturday, February 4, the 2023 NHL All-Star Game airs live on ABC and ESPN Plus at 3 pm ET/noon PT. Both events are available to watch in Spanish on ESPN Deportes.
ABC is a broadcast network, so it will be available to you in your cable TV package, but if you've cut the cord you can watch it on a number of live TV streaming services including FuboTV, Hulu with Live TV and YouTube TV. ESPN is a cable TV channel that's included in many cable TV subscriptions or in one of the streaming services listed above. It's also available on Sling TV.
If you're looking to stream the game, it will be available to stream on ESPN Plus as part of your subscription to the service. There are monthly and yearly subscription plans available. ESPN Plus is also included in your Hulu with Live TV subscription and as part of the Disney Bundle.
How to watch the NHL All-Star Game in Canada
Canadian viewers can watch the 2023 NHL All-Star Game and the All-Star Skills Competition on SportsNet (in English) and TVA Sports (in French). The schedule remains the same for Canadian broadcasts, with the Skills Competition taking place at 7 pm ET on February 3 and the All-Star Game airing at 3 pm ET on February 4.
NHL All-Star Game 2023 FAQs
What time is the NHL All-Star game?
The NHL All-Star game proper begins at 3 pm ET/noon PT on Saturday, February 4. However, some of the festivities take place the night before, with the NHL All-Stars Skills Competition taking place at 7 pm ET/4 pm PT.
Who is hosting the 2023 NHL All-Star game?
The Florida Panthers are hosting the 2023 NHL All-Star Game from their arena, the FLA Live Arena in Sunrise, Fla.
2023 NHL All-Star Game rosters
This year's rosters include 15 first-time All-Stars, including a trio of goalies: New York Rangers' Igor Shesterkin, Vegas Golden Knights' Logan Thompson and Boston Bruins' Linus Ullmark.
"It's something you dream of growing up, being selected to that," Logan Thompson told NHL.com. "To hear my name for that is a rewarding feeling."
Metropolitan Division:
Head Coach: Rod Brind'Amour (Hurricanes)
Andrei Svechnikov, Carolina Hurricanes
Johnny Gaudreau, Columbus Blue Jackets
Jack Hughes, New Jersey Devils
Brock Nelson, New York Islanders
Ilya Sorokin, New York Islanders
Adam Fox, New York Rangers
Artemi Panarin, New York Rangers
Igor Shesterkin, New York Rangers
Kevin Hayes, Philadelphia Flyers
Sidney Crosby, Pittsburgh Penguins
Alex Ovechkin, Washington Capitals
Atlantic Division:
Head Coach: Jim Montgomery (Bruins)
David Pastrnak, Boston Bruins
Linus Ullmark, Boston Bruins
Rasmus Dahlin, Buffalo Sabres (Replaces Thompson due to injury)
Tage Thompson, Buffalo Sabres
Dylan Larkin, Detroit Red Wings
Aleksander Barkov, Florida Panthers (Replaces Matthews due to injury)
Matthew Tkachuk, Florida Panthers
Nick Suzuki, Montreal Canadiens
Brady Tkachuk, Ottawa Senators
Nikita Kucherov, Tampa Bay Lightning
Andrei Vasilevskiy, Tampa Bay Lightning
Mitch Marner, Toronto Maple Leafs
Auston Matthews, Toronto Maple Leafs
Central Division:
Head Coach: Peter DeBoer (Stars)
Clayton Keller, Arizona Coyotes
Seth Jones, Chicago Blackhawks
Nathan MacKinnon, Colorado
Avalanche Cale Makar, Colorado Avalanche
Mikko Rantanen, Colorado Avalanche
Jason Robertson, Dallas Stars
Kirill Kaprizov, Minnesota Wild
Juuse Saros, Nashville Predators
Vladimir Tarasenko, St. Louis Blues
Connor Hellebuyck, Winnipeg Jets
Josh Morrissey, Winnipeg Jets
Pacific Division:
Head Coach: Bruce Cassidy (Golden Knights)
Troy Terry, Anaheim Ducks
Nazem Kadri, Calgary Flames
Leon Draisaitl, Edmonton Oilers
Connor McDavid, Edmonton Oilers
Stuart Skinner, Edmonton Oilers
Kevin Fiala, Los Angeles Kings
Erik Karlsson, San Jose Sharks
Matty Beniers, Seattle Kraken
Bo Horvat, Vancouver Canucks (Traded to the Islanders on Jan. 30)
Elias Pettersson, Vancouver Canucks
Chandler Stephenson, Vegas Golden Knights (Replaces Beniers due to injury)
Logan Thompson, Vegas Golden Knights
2023 NHL All-Star Skills Competition
Each year the NHL All-Star Skills Competition highlights the talents of the biggest names in hockey. The competitions are designed with the host city in mind to create a fun environment with unique challenges. This year the puck meets the sand as several competitions take place on the sand, and one involves a dunk tank.
ESPN provided a description of each of the competitions as well as an explanation of how they will work.
Splash Shot
"This new event will take place on the beach in Fort Lauderdale, with four teams of two players each competing in a single-elimination tournament. Players will compete head to head, and each player will be required to hit targets before attempting to dunk their opponent in a dunk tank. The player to dunk their opponent first wins — if there is a tie, the teams will compete again."
Pitch 'n' Puck
"Six players will play a par-4 golf hole with an island green, using a combination of pucks and balls. The player with the lowest score wins; if there is a tie, then the player with the longest drive will be declared the winner."
Tendy Tandem
"The eight All-Star goalies will take part in teams of two (by division). Each team will have one shooting goalie and one in-net goalie.
"The shooting goalie will take a shot from a designated spot; he will earn three points if the shot goes in the hole, two points if it hits an in-net target, and no points if the shot misses the net. Based on how the shooting goalie does, the in-net goalie will face three, two or one players on a break (NHL shootout rules apply to forward progress); a save earns the in-net goalie's team the full points, which is based on number of players faced.
"Play continues until all pucks have been shot, and the tandem with the most points wins. If there is a tie between the teams, the tandem with the most saves wins. If two or more tandems are tied, the winning team will be the one that saved the most 3-on-1's, then the most 2-on-1's. If there is still a tie, then the tied teams will compete in a sudden death round of goalie goals."
Fastest Skater
"The course is one lap around the full rink, and players will compete in two rounds. The preliminary round will determine which two skaters make the final."
Hardest Shot
"Each player gets two attempts to shoot a puck on goal from 30 feet away, and are allowed to skate up from the nearest blue line. The speed is recorded by the NHL puck tracking system. If the system malfunctions or the player breaks his stick on the attempt, he is allowed a do-over. The player with the highest speed is declared the winner."
Breakaway Challenge
"Each shooter will attempt one shot, and a panel of judges will grade them on a scale of 1-10. NHL shootout rules do not apply; shooters can start their routine from anywhere in the neutral zone, and can go anywhere in the offensive zone -- including behind the net. If there is a tie in scores at the end of the event, the tied shooters will take another shot to determine the winner."
Accuracy Shooting
"Styrofoam targets are placed in the four corners of a goal, one per corner. In the first round, each player stands 25 feet from the net, and takes passes from two players that are positioned behind the net, attempting to hit all four targets as quickly as possible; a target is considered hit when any contact is made with the shot puck. The four players who hit all four targets in the shortest amount of time advance.
"In the semifinal and final round, two nets with targets are placed side-by-side on the goal line. One player next to each net will pass pucks to the shooter. Shooters go simultaneously, and the first player to hit all four targets wins the round."
Get the What to Watch Newsletter
The latest updates, reviews and unmissable series to watch and more!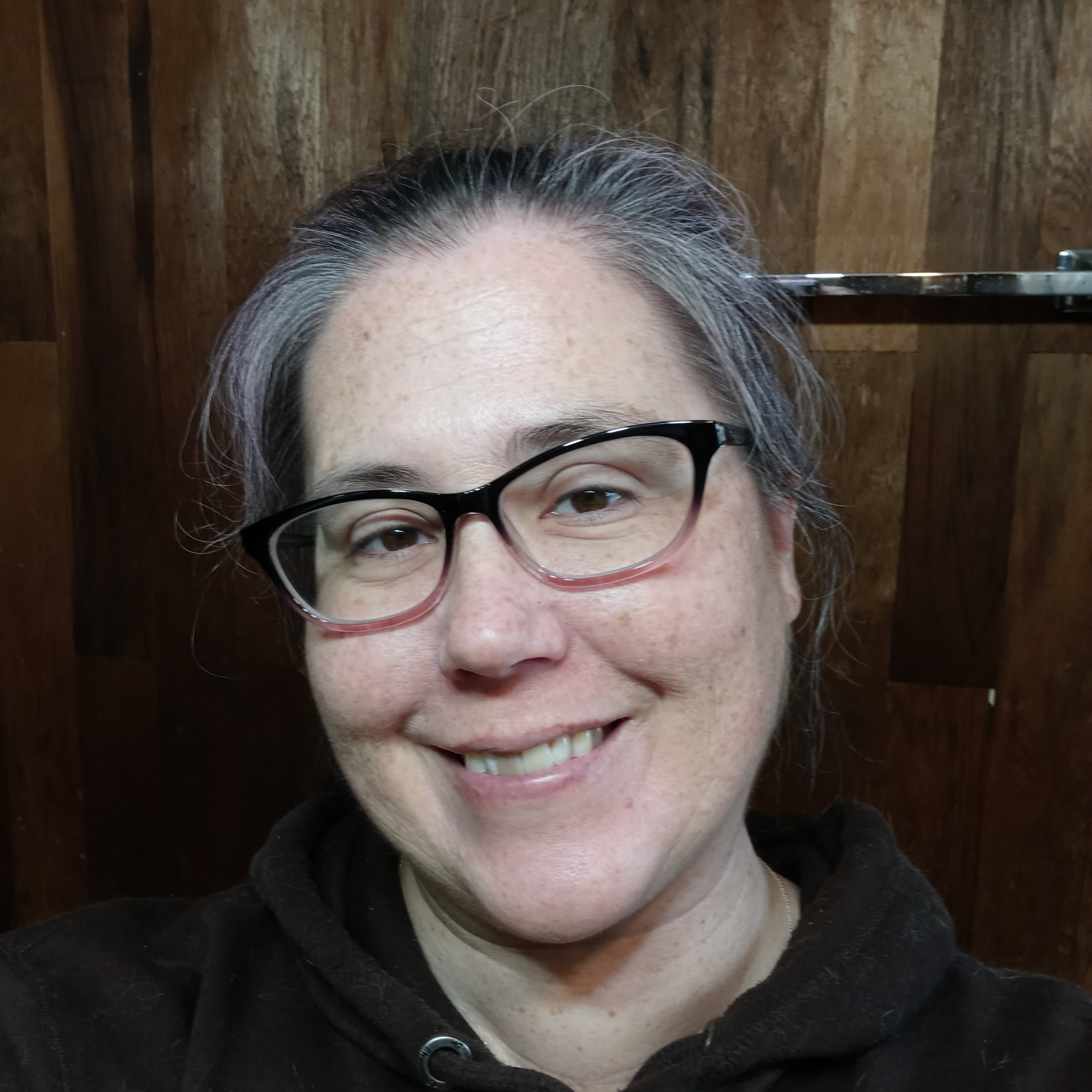 Editorial Content Producer
Sarabeth joined the What to Watch team in May 2022. An avid TV and movie fan, her perennial favorites are The Walking Dead, American Horror Story, true crime documentaries on Netflix and anything from Passionflix. You've Got Mail, Ocean's Eleven and Signs are movies that she can watch all day long. She's also a huge baseball fan, and hockey is a new favorite.
When she's not working, Sarabeth hosts the My Nights Are Booked Podcast and a blog dedicated to books and interviews with authors and actors. She also published her first novel, Once Upon an Interview, in 2022.