Shock DEATH for this Neighbours favourite after horror accident?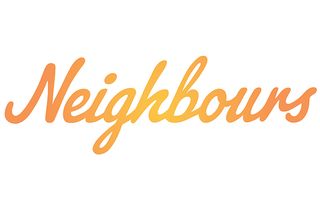 (Image credit: Kris Dollman)
There's tragedy heading for Neighbours next week when Ramsay Street resident Gary Canning finds himself in grave danger after an accident at work...
Neighbours Gary Canning finds himself in trouble next week when an accident at work leaves him in grave danger.
Fans of Neighbours will know that Gary has been working hard recently to try and win back the love of his life, Amy Williams, after their relationship broke down thanks to his dodgy dealings.
Gary is desperate to show Amy that he is a changed man and has vowed to pay her back the money that he owes her by getting himself a new job. But this time he promises it will all be above board, and nothing illegal.
But as Gary rebuilds his life so he can win Amy back, his mum Sheila Canning is putting on the pressure to get more work so that he can pay back his debts faster... leaving poor Gary spread a bit thin.
Next week sees Amy worried that Gary is taking on too much work and doesn't have any room for downtime... and when Gary takes on a third job, she really starts to panic.
But of course Gary won't listen... and with Sheila telling Gary that he is doing the right thing, Amy's words go in one ear and out the other.
As Gary turns up for his first shift at a warehouse next week he is off to a bad start when he turns up late thanks to his other jobs.
As he struggles to remember the instructions for the work he has to do, it is clear that he's over tired and Amy was right to worry.
With Gary burning the candle at both ends, his concentration on the job isn't what it should be and, as he rushes to finish the job, he lands himself in danger when a huge pile of heavy boxes topple down on him.
Alone in the warehouse, things don't look good for the dad-of-one as he is knocked unconscious - but thankfully Amy turns out to be his knight in shining armour because she manages to find him just in the nick of time.
As Gary is rushed to hospital, Amy can't help but worry that Gary's determination to win her back could cost him his life... does this mean she still loves him?
As Gary fights for his life in hospital, will he pull through? And if he does, could this brush with death be what it takes for him to win Amy's heart back?
Neighbours airs weekdays at 1.45pm and 5.30pm on Channel 5
Picture credits: Channel 5
Get the latest updates, reviews and unmissable series to watch and more!
Thank you for signing up to Whattowatch. You will receive a verification email shortly.
There was a problem. Please refresh the page and try again.