The new Downton? What TV Times knows about Doctor Thorne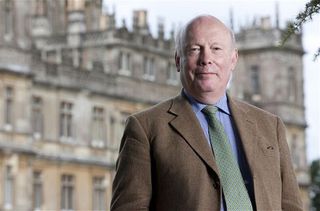 ITV's new Sunday night drama Doctor Thorne is being touted as the "new Downton Abbey" but TV Times can reveal…
1 IT'S NOT DOWNTON
Yes, it's written by Downton Abbey creator Julian Fellowes, but it's only three parts, and it's more bonnets and breeches than flapper dresses and fancy suits because it's an adaptation of Anthony Trollope's 1858 Victorian novel which tells the story of kindly doctor Thomas Thorne (Night Manager star Tom Hollander).
2 DOCTOR THOMAS THORNE IS A DOTING SINGLE PARENT
'He has brought up [niece] Mary [Stefanie Martini] on his own and he loves her very much. It is quite a modern tale of a single parent looking after their adopted child,' says Tom.
3 IT'S A FAIRYTALE ROM-COM
The drama follows the star-crossed romance between Mary and her childhood sweetheart Frank Gresham (Harry Richardson).
"It's like a fairy tale or even a rom-com because you have these two young people who you know are in love and you want them to get together but obstacles are put in front of them," says Tom.
4 LOVEJOY IS A DRUNKEN RAILWAY MAGNATE
Ian McShane is fantastic as the boozy and ridiculously rich Sir Roger Scatcherd who – against the advice of friend and business advisor Doctor Thorne – wants to stand for parliament
5…AND HE'S MARRIED TO THE SWINGER FROM BENIDORM
Janine Duvitski, aka Benidorm's racy Jacqueline, plays kindly Lady Scatcherd.
6 PRINCE HARRY'S EX IS IN IT
Cressida Bonas plays Mary's friend Patience Oriel.
7 REBECCA FRONT PLAYS ANOTHER TERRIFYING MOTHER
Rebecca Front has already dazzled as a super-ambitious matriarch in War and Peace this year and now she is playing Frank's fearsome mother Lady Arabella, who wants him to marry money rather than his true love Mary. 'It'd be easy to judge her because she's willing to marry off her son to somebody he doesn't love but she's not wicked, she's a pragmatist,' insists Rebecca.
Will you be watching? Let us know below in our comments section…
Thank you for signing up to Whattowatch. You will receive a verification email shortly.
There was a problem. Please refresh the page and try again.