Trouble for THIS Neighbours couple as a BABY SHOCK threatens to tear them apart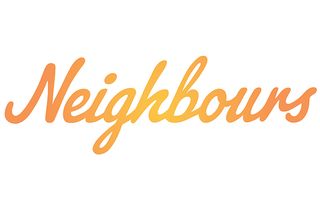 (Image credit: Kris Dollman)
Chloe is left stunned when the realisation hits her that she will never be Elly's number one...
Chloe Brennan is left stunned in today's Neighbours when she realises that she is out of her depth when it comes to Elly Conway's pregnancy.
Chloe and Elly are still on a high after a successful date last week where they even shared a long-overdue kiss.
However, just when it seemed 'Chelly' fans were about to have their prayers answered, a spanner is thrown into the works when Chloe realises just how much Elly's life is going to change once her baby arrives in a few months.
As the pair manage to overcome the awkwardness of sharing a BBQ at David and Aaron's house with Elly's ex husband and Chloe's older brother, Mark, it looks like things are finally on the up for Chloe and Elly's fledgling romance.
But when Elly heads off for her next baby scan, Chloe offers to go along with her, leaving Elly thrilled that she wants to get involved with her pregnancy.
However the sight of the two women going to Elly's scan together hits Mark hard, leaving him upset that it should have been him going to the appointments with Elly, and not his sister.
But while Elly is excited to see her baby on the screen once again, the enormity of what her girlfriend is going through hits Chloe hard when she picks up some antenatal leaflets and is shocked by what she reads.
As the scan gets underway, Chloe annoys Elly by saying all sorts of inappropriate things, and the void between them starts to grow as it becomes clear they're both of very different pages when it comes to the baby.
MORE: Strictly Come Dancing announce HUGE popstar is joining the launch show
The final straw for Elly comes when the sonographer asks Elly if she would like to learn the gender of the baby and she says no, right at the same time Chloe says yes!
With the pair totally disagreeing about what is best for the baby, the scan isn't the biggest success for the pair, and Chloe heads home dejected.
She asks David for some advice, wanting to get to know all the nitty gritty of pregnancy... but as David explains what Elly is facing over the next few months, it is clear it's all too much for Chloe.
Can Chloe see past the fact Elly is always going to put her baby first?
Or is Elly's pregnancy going to cause trouble for the pair before they have even got their romance off the ground?
Neighbours airs weekdays at 1.45pm and 5.30pm on Channel 5
Get the latest updates, reviews and unmissable series to watch and more!
Thank you for signing up to Whattowatch. You will receive a verification email shortly.
There was a problem. Please refresh the page and try again.