The Catch — next episode, cast, plot, trailer, interviews and all about the thriller
The Catch is a Channel 5 thriller starring Jason Watkins, Poppy Gilbert, Aneurin Barnard and Brenda Fricker.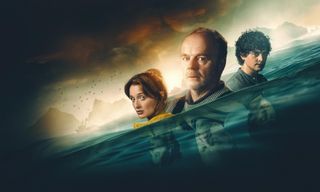 (Image credit: Channel 5)
The Catch will likely give you nightmares when it arrives on Channel 5 in early 2023. This four-part thriller follows a fisherman whose family life seems to spiral out of control when his daughter goes out with a shady new boyfriend. It also has a wonderful cast that includes Jason Watkins, Aneurin Barnard, Poppy Gilbert, Cathy Belton and Brenda Fricker.
Set against the hauntingly beautiful coastline of the south-west of England, this suspense-driven drama revolves around the themes of toxic masculinity and grief. The emotional complex story raises the pertinent moral questions; should we be judged by the actions of our distant past and at what point do we have to stop blaming other people for the life we've led?
Des star Jason Watkins says: "I've always loved thrillers on-screen and The Catch has all the ingredients to keep audiences hooked. Three-dimensional characters, a family unit under stress, with a tragedy at the heart — all brilliantly framed in the thriller genre.
"I'm always looking for parts I may not have played before and Ed is a person in extremis, trying to do what's best. Failing and succeeding in equal measure. It's great to play a character so buffeted by events."
Based on the novel The Catch by bestselling author T.M. Logan, here's everything you need to know about The Catch on Channel 5....
The Catch release date
The Catch is a four-part thriller that begins on Channel 5 on Wednesday, February 8, 2023, at 9 pm. Subsequent episodes run every Wednesday at the same time on Channel 5.
The next episode airs on Wednesday, February 15 at 9 pm on Channel 5 with episodes also available on demand via My5.
We will update on any 2023 international release, plus if the drama arrives on a streaming channel such as Netflix.
Is there a trailer for The Catch?
The Catch trailer begins with a boat in open water and Aneurin Barnard talking about any dark family secrets to be avoided! Take a look below
The Catch plot and episode guide
Here's the main plot and episode guide for The Catch. Please do look away if you want to avoid spoilers...
Episode 1: Wednesday January 25
In The Catch, Ed Collier, played by Jason Watkins, is a proud husband, father and local fisherman who becomes determined to do whatever it takes to keep his family together. But when rich, handsome younger man Ryan Wilson (Aneurin Barnard) (Peaky Blinders, Time, The Goldfinch, Dunkirk), enters the life of his daughter Abbie Collier, Poppy Gilbert (Chloe, Stay Close, Leonardo, Perfect Addiction) and threatens to take her away from him, Ed finds his life spiraling out of control. A dark secret from Ed's past returns to haunt him, he risks losing everything he's worked so hard to achieve. As his determination to solve the mystery veers dangerously into obsession, the stage is set for a chilling climax leaving both Ed and Ryan's lives hanging in the balance...
Episode 2: Wednesday February 1
The thriller continues with Ed still reeling after discovering the word 'killer' painted on the deck plus a photo of him and his former navy comrades. Bob tells him he saw George heading to the boat on CCTV — so could George be behind the sabotage? Meanwhile, Ed helps Abbie move in with her suspicious boyfriend Ryan. Ed's wife Claire discovers that Ed's still secretly investigating Ryan and snaps at Ed. Is their marriage isn trouble?
Episode 3: Wednesday February 8
In the penultimate episode, and it appears that Abbie's ex, George (Morgan Palmeria), has been stalking her. While not everything is as it seems in this psychological drama, we did think it a bit suspicious that George's phone screen-saver was a picture of Abbie (Poppy Gilbert), even though they'd broken up months ago… But as events unfold, it's Ed (Jason Watkins) who is under suspicion – whoever is framing him has upped their game considerably, forcing Ed to take drastic action.
Episode 4: Wednesday February 15
The net is closing in on frantic fisherman Ed Collier as the gripping thriller comes to an end. On the run from the police and rejected by his family, Ed is desperate to find out who wants to frame him for murder and why, so he finally comes clean about his past to his estranged wife Claire. Can he save his marriage while his life falls apart? He needs hard evidence to clear his name, however, and it's only when Ed's private investigator agrees to help that he gets answers, leading to a terrifying showdown with his nemesis…
The Catch cast — Jason Watkins plays Ed Collier
Leading the cast of The Catch is Jason Watkins as Ed Collier. BAFTA-winner Jason is probably best known for his drama roles in The Trick, The Lost Honour of Christopher Jefferies, Des, Being Human and W1A. Jason also played former British Prime Minister Harold Wilson in season 4 of Netflix drama The Crown and Mr Humphries in the BBC's revival of Are You Being Served?.
Interview: Jason Watkins on playing Ed Collier
What can you tell us about Ed Collier?
Jason says: "Ed is trying to be a good parent, but he's a man in extremis. His business is in a critical state and he's under a lot of financial pressure. If there's no fish, there's no money; it's pretty simple. He also doesn't want his daughter to be with the wrong person. Ryan is a bit flash and he's not a local, so Ed feels challenged by him."
The Colliers are also grieving for their son, Josh, who died in a boating accident 15 years ago…
"Yes, they've lost a child, which has happened to my family, so that drew me to Ed. It does make one more protective of one's children, and while Ed understands that he needs to let his daughter go, how can he when he's lost one child and now he sees his daughter falling in love with someone he mistrusts?"
That must have brought up some painful memories for you?
"I had some slight trepidation but everyone, particularly Cathy, was brilliant at understanding that I would go through things that might be close to the bone during filming. I try not to shy away from these things, though. If it's a well-written piece, like this, then I'm happy to do it, because illuminating the extreme instances of what life can throw up and being able to share that is a bit of a privilege."
Is Ed driven by grief, do you think?
"There's a lot of turmoil beneath the surface of anyone who's had this sort of trauma and he's tested all the way. When people hit a crisis in their lives, it's often a combination of issues. You can deal with one problem, but when you have several, that's when people struggle."
How does his obsession with Ryan affect his family?
"Ed's on a journey with Claire because he has a secret which he has never shared with her, and he fears being honest will destroy her. He's perceived as being closed off because he's also bottling up all his feelings about Josh. No wonder Claire is frustrated, and their marriage is really in trouble."
Did you find your sea legs while playing a fisherman?
"I filmed an ITV comedy about river police called Duck Patrol about 25 years ago, so I did get to drive a boat then. But I loved going out to sea and I was allowed to pilot the boat. There are shots of us sailing in and out of the harbour, swinging around, accelerating, and that's all me. I loved every second!"
You've played an extensive array of characters, from British PM Harold Wilson in The Crown to a serial killer's biographer in ITV drama Des. What's next?
"Well, I have been working my way through the Prime Ministers – I popped up in BBC1's SAS: Rogue Heroes as Winston Churchill – so maybe I could do a few more of those and get to Liz Truss. That'd be interesting!"
Interview: Aneurin Barnard on playing Ryan Wilson
Aneurin Barnard, who plays wealthy Ryan Wilson, in The Catch. Here he tells us much more...
What's your take on Ryan?
"Ryan is an outsider, who has served in the military in Afghanistan and he's lost both his parents, so there is common ground between Ryan and the Colliers as he's also experienced irreplaceable loss. I find there are a lot of similarities between Ryan and Ed, too – they both have flaws, but great strengths."
Is Ed right to be suspicious of him?
"I love messing with an audience's perception of what they think they know and there's a lot of discovering to do, good and bad. It'll be interesting to see which route you take as a viewer, and who you trust and when. I see Ed as a man who's in the grip of mental health turmoil. This has a ripple effect on everyone around him and the reactions are fascinating."
What's it like playing someone so mysterious?
"It's a gift as a storyteller. Ryan's journey is extremely delicate, but I love dancing on the edge of that stuff. I'm not a crazy method actor, but I played melancholic 1960s/70s music to get into character, then listened to rock bands like Rage Against the Machine for what's going on with him underneath the surface."
Have you met a dad like Ed when meeting a family for the first time?
"I've been in the shoes of a new boyfriend meeting a dad and have witnessed a mum urging him to 'give the boy a chance'. Dads often forget that once upon a time they were also that guy stepping through the door!
* Aneurin is a Welsh actor and singer who in 2021 played the murder victim in BBC1 drama The Pact. He's also starred as King Richard III in The White Queen, movies The Goldfinch and Dunkirk, plus top TV dramas such as Peaky Blinders and Time. He played world-famous photographer David Bailey in the BBC drama We'll Take Manhattan and was Bobby Willis, the husband of Cilla Black, in the ITV drama Cilla alongside Sheridan Smith as the famous 1960s singer. Aneurin is also a singer and had the lead role in the West End production of hit musical Spring Awakening and starred in the musical film Hunky Dory.
Poppy Gilbert as Abbie Collier
Poppy Gilbert plays Ed Collier's daughter Abbie in The Catch. Poppy has previously starred in BBC1 drama Chloe, Netflix drama Stay Close, Prime VIdeo's Leonardo.
Who else is starring in The Catch?
Among The Catch cast, look out for Casualty and My Left Foot legend Brenda Fricker is playing Ed's mother-in-law Phyllis Doyle, while Cathy Belton (Hidden Assets, Miss Scarlet & The Duke, A Little Chaos, Philomena) is Ed's wife Claire Collier. Ed's best friend and business partner, Bob Chapman, will be played by Ian Pirie (Halo, Chernobyl), while Jade Jordan (Redemption) plays Abbie's best friend Katz and newcomer Morgan Palmeria is smitten lifeguard George.
Behind the scenes on The Catch
The Catch is filming over the summer of 2022 and the series is produced by Projector Pictures, in association with Night Train Media and All3Media International. The Catch has been adapted for the screen by Michael Crompton (The Holiday, Silent Witness, Safe House, Kidnap and Ransom) with Robert Quinn (McDonald & Dodds, The Bay, Ackley Bridge) as director. Rachel Gesua and Suzi McIntosh and Trevor Eve are executive producing for Projector Pictures, and Herbert L. Kloiber and Olivia Pahl are executive producing for Night Train Media. The series was ordered by Paul Testar, Commissioning Executive, Drama, Channel 5 and Paramount+.
Get the What to Watch Newsletter
The latest updates, reviews and unmissable series to watch and more!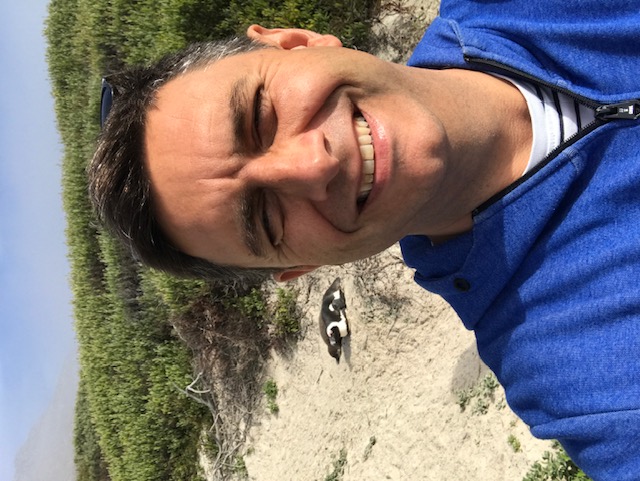 TV Content Director on TV Times, What's On TV and TV & Satellite Week
I'm a huge fan of television so I really have found the perfect job, as I've been writing about TV shows, films and interviewing major television, film and sports stars for over 25 years. I'm currently TV Content Director on What's On TV, TV Times, TV and Satellite Week magazines plus Whattowatch.com. I previously worked on Woman and Woman's Own in the 1990s. Outside of work I swim every morning, support Charlton Athletic football club and get nostalgic about TV shows Cagney & Lacey, I Claudius, Dallas and Tenko. I'm totally on top of everything good coming up too.