Emmerdale boss reveals new storyline for Jimmy King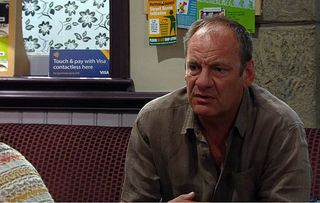 Emmerdale boss Iain MacLeod has teased an upcoming storyline for Jimmy King, which will see the character try to emulate the success of his late brothers and father
Emmerdale boss Iain MacLeod has teased an upcoming storyline for Jimmy King, which will see the character try to emulate the success of his late brothers and father.
The King family arrived in Emmerdale in 2004, but Jimmy's brothers Max (Charlie Kemp), Matthew (Matt Healy) and Carl (Tom Lister) were subsequently killed off – in 2005, 2008 and 2012 respectively - whilst father Tom (Ken Farrington) met his maker in a "whodunit" storyline in 2006.
Revealed Iain: "Jimmy gets mixed up with some new arrivals in a way that makes him very unpopular with the village, and will possibly re-involve him with a kind of precinct that he was once involved with before.
"It occurred to us that Jimmy was part of this very high status family and then they all died, and now in his own mind and secretly in Nicola's mind, he feels like a bit of a loser. We just thought it's interesting to compare him to the more successful dear departed members of his family, and see what impact that has on his psychology.
"I'm being necessarily a bit cryptic, but it's about him trying to get back to what he thinks his father Tom would have wanted."
Get the latest updates, reviews and unmissable series to watch and more!
Thank you for signing up to Whattowatch. You will receive a verification email shortly.
There was a problem. Please refresh the page and try again.