Catching Britain's Killers: The Crimes That Changed Us – BBC2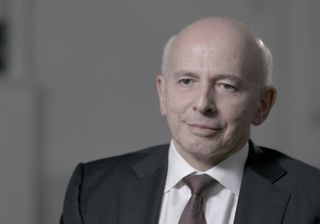 (Image credit: BBC/Wall to Wall Media Ltd)
The last of BBC2's Catching Britain's Killers: The Crimes That Changed Us looks at how a miscarriage of justice led to a new method of police interrogation
It's astounding to think that before the 1984 Police and Criminal Evidence Act, suspects had to rely on the integrity of the police officer in charge of questioning them, as we find out in the last of BBC2's brilliant documentary series Catching Britain's Killers: The Crimes That Changed Us.
The series concludes with the focus on interrogation and the tragic case that led to the transformation of police powers (see TV Guide for full listings).
In 1972, three teenage boys, Colin Lattimore, Ronald Leighton and Ahmet Salih, were arrested for the murder of Maxwell Confait and confessed to the crime – despite one having an alibi and all three later protesting their innocence in court.
It took three-and-a-half years for the boys to be cleared on appeal and, sadly, the real killer of Maxwell has never been brought to justice.
Featured in this documentary are Jonathan Caplan QC (pictured top), who helped overturn the boys' convictions, and Jenny Price, daughter of the later Christopher Price MP, who campaigned to clear the boys' names.
However, their experience did lead to a change in the law, which included the right to a lawyer, a responsible adult when required and the tape recording of all police interviews.
TV Times rating: ****
Get the What to Watch Newsletter
The latest updates, reviews and unmissable series to watch and more!
Freelance writer and editor
Joanne Lowles has been writing about TV since 2002. After graduating from Cardiff University with a Postgraduate Diploma in Magazine Journalism, she worked for All About Soap magazine covering the ups and downs of life on the cobbles, the square and the Dales.
Next came nearly 10 years at TV Times magazine as a writer and then deputy features editor. Here she spent many happy days interviewing the biggest names in entertainment and visiting the sets of some of our most popular shows including Downton Abbey, Call the Midwife and Strictly Come Dancing.
With a love of nature and wildlife she's also interviewed the leading experts in this area including David Attenborough, Chris Packham and Steve Backshall. She's also travelled the world visiting Mongolia, Canada and South Africa to see how the best in the business make the most brilliant natural history documentaries.
Freelance since 2013, she is now is a digital writer and editor for What to Watch, previews the best on the box for TV Times mag each week and loves being constantly surprised, entertained and informed by the amazing TV that she is lucky enough to watch.