Oscar Best Picture winners ranked: all 94 winning movies
Ranking the winners from Wings to CODA.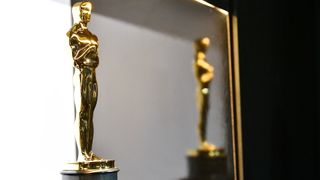 (Image credit: Richard Harbaugh/A.M.P.A.S. via Getty Images)
For nearly 100 years, the Oscars have been handing out a trophy for what the Academy votes to be the Best Picture of the year. To date, we have 94 Best Picture winners, so what better thing to do than to rank our picks for the best of the bunch.
Before we start rattling them off though, a couple of things we have to acknowledge. First off, most of these movies are pretty darn good, so to say this was not an easy list to organize would be putting it mildly. Also, we used an unscientific method to rank them, but we considered historical relevance, cultural impact and, of course, personal preference as well.
We expect few people's rankings would look like ours, but that's the fun of things like these. Anyway, hope you enjoy What to Watch's ranking of the Oscar Best Picture winners to date.
94-91
94. Cavalcade (1933)
All due respect to the work of Noel Coward, whose play Cavalcade is based on, but this early Best Picture winner covering nearly 40 years of two British families, one wealthy, one working class, does not hold up. Especially when you consider that we've gotten things like Downton Abbey that have improved on the concept so much.
93. The Broadway Melody (1929)
The worst thing that I can say about The Broadway Melody, the second movie ever to win Best Picture, is that I can't remember a thing about it. With so many other classical musicals in that era with more iconic moments (be it any of the Astaire/Rogers movies or or 42nd Street's iconic line "you're going out a youngster, but you've got to come back a star"), it's too easy to overlook The Broadway Melody to rank it highly.
92. The Great Ziegfeld (1936)
Speaking of musicals that were iconic, Florenz Ziegfeld was responsible for his share thanks to a number of amazing dance sequences that became his calling card (the Ziegfeld Follies). Unfortunately, the movie about this life wasn't as grand or exciting to watch.
91. Gigi (1958)
Gigi has some classic songs and a lush Parisian look, but the story of a wealthy man's budding romantic relationship with a teenage girl (whether or not she's training to become a courtesan) does not age well.
90-81
90. Gentleman's Agreement (1947)
Hard not to love Gregory Peck, but this story of his journalist character posing as a Jew in order to learn about the discrimination is as blunt as a sledgehammer. It was director Elia Kazan's first Best Picture-winner, his second is going to be much higher on this list.
89. Driving Miss Daisy (1989)
Driving Miss Daisy is fine, but it should never have won in a year where Born on the Fourth of July, Dead Poets Society and Field of Dreams were nominated and, most egregiously, Do the Right Thing was not.
88. Tom Jones (1963)
The Oscars love for British stars and movies really began in the 1960s. Of all of those imports, Tom Jones, where Albert Finney plays the titular Casanova-wannabe, is easily the least memorable.
87. Around the World in 80 Days (1956)
Jules Verne's classic story of Phileas Fogg's trek is fun and silly with a lot of great cameos (Shirley MacLaine, Marlene Dietrich, Frank Sinatra and Buster Keaton, just to name a few), but the story is actually pretty thin beyond that. It was also just redone in 2021 by the BBC with David Tenant.
86. The Greatest Show on Earth (1952)
Apologies to Steven Spielberg, who alluded to the influence The Greatest Show on Earth had on him as a young boy in The Fabelmans, but Cecil B. DeMille's circus epic doesn't do it for us. DeMille classically goes big, but it doesn't pay off as well as many of his other epics. It's also weird to see Jimmy Stewart in full clown makeup.
85. The English Patient (1996)
After watching The English Patient, I found myself relating more to Seinfeld's Elaine, who could not understand why everyone was so in love with this movie. Some strong performances from Ralph Fiennes, Kristin Scott Thomas and Juliette Binoche (who won her own Oscar for her work), but we weren't swooning for The English Patient in the end.
84. Crash (2004)
Crash is one of the most famous "bad" Best Picture winners. The movie is heavy-handed in how it handles many difficult situations around race certainly, but it could have been a lot worse without the strong performances from most of the ensemble.
83. Cimarron (1931)
There's a lot of interesting stuff at the center of Cimarron, telling the story a family who moves to an Oklahoma boom town at the end of the 19th century. This just may be an example where the gap from when it was made until now see it lose some of its luster.
82. Oliver! (1968)
Oliver! has a weird place in Oscar history. It is the only G-rated movie to win Best Picture. The movie itself is a fun musical, but it does stick out like a sore thumb amongst its fellow winners.
81. Out of Africa (1985)
Meryl Streep and Robert Redford. An exotic location. A passionate love affair. Meh. We can understand why the Academy got swept up in Out of Africa, but it struggles to hold up against many of their other picks.
80-71
80. An American in Paris (1951)
Putting An American in Paris so low may be a reaction to the fact that the Academy not only didn't award Gene Kelly's next and almost unquestionably superior musical Singin' in the Rain Best Picture, it wasn't even nominated! Paris has great Kelly dances and George Gershwin music, so it's an enjoyable watch. But Singin' in the Rain it is not.
79. You Can't Take It With You (1938)
Don't feel bad for Frank Capra, he's got another Best Picture winner coming much further down the list. You Can't Take It With You is a charming movie, though it can feel like a sugar rush at times. But it is the first pairing of Capra with Jimmy Stewart, so that forever goes into the plus column.
78. All the King's Men (1949)
Broderick Crawford's performance as a Louisiana politician who rises up the ranks only to see him fall just as spectacularly because of corruption is the strongest thing about All the King's Men. That is its blessing and its curse.
77. The Last Emperor (1987)
Bernardo Bertolucci's Oscar winner is absolutely stunning to look at; in addition to Best Picture, its nine total Oscars included Best cinematography, Best Costume Design and Best Art Direction-Set Direction. While there's a lot to ground to cover in telling the story of China's last emperor before it became a Communist nation, the two hour and 43 minute runtime feels like it.
76. Mrs. Miniver (1942)
Mrs. Miniver features a very good Greer Garson performance and is an impeccably made movie as director William Wyler is accustomed to doing. But when it comes to other movies that detail the impact of World War II, Mrs. Miniver takes a back seat to many.
75. How Green Was My Valley (1941)
John Ford has more Best Director Oscars than anyone else in history, but this is his lone win for Best Picture. A powerful story of a Welsh family at the turn of the century hoping to leave a better life for future generations is fine, but like many movies on this list, is overshadowed by who it beat. In this case, Orson Wells' Citizen Kane.
74. A Man for All Seasons (1966)
Palace intrigue has always made for fascinating movies, and A Man for All Seasons is a good example of that, as Paul Scofield's Sir Thomas Moore (for which he won Best Actor) is fantastic standing up to Henry VIII as he attempts to defy the church and divorce in a movie that is more enthralling to watch than that may sound.
73. Ordinary People (1980)
Ordinary People was the directing debut for Robert Redford, and he led off with an emotional gut punch of a movie about a family broken after the death of their eldest child. It's a good movie that I'd be fine never watching again. Though have to wonder how Donald Sutherland didn't get a nomination for Supporting Actor.
72. American Beauty (1999)
The Academy clearly liked American Beauty quite a lot and it had a pretty good reputation for a few years after that, but its win has definitely diminished (even before the Kevin Spacey allegations). It's still a good watch, but not the landmark movie it was being boasted as early in its run.
71. Million Dollar Baby (2004)
Million Dollar Baby got Morgan Freeman his Oscar, features a great Hilary Swank (earning her second Oscar) and it's one of the final great Clint Eastwood performances. The downer ending certainly impacts where it falls on the list.
70-61
70. Hamlet (1948)
Laurence Olivier directs and gives one of the best on-screen Shakespearian performances in arguably Shakespeare's best play. Olivier would do that a few times throughout his acting career (personally prefer Henry V probably). Hard to think there's been a better straight adaptation of Hamlet on screen.
69. The Shape of Water (2017)
Guillermo del Toro's love letter to The Creature of the Black Lagoon is more than just the movie where Sally Hawkins does it with a fish. It's actually quite a lovely story of outcasts. Still, it seems destined to be one of those movies where you go, "oh yeah, that did win Best Picture."
68. Green Book (2018)
Green Book got hit with a lot of stuff leading up to and after it took home Best Picture. A lot of the criticism of how it depicts the relationship between Tony Lip (Viggo Mortensen) and Dr. Donald Shirley (Mahershala Ali) is fair, but solely in the terms of the movie, the relationship works because of the two great performances by Mortensen and Ali.
67. Gandhi (1982)
One of the most iconic figures of the 20th century gets an epic biopic and an brilliant performance by Ben Kingsley. It can feel a bit stodgy at times though, which can make it feel like all of its 191 minutes.
66. My Fair Lady (1964)
Audrey Hepburn is delightful as Eliza Doolittle, the cockney flower girl molded into a lady of sophistication by Rex Harrison's Henry Higgins. It's one of the great musicals (even if Harrison talk-sings his way through it).
65. Mutiny on the Bounty (1935)
The spiritual duel between Clark Gable's Fletcher Christian and Charles Laughton's Captain Bligh is the highlight of Mutiny on the Bounty, making for a riveting experience at sea despite the lack of sea battles.
64. Slumdog Millionaire (2008)
Danny Boyle's Slumdog Millionaire introduced us to Dev Patel, Frieda Pinto and, with the help of the closing credit dance number, hopefully helped expand their watching to Bollywood and other movies from India. Oh yeah, and it's a good watch too.
63. The French Connection (1971)
An iconic Gene Hackman performance as Jimmy "Popeye" Doyle and a chase sequence on the streets below New York's train system headline the reasons that you should check out The French Connection when you can.
62. The Artist (2011)
Only the second silent movie to win Best Picture, that novelty very likely helped push The Artist over the finish line. But beyond that it is a funny and touching story of a former star seeing his career crumble, with a brilliant performance by Jean Dujardin (and Uggie the dog).
61. Chicago (2002)
Chicago's win for Best Picture helped make the musical a viable option in 21st century Hollywood. So for that, we say thank you to Renée Zellweger, Catherine Zeta Jones, Richard Gere, Queen Latifah, John C. Reilly and Rob Marshall.
60-51
60. From Here to Eternity (1953)
Even if you haven't seen From Here to Eternity, you're probably familiar with its most iconic image — Burt Lancaster and Deborah Kerr kissing on the beach as waves wash over them. That's not the whole movie though, as Montgomery Clift, Frank Sinatra and Donna Reed tell varying stories about US soldiers at Pearl Harbor leading up to the Japanese attack.
59. Platoon (1986)
Oliver Stone's Vietnam epic looks to dive into the duality of men thrust into war, symbolized by the fight between Tom Bergeron and Willem Dafoe's characters over Charlie Sheen's soul. It mostly works, but if we had to pick a Oliver Stone Vietnam movie, we may opt for Born on the Fourth of July over this one.
58. Argo (2012)
Sure, Hollywood congratulating itself in an instance where its glitz and glamour helped save the day as tensions were high in the Cold War may seem pretty cheesy, but Argo is a taut, entertaining thriller. Still curious how Ben Affleck wasn't nominated for Best Director.
57. Nomadland (2020)
Nomadland is a poetic journey of a woman finding herself later in life and on the road. Chloe Zhao beautifully captured this and Frances McDormand once again showed why she's one of our greatest actors today. It was a bonus that the gorgeous backdrops helped us pretend to escape during the first year of the pandemic.
56. A Beautiful Mind (2001)
Russell Crowe didn't pull off the back-to-back Oscar wins here for Best Actor, but he is still great in A Beautiful Mind, as is his supporting group led by Jennifer Connelly. It may have been a mea culpa from the Academy for not picking Ron Howard's Apollo 13 a few years prior, but it's a solid win on its own.
55. Grand Hotel (1932)
Grand Hotel has the fun distinction of being the only Best Picture winner to not receive any other nominations. Surprising that no one from the ensemble could snag a nomination (particularly Greta Garbo), but the movie remains a compelling drama.
54. Forrest Gump (1994)
There definitely is some Forrest Gump fatigue because it has played on TV so much, but even with that it's hard not to watch it for a good 10 to 15 minutes at least if you stumble upon it. The movie just works thanks to Hanks and company (but maybe we should all stop trying to do the Forrest Gump accent; "Lieutenant Dan!")
53. Rain Man (1988)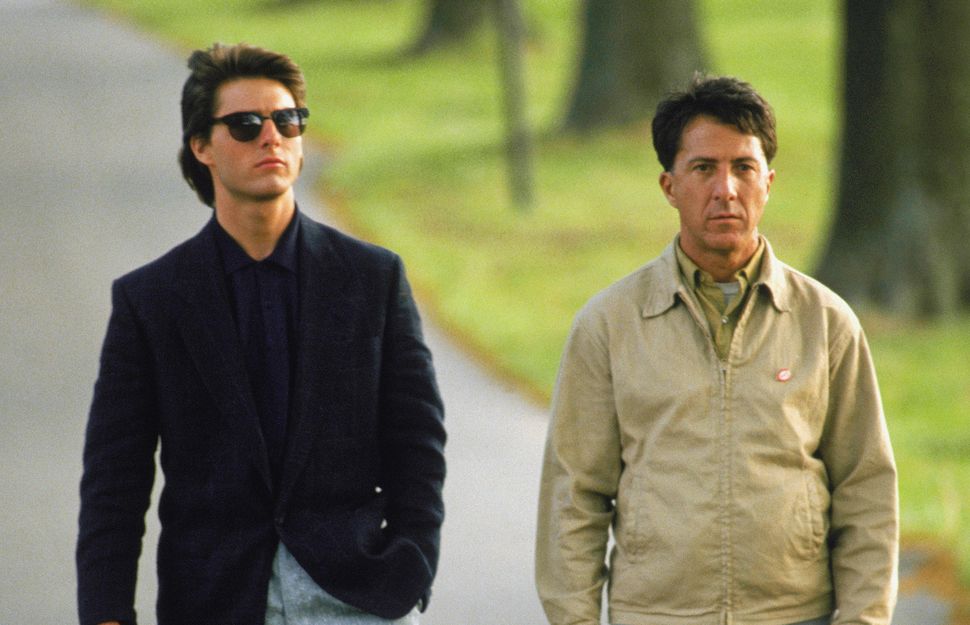 Somewhat like Forrest Gump, people definitely have tried to impersonate Dustin Hoffman's Raymond Babbitt too much. Regardless, Hoffman and Tom Cruise are great together in this story of a man learning to love and care for his autistic brother.
52. Kramer vs Kramer (1979)
Back-to-back emotional Dustin Hoffman movies. This time he plays a dad who has to learn how to care for his son after his wife, played by Meryl Streep, abandons them. If you ever want to see Grade-A acting, watch the restaurant scene between Hoffman and Streep.
51. Braveheart (1995)
Braveheart is by no means historically accurate (the fact they wouldn't have worn kilts is probably the smallest issue), but despite that, the Scottish-set epic hits just about everything you would want it to do in terms of action, scope and even a dash of romance.
50-41
50. Chariots of Fire (1981)
For anyone who has ever gone running on the beach, there's a good chance the Oscar-winning Chariots of Fire score by the late Vangelis played in their head. But Chariots of Fire is a fascinating story of what drives its two central characters, Harold Abrahams and Eric Liddell, as they go for Olympic glory.
49. Going My Way (1944)
Sometimes a movie just hits all the right notes despite a simple, straightforward story. That's the case with Going My Way, which sees two priests, played by Bing Crosby and Barry Fitzgerald, clash at first but soon become good friends. It nearly won the Oscar big five (Picture, Director, Lead Actor, Lead Actress and Screenplay), not qualifying because they didn't have a leading lady. Also have to mention, Fitzgerald is the only person in Oscar history to be nominated for Best Actor and Best Supporting Actor for the same performance (he won for the latter).
48. CODA (2021)
The first (and so far only) movie to be released by a streaming service to win Best Picture, the heartwarming CODA founds its audience, shining a light on the deaf community in a new way, further highlighted by the Oscar win for Troy Kotsur.
47. The Life of Emile Zola (1937)
If a black-and-white biopic of French writer Emile Zola may not strike you as overly compelling, then you clearly haven't seen Paul Muni's performance, which magnificently jolts this movie to life.
46. The Lost Weekend (1945)
A Billy Wilder movie before he made the turn to comedy (think Sunset Blvd., not Some Like It Hot), The Lost Weekend is a gripping portrayal of a man suffering from alcoholism, with a stirring performance from Ray Milland.
45. Birdman (2014)
The mid 2010s belonged to Alejando G. Inarritu at the Oscars, as he won consecutive Best Director prizes, with his first in that stretch, Birdman, also taking home Best Picture. While spectacularly acted (particularly by Michael Keaton), Inarritu is in full control of this wacky, existential movie that was crafted to look like it was done all in one shot.
44. The King's Speech (2010)
This next stretch of movies (44-42) all are looked down upon because of the movies they beat for Best Picture, but we should acknowledge they are pretty darn good on their own right. While perhaps a bit formulaic and not as zeitgeisty as The Social Network, The King's Speech is an uplifting movie that's hard not to enjoy, with a fantastic Colin Firth and supporting turns from Geoffrey Rush and Helena Bonham Carter.
43. Dances With Wolves (1990)
Another time when the Oscar went for the "safe" pick over the edgy movie (in this case Martin Scorsese's Goodfellas), Kevin Costner's epic western Dances With Wolves is still a powerful movie worthy of its praise. Sure it's long, but it effectively shows the beauty that was the untamed west and the tragedy of its loss.
42. Shakespeare in Love (1998)
Besting Steven Spielberg's Saving Private Ryan (though Spielberg won Best Director), this is often cited as an example of the Oscar campaigning of powerful producers swaying a race in a different direction, but Shakespeare in Love is a delightfully fun movie that shouldn't be dismissed.
41. Spotlight (2015)
Spotlight belongs right up there with All the President's Men as one of the greatest movies about the power and importance of journalism in Hollywood history. Though we know how things go, it is riveting to see how these reporters built and told this important story, with big credit to its ensemble and its Oscar-winning screenplay.
40-31
40. Amadeus (1984)
Who knew the life of Mozart and the world of classical music could be so entertaining? OK, Amadeus has been said to stretch the truth of things a good bit, but Milos Forman's drama of the music legend is as big and operatic as the famed composer's work, which makes for a fantastic watch for us.
39. Ben-Hur (1959)
Ben-Hur is tied with two other movies we have yet to mention that won an Oscar-record 11 trophies. William Wyler's biblical epic certainly is grand from top to bottom, highlighted by its chariot race sequence that is an incredible watch to this day. Ben-Hur has been told multiple times (before and after), but this Oscar-winner is still seen as the definitive one.
38. In the Heat of the Night (1967)
What a year 1967 was, but In the Heat of the Night came out on top. Not only is the movie a satisfying mystery with a pair of great central performances from Rod Steiger and Sidney Poitier, it features many stand-up and cheer moments as Poitier's Virgil Tibbs fights back against racism in the southern town where the story is set.
37. Bridge on the River Kwai (1957)
David Lean's World War II epic about a group of British POWs and their strong-willed commander, played by Alec Guinness, at a Japanese camp is a great depiction of the moral quandary of war. The fact that it ends with an incredible sequence of a train crash is just icing on the cake.
36. Gladiator (2000)
Are you not entertained! It's hard not to be by Gladiator, which took the top prize because it is more than just an action film with a bunch of cool fights in the Colosseum. Ridley Scott made a movie that not only had the spectacle of old Hollywood epics (with the advantage of modern technology), but is an engrossing story of one man's quest for revenge so he can find peace.
35. Terms of Endearment (1983)
Another winner that requires plenty of Kleenex, Terms of Endearment is the pinnacle of family movies destined to make you tear up. Shirley MacLaine and Debra Winger each get their moments in this James L. Brooks movie that nearly was another example of the Oscar big five; it won its five Oscars, but Jack Nicholson won for Supporting not Lead Actor.
34. The Sting (1973)
While the tandem of Paul Newman and Robert Redford may be better known for Butch Cassidy and the Sundance Kid, that didn't win Best Picture. But The Sting is no slouch for the pair, as their team of con artists pulling off a major grift is a blast to watch. For younger audiences less familiar with it, think Ocean's 11 but set in the 1920s.
33. Patton (1970)
Patton is almost more famous for star George C. Scott not accepting his much deserved Oscar for Best Actor (he didn't believe in competition among actors). Scott is unquestionable the driving force behind Patton, but it also had a great script from a pre-Godfather Francis Ford Coppola.
32. Unforgiven (1992)
Despite Hollywood's love of the genre, the western doesn't have a great track record with Best Picture. Unforgiven is probably the most traditional western to win the top award, but even that comes by flipping expectations as a perhaps never-better Clint Eastwood plays an assassin and is the defacto hero, while Gene Hackman's sheriff is the movie's primary villain. The switch makes for quite a compelling movie.
31. 12 Years a Slave (2013)
Steven McQueen does not make easy movies to watch and 12 Years a Slave is (accurately) brutal in its depiction of slavery. But all that torment makes the story of Solomon Northup that much more uplifting for his resolve and eventual freedom. Also have to mention Lupita Nyong'o's historically great Hollywood debut in the movie.
30-21
30. All Quiet on the Western Front (1930)
2022's All Quiet on the Western Front may be the better version of this anti-war story, but that does not mean that the original Best Picture-winning version should be overlooked. While not able to show the destruction of war as much, 1930's All Quiet on the Western Front still effectively displays the toll of war on its characters.
29. The Departed (2006)
Martin Scorsese finally got his Oscar glory with The Departed (for Director as well as Picture). Adapted from the Hong Kong movie Internal Affairs, this story of rats inside the police and criminal underworld is as thrilling as anything in Scorsese's filmography, with a shocking ending that still satisfies no matter how many times you watch it.
28. The Sound of Music (1965)
Musicals won four of the Best Picture trophies in the 1960s, and though we have one more ranked ahead of the Sound of Music, the Julie Andrews movie may be the most iconic of the bunch. Just hear a few bars of "My Favorite Things," "Do-Re-Mi" and "I Have Confidence" and try to not start singing along.
27. Rebecca (1940)
Alfred Hitchcock's only Oscar winner (shocking as that is) may not have the same recognition of Psycho, Rear Window, North by Northwest or Vertigo, but it is a gothic treat that once again proves few directors in history could craft a suspenseful tale like Hitchcock.
26. Annie Hall (1977)
Annie Hall remains one the best romantic comedies of all time, as funny as it is heartbreaking. While it can be tough to deal with the Woody Allen equation (that's a separate conversation about separating art from artist), at the very least we have Diane Keaton, who gives perhaps her most iconic performance as the titular Annie.
25. Wings (1927)
Don't sleep on the very first Best Picture winner. Wings is fantastic and quite the impressive feat for the early days of cinema. A World War I story about two fighter pilots who contend for the heart of the same woman. We also must mention that while Wings is regarded as the first Best Picture winner, there was actually a second movie to take home a Best Picture trophy. The masterful Sunrise: A Tale of Two Humans won the first and only Best Picture, Unique and Artistic Production, as that award was removed after the first Academy Awards.
24. Midnight Cowboy (1969)
The only X-rated movie to win Best Picture, by today's standards Midnight Cowboy may not seem as risque, but it is still one of the boldest Best Picture winners in history. Following a young Texan (Jon Voight) who travels to New York to make his fortune as a male prostitute and the native New Yorker who becomes his partner (Dustin Hoffman), at its heart Midnight Cowboy is an incredible story of friendship between these two outsiders.
23. The Hurt Locker (2009)
Every major US war of the 20th century has at least one Best Picture winner, The Hurt Locker does that for the wars in the Middle East. Kathryn Bigelow (the first woman to win Best Director) made a pitch perfect war story, as the bomb defusing team, led by Jeremy Renner, deal with IEDs and the complicated nature of the conflict.
22. The Deer Hunter (1978)
Michael Cimino's Vietnam epic doesn't focus that much on the battlefield, instead The Deer Hunter emphasis the psychological impact of the war on those involved in it. With a masterclass of acting from Robert DeNiro, Meryl Streep, Christopher Walken and more, The Deer Hunter is a gut punch of a movie in the best way possible.
21. No Country for Old Men (2007)
The Coen brothers are probably most loved for their offbeat comedies like Raising Arizona, The Big Lebowski and O Brother, Where Art Thou, but they are just as adept at the bone-chilling thriller, as evidenced by No Country for Old Men, a near perfect thriller with a legendary performance from Javier Bardem as its centerpiece.
20-11
20. Marty (1955)
If you're someone who thinks movies are to long, perhaps you'll enjoy the shortest Best Picture winner of all time (coming in at 90 minutes). Marty is more than that though, it is a beautiful story of the titular character (played by Ernest Borgnine) learning to accept himself and the idea that love is possible for him. It's not what you may typically think of as a Best Picture-winning movie, but it definitely earned it.
19. Gone with the Wind (1939)
The quintessential, sweeping Hollywood epic in the first half of Hollywood's history. Gone with the Wind of course has its problems in its depiction of its Black characters (though Hattie McDaniel's performance as Mammy saw her become the first Black actor to win an Oscar), but its grandeur makes it iconic and something worth watching.
18. All About Eve (1950)
All About Eve shares the record of movies with the most Oscar nominations at 14. While it took home less than half of those, six, it won the big one, Best Picture (i''s haul was impacted since it had five acting nominations, including two each in Actress and Supporting Actress). This story of rivalry in the theater world is compelling, with a crackling script and top-of-her-game Bette Davis.
17. The Godfather Part II (1974)
The Godfather Part II's win for Best Picture is historic as it was the first sequel to ever win the top prize and the only one to do so after its previous movie also had. And it absolutely deserved it, as the continuation of the Corleone saga is another masterwork. But, because we come out for the original in the Godfather vs Godfather Part II debate, this is where we're slotting Part II.
16. The Apartment (1960)
We spoke how Billy Wilder's career can be divided in half between his more dramatic work and his comedic ones, but The Apartment is a near perfect mix of both. Jack Lemmon and Shirley MacLaine are brilliant in this romantic comedy, but it has a touch of sadness as their characters are torn up by their love situations. The movie got its happy ending though, both on screen and with its place in Oscar history.
15. Lawrence of Arabia (1962)
After making a World War II epic, David Lean tackled World War I with Lawrence of Arabia, managing to top himself with the epic story of T.E. Lawrence, brilliantly played by Peter O'Toole in his first ever screen role. As big as the desert and battle sequences in Lawrence of Arabia are, it is as deep and satisfying as a character study of Lawrence, proving Lean and O'Toole as an iconic pairing for this movie.
14. Titanic (1997)
Though it's lost its title as the biggest box office movie of all time, Titanic remains one of the great Best Picture wins. The love story is iconic thanks to Kate Winslet and Leonardo DiCaprio, while Cameron showed his impeccable craftsmanship with the sinking sequence. It has just about everything you could want in a movie and a Best Picture winner.
13. Parasite (2019)
The historical impact of being the first (and thus far only) movie not in English to win Best Picture makes Parasite an iconic winner of Best Picture, but it is also a brilliant thriller and social commentary — funny, dark and twisted — with its central family of trying to con their way into a better life.
12. Schindler's List (1993)
Schindler's List is the kind of movie you may only ever want to watch once, as Spielberg depicts the horrors of the Holocaust but also a hero of it in Oskar Schindler. That being said, it is a must watch for its story but also seeing Spielberg put his talents to use beyond the popcorn flick (not to belittle his classic work in that department). The fact that he had Schindler's List and Jurassic Park in the same year is incredible.
11. Rocky (1976)
Who doesn't love an underdog story? Rocky is perhaps the greatest underdog story ever put to film. Though the franchise grew to six total Rocky movies and then three Creed spinoff movies, the original Rocky is a grounded, inspiring story of giving it your all and defining what winning means to you. Rocky may have lost the fight to Apollo, but the movie is one of the best winners in Oscar history.
10-1
10. Lord of the Rings: Return of the King (2003)
Any one of the Lord of the Rings movies could have (and perhaps should have) won Best Picture, but the Academy finally gave the fantasy epic its due with the Return of the King win, which many view as an acknowledgement of the whole franchise. It is tied with the most Oscar wins of all time at 11 (with Ben-Hur and Titanic) and is arguably the greatest trilogy of all time.
9. Moonlight (2016)
Moonlight's win will forever be associated with the mistake of La La Land being announced as Best Picture due to a gaff with the envelopes, but that in no way should diminish the movie. Moonlight is a masterpiece from Barry Jenkins, a powerful story of love and self acceptance, beautifully told in image, words and performances.
8. West Side Story (1961)
The best movie musical of all time was definitely going to get a slot in the top 10. While it takes its inspiration from Romeo & Juliet, West Side Story has earned legendary status of its own thanks to its music (with lyrics from the late, great Stephen Sondheim), choreography and iconic work in front of and behind the camera. As great as Steven Spielberg's West Side Story was, the original is still the best.
7. On the Waterfront (1954)
Marlon Brando's Terry Malloy could have been a contender, but On the Waterfront is definitely one of the best winners in Oscar history (forgive us, couldn't resist). The on-screen legend of Brando was cemented with his performance, while Kazan nails the riveting story and the social commentary, unlike in his other Best Picture winner, Gentleman's Agreement.
6. The Best Years of Our Lives (1946)
Though it never actually depicts any battles, The Best Years of Our Lives is probably the greatest World War II movie ever made. It instead follows three soldiers as they try to adjust to life back home following the war, struggling both mentally and physically. It is really ahead of its time with its depiction of post-war life for soldiers, though director William Wyler likely helped out a lot with that after he served as part of filmmaking units during the war.
5. One Flew Over the Cuckoo's Nest (1975)
One of three movies to win the Oscar big five (Picture, Director, Actor, Actress and Screenplay) One Flew Over the Cuckoo's Nest is an incredible movie that follows R.P. McMurphy as he does a dangerous dance with the quietly villainous Nurse Ratchet in a mental asylum. One Flew solidified Jack Nicholson as one of the great actors of his (or possibly any) generation, with Louise Fletcher going toe-to-toe with him, all in the service of a movie that celebrates the individual spirit.
4. The Silence of the Lambs (1991)
Not only is The Silence of the Lambs another one of the movies to win the big five Oscars, it is arguably the closest thing to a horror movie that has won Best Picture. Jonathan Demme crafts the perfect thriller, with iconic performances from Jodie Foster and Anthony Hopkins (winning Best Actor with just 16 minutes of screen time). All of this makes it unique and one of the best winners in Academy history.
3. The Godfather (1972)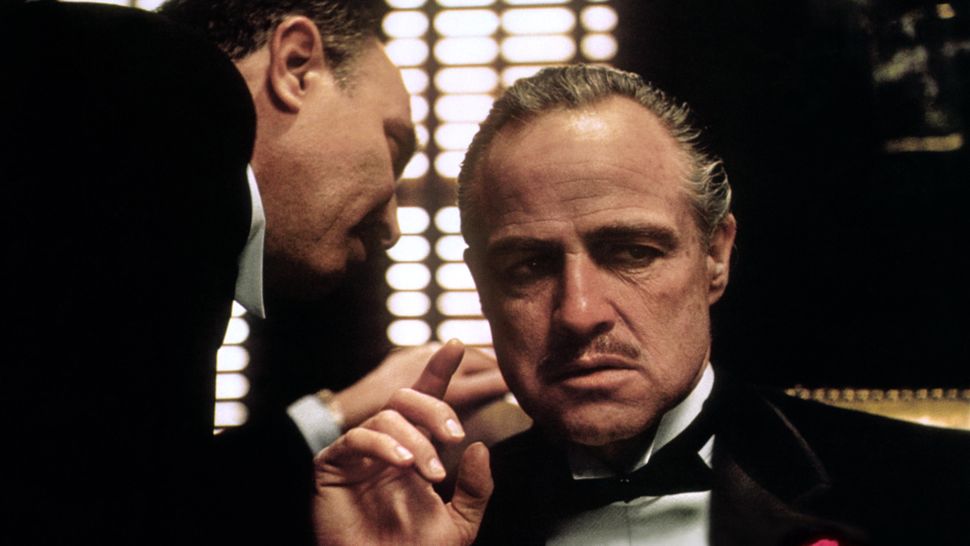 The Godfather's win is less about the number of trophies that it won, because actually it's win total (three) was dwarfed by Cabaret's eight Oscars, but despite that the Academy got it right and gave Best Picture to what is one of the best movies ever made. We can complain a lot that the Oscars don't line up with what actually becomes the most memorable movie from a given year, but in this instance they absolutely did.
2. Casablanca (1943)
Casablanca is a miracle. If you do any research about the movie's production you know from the script to the off-screen relationship between Humphrey Bogart and Ingrid Bergman, the movie could has just as easily been a dud. But Michael Curtiz and all overcame that and created what in this humble writer's opinion is the greatest movie of all time. So why is it number two?
1. It Happened One Night (1934)
Because when we're talking about Oscar Best Picture winners, the top spot should go to the original movie to win the big five, Frank Capra's It Happened One Night. The Clark Gable and Claudette Colbert-led romantic comedy set the blueprint for so much to come after it (it even inspired Bugs Bunny's love of carrots). But plain and simple, it is an incredibly brilliant love story that remains a blast to watch 90 years after it was made.
Get the latest updates, reviews and unmissable series to watch and more!
Michael Balderston is a DC-based entertainment and assistant managing editor for What to Watch, who has previously written about the TV and movies with TV Technology, Awards Circuit and regional publications. Spending most of his time watching new movies at the theater or classics on TCM, some of Michael's favorite movies include Casablanca, Moulin Rouge!, Silence of the Lambs, Children of Men, One Flew Over the Cuckoos Nest and Star Wars. On the TV side he enjoys Peaky Blinders, The Marvelous Mrs. Maisel, Saturday Night Live, Only Murders in the Building and is always up for a Seinfeld rerun. Follow on Letterboxd (opens in new tab).
Thank you for signing up to Whattowatch. You will receive a verification email shortly.
There was a problem. Please refresh the page and try again.