9-1-1 season 6: how to watch, cast and everything we know
The Station 118 crew returned for the second half of season 6 this spring on Fox.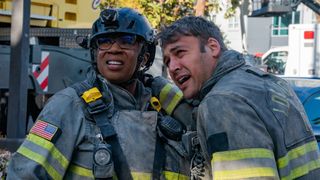 (Image credit: Jack Zeman/ FOX)
Television fans have always loved a good procedural. 9-1-1 is a procedural that follows the lives of Los Angeles firefighters, police officers and 9-1-1 call center operators. The show was developed by American Horror Stories creators Ryan Murphy and Brad Falchuk.
9-1-1 season 6 was greenlit this past May. The series was one of the last shows to be renewed by Fox despite its popularity with fans. The delay in renewing the show came from having to negotiate new contracts with the cast.
The series has been given the green light for season 7, but the big news is that it's leaving Fox and moving to ABC to join their 2023-2024 fall TV lineup. Spinoff 9-1-1: Lone Star will remain on Fox.
Here's what we know about 9-1-1 season 6 including its UK release date...
Next episode of 9-1-1 season 6
The season finale of 9-1-1 season 6 aired Monday, May 15. You can catch up on all of the episodes from season 6 as well as previous seasons on Hulu.
9-1-1 season 6 episode guide
Keep up with all of the 9-1-1 action this season with our handy episode guide!
9-1-1 season 6 episode 1: "Let the Games Begin"
Airdate: September 19, 2022
"When a blimp suffers mechanical failure and its engine catches fire, Athena and the 118 must rescue victims both inside and outside a packed sports stadium; Bobby and Athena drop off May on her first day of college and discuss honeymoon plans."
9-1-1 season 6 episode 2: "Crash & Learn"
Airdate: September 26, 2022
"The 118 race to the rescue when a structure collapses at a convention; Athena's father suffers a stroke; Hen stretches herself too thin with test prep and her new responsibilities at the 118; Maddie tries to help new recruit get his bearings."
9-1-1 season 6 episode 3: "The Devil You Know"
Airdate: October 3, 2022
"While in Florida caring for her ailing father, Athena and Bobby investigate the disappearance of her childhood friend from 45 years ago."
9-1-1 season 6 episode 4: "Animal Instincts"
Airdate: October 10, 1022
"The 118 races to the rescue when a birdwatcher is trapped under a tree; Chimney is in for a wild ride when he tends to a drunken driver; Maddie helps a mother and her young daughter when an abusive father shows up at the their house."
9-1-1 season 6 episode 5: "Home Invasion"
Airdate: October 17, 2022
"Athena investigates when the same house is hit with two home invasion 911 calls within hours of each other; the 118 race to the rescue when a man is trapped in an attic; Hen asks for a second chance with her medical school professor."
9-1-1 season 6 episode 6: "Tomorrow"
Airdate: October 24, 2022
"Hen fears for Karen's life when an explosion rocks her science lab on the day she brings Denny to work with her."
9-1-1 season 6 episode 7: "Cursed"
Airdate: November 7, 2022
"Athena and the 118 race to the rescue when a fading movie star is plagued by a series of near-death experiences."
9-1-1 season 6 episode 8: "What's Your Fantasy?"
Airdate: November 14, 2022
"The 118 race to the rescue to a renaissance faire; an overbearing boss is poisoned; Athena fears for May's life when she encounters a disturbed young man; Uncle Buck babysits young Jee-Yun as Maddie and Chimney begin house-hunting."
9-1-1 season 6 episode 9: "Red Flag"
Airdate: November 28, 2022
"The Santa Ana winds bring in a variety of weirder-than-usual emergencies; a family dog retrieves a severed hand; a young woman sleep-drives into the station; Denny questions Hen and Karen about his biological parents."
9-1-1 season 6 episode 10: "In a Flash"
Airdate: March 6, 2023
"A dry thunderstorm rolls over LA, bringing in a series of lightning strike emergencies for the 118 and leaves a first responder's life hanging in the balance. Athena and May go undercover at the rehab facility to help Bobby with his investigation into his sponsor's mysterious death. Maddie dreads her parents visit to her and Chimney's new and unfinished house, while Chimney gets a surprise of his own from a visiting Albert."
9-1-1 season 6 episode 11: "In Another Life"
Airdate: March 13, 2023
"As Buck's life hangs in the balance, he dreams of a world where he never became a firefighter, for better and worse."
9-1-1 season 6 episode 12: "Recovery"
Airdate: March 20, 2023
"Despite the case being closed, Bobby is determined to prove his Alcoholics Anonymous sponsor was murdered and bring his killer to justice; Buck struggles with his post-traumatic stress."
9-1-1 season 6 episode 13: "Mixed Feelings"
Airdate: April 10, 2023
"The 118 race to the rescues with emergencies at a spin class; in a hair salon and to a husband and wife in a compromising position; Buck discovers new cognitive abilities post lightning strike; Hen and Karen are concerned when they find out Denny has been seeing his biological father behind their backs; Maddie and Chimney enlist Athena and Bobby's help with a suspicious neighbor."
9-1-1 season 6 episode 14: "Performance Anxiety"
Airdate: April 17, 2023
"The 118 race to emergencies at a commercial bakery and a bodybuilding competition; Bobby's annual performance reviews send Chimney to the firefighter academy, where he runs into a familiar face; Eddie's aunt gets involved in his personal life."
9-1-1 season 6 episode 15: "Death and Taxes"
Airdate: April 24, 2023
"A fire breaks out in an accountant's office and a car crashes into a 'living funeral'; Athena is shocked when a suspect dies in her custody minutes after she arrests him; Buck is attracted to a death doula; Maddie and Chimney are audited by the IRS."
9-1-1 season 6 episode 16: "Lost and Found"
Airdate: May 1, 2023
"The 118 race to rescue two roommates desperately trying to find a needle in a haystack at a landfill, and help a woman whose nightmare dream suddenly becomes a painful reality. Athena and Maddie team-up to find a missing boy in a crowded mall; Chimney debates if the time is right to propose to Maddie."
9-1-1 season 6 episode 17: "Love is in the Air"
Airdate: May 8, 2023
"A wedding proposal tragically intersects with a bank robbery; a bride is literally stuck on her way to the altar; Athena talks a victim through her grief; Buck finds a surprise visitor on his doorstep."
9-1-1 season 6 episode 18: "Pay it Forward"
Airdate: May 15, 2023
"A series of freeway car accidents leads to a catastrophic overpass collapse that endangers the lives of civilians and members of the 118."
When is the 9-1-1 season 6 release date?
9-1-1 season 6 premiered on September 19. Once again it returns to its Monday night time slot at 8 pm ET/PT on Fox.
9-1-1 season 6 was released in the UK on Wednesday, April 26 on Disney Plus, which is earlier than expected.
Who is in the 9-1-1 season 6 cast?
As of this writing, these are the cast members set to return for 9-1-1 season 6:
Angela Bassett as Field Sergeant Athena Grant
Peter Krause as Captain Bobby Nash
Oliver Stark as Evan "Buck" Buckley
Aisha Hinds as Hen Wilson
Kenneth Choi as Chimney Han
Jennifer Love Hewitt as Maddie Kendall
Ryan Guzman as Eddie Diaz
Corinne Massiah as May Grant
Marcanthonee Jon Reis as Harry Grant
Gavin McHugh as Christopher Diaz
What is 9-1-1 season 6 about?
We don't have a season 6 synopsis from Fox yet but we do know the whole team was reunited after season 5 drama sent shockwaves through Station 118.
Based on a teaser for the upcoming season, it looks like a blimp crash will put the team to the test this season.
At its heart, 9-1-1 is about relationships. The show focuses on the team of firefighter/paramedics at Station 118, their close relationship with LAPD and the dispatchers who send them on their calls. That's just the tip of the iceberg though because this particular group is tied together professionally and personally. Bobby and Athena's marriage links the firehouse with the police station, while Chimney and Maddie have linked the firehouse and the 9-1-1 call center with their on-again, off-again relationship that has morphed into a very close friendship.
What fans love about 9-1-1 is that the stakes are always incredibly high. From earthquakes to tsunami, the show features some of the most unique and creatively dire situations to ever hit the city of Los Angeles and the people that live there. The over-the-top rescues add to the tension, but it's the close personal relationships that make us want to watch.
Is there a trailer for 9-1-1 season 6?
There's no question that the danger is falling from the skies this season as the newest promo features a blimp having an emergency landing at a crowded stadium, prompting panic from the crowd.
We also see a panicked Athena calling Bobby's name...which is never a good thing....
How to watch 9-1-1 season 6
9-1-1 airs on Fox, which is included with most cable providers.
If you've cut the cord, you can access the channel through live TV providers like FuboTV, Hulu Plus Live TV, Sling TV and YouTube TV. Previous seasons are available to watch on Hulu.
Get the What to Watch Newsletter
The latest updates, reviews and unmissable series to watch and more!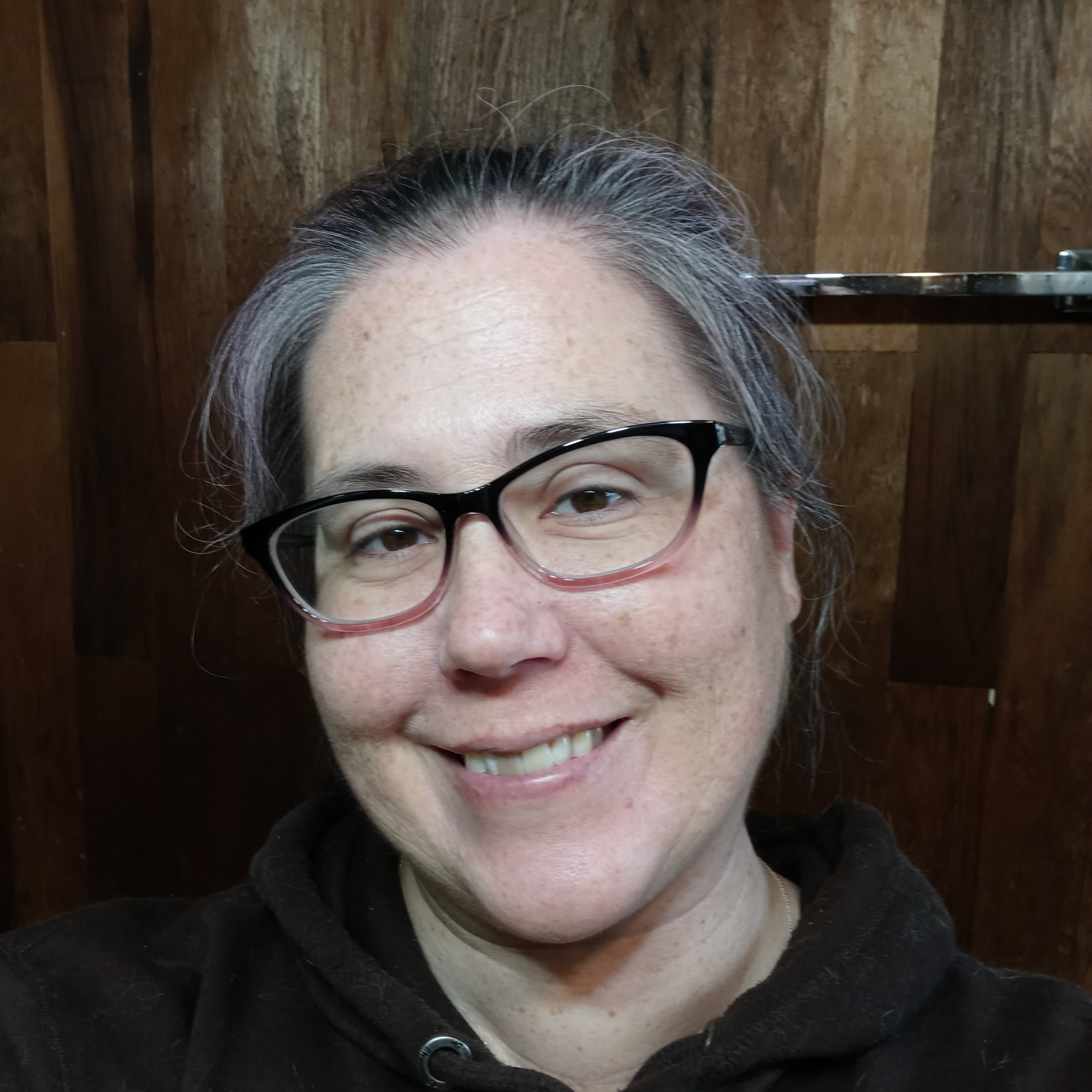 Editorial Content Producer
Sarabeth joined the What to Watch team in May 2022. An avid TV and movie fan, her perennial favorites are The Walking Dead, American Horror Story, true crime documentaries on Netflix and anything from Passionflix. You've Got Mail, Ocean's Eleven and Signs are movies that she can watch all day long. She's also a huge baseball fan, and hockey is a new favorite.
When she's not working, Sarabeth hosts the My Nights Are Booked Podcast and a blog dedicated to books and interviews with authors and actors. She also published her first novel, Once Upon an Interview, in 2022.