'A Discovery of Witches' season 3: release date, cast interviews, plot, and all we know about the third and final series
There's a huge showdown in 'A Discovery of Witches' season 3 as Matthew Goode, Teresa Palmer, Edward Bluemel and Owen Teale reveal...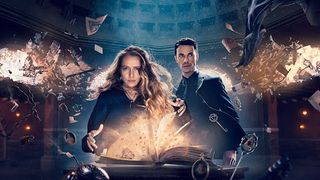 (Image credit: Sky)
In A Discovery Of Witches season 3 the stakes have never been higher for witch Diana Bishop and her vampire husband, Matthew de Clermont, when this final series gets underway. Teresa Palmer and Matthew Goode again play the pair while Jacob Ifan plays Matthew's evil son Benjamin. They are joined by Edward Bluemel as Marcus Whitmore, Adelle Leonce as Phoebe Taylor, Steven Cree as Gallowglass de Clermont, Toby Regbo as Jack Blackfriars, Peter McDonald as Baldwin de Clermont, Alex Kingston as Sarah Bishop and Owen Teale as Peter Knox.
You can enjoy the series from early January, so here's all we can tell you about A Discovery Witches season 3. Plus actors Teresa Palmer and Matthew Goode give us their take on this thrilling third and final season...
'A Discovery Of Witches' season 3 release date
A Discovery Of Witches season 3 launches in the UK on Sky Box Sets and NOW from Friday Jan. 7 2022, also airing weekly on Sky Max and Sky Showcase from Friday 7 Jan at 9pm. A Discovery of Witches series 3 will launch in the US on Sundance Now, Shudder and AMC Plus on Saturday Jan. 8 2022 with episodes running weekly.
Is there 'A Discovery Of Witches' season 3 trailer?
A trailer for A Discovery Of Witches season 3 has been released by Sky. Take a look at all the tense supernatural action below.
'A Discovery Of Witches' season 3 plot — Matthew Goode and Teresa Palmer reveal all
In A Discovery Of Witches season 3, star-crossed lovers vampire Matthew de Clermont and witch Diana Bishop, who's now pregnant with twins, return to the present day after hiding out in Elizabethan London during season 2. They immediately face tragedy, however, when Diana's beloved Aunt Em is killed by evil witch leader Peter Knox.
Determined to avenge Em's death, Diana knows she must turn her power into a destructive purpose, something she's previously resisted. With enemies joining forces, it's also a race against time to find the Book of Life and overthrow the all-powerful Congregation, so that she and Matthew can raise their new family in peace.
"We're wrapping up the trilogy, so there is a lot that my character navigates this series,' says Teresa Palmer who plays Diana. 'You see her move through grief, celebration, excitement and joy, and there's also a lot of danger!"
However, the danger that Diana and Matthew don't reckon on is the return of Matthew's evil, long-lost vampire son Benjamin (Jacob Ifan), who turns out to be their biggest threat of all. Vengeful Benjamin has been lying in wait, but is finally ready to gather his Congregation allies and put his long-held plot to destroy Matthew and Diana into action.
"Benjamin is part of Matthew's dark past," reveals Matthew Goode who plays vampire Matthew Clermont. "'Benjamin is someone who Matthew sired centuries and centuries ago. He wants revenge because Matthew threw him out of the family and Iet him suffer for hundreds of years. This series is the crux of the story, so there's an awful lot that happens!"
Teresa Palmer adds: "Benjamin poses a real threat to everyone,' adds Palmer. 'He's dark and cunning and shows no empathy. He tortures women, he's on a really dark path, and he has to be stopped."'
Teresa Palmer on playing Diana Bishop as a mum in 'A Discovery of Witches'
Teresa Palmer says she'll have fond memories of playing Diana, especially the scenes this season when she gives birth to the couple's twins, Phillip and Rebecca, who are part witch, part vampire.
"The twins arrive in the middle of all this pandemonium. So, unlike normal parents whose focus gets to be solely on their new babies, Diana and Matthew are also dealing with these really high stakes," she explains.
"One of the most exciting parts of season three is that we get to see Diana and Matthew as parents. As a mother myself I was really excited to delve into this world. There's just a real humanity to becoming parents for the first time – it's messy and vulnerable."
Matthew Goode on how the back story plays out in 'A Discovery of Witches' season 3 especially with 'blood rage'
Matthew Goode says: "Back in the 18th century, Marcus Whitmore (Edward Bluemel, see chat below) went completely mad and he sort of created a new family in New Orleans, all of whom would have been infected with blood-rage or would have been the carriers. And so when Matthew found out what was going on, he went over there and killed an awful lot of them. And it's something that has haunted him and it is something that he has lived with every day of his life. There's a scene where he goes and sees the head vampire in New Orleans called Ransome, and there's a bit of a showdown and he's told by Ransome that if he doesn't remember every single one of the victims, they'll kill him. True to his word, he is able to. So, it's quite nice that he's able to, it's been a heavy weight upon Matthew. Therefore we create a scion which is what's necessary to try and take on the Congregation. I have a funny history to New Orleans which actually involves my father, we filmed there once and had quite a lot of fun.?
"Blood-rage is a disease of the blood where once it's been contracted you cannot control your emotions and you sort of become a highly volatile murderer. It's something that Philippe used against Matthew, and he would rile him up and that's why Matthew became the family assassin. Matthew is quite a skilled warrior anyway, but in that state there's almost nothing that he wouldn't be able to do or no one he wouldn't be able to kill. So yes, you lose control of yourself as a vampire which makes you very dangerous."
Edward Bluemel on playing Marcus Whitmore in 'A Discovery of Witches' Season 3
At the beginning of A Discovery of Witches Season 3, Marcus Whitmore is still reeling from the discovery that blood-rage is in his genes, and that Matthew concealed it from him. Marcus feels heartbroken and betrayed by him keeping this terrible secret, and Matthew's pride prevents him from reaching out to make peace. Marcus discovers that his children were slaughtered at the hands of Matthew in New Orleans in order to contain an outbreak of blood-rage. Marcus has long felt that he was responsible for the deaths of his children - but in truth it wasn't his fault. Marcus' hurt only grows when Jack Blackfriars appears, and he is confronted with the boy Matthew adopted in the 16th Century – now fully afflicted with blood-rage. It pains Marcus to see Matthew being caring and forgiving with Jack when he refused to extend the same care to Marcus' children.
Marcus' journey across series 3 is one of continuing the journey he began in series 2; of stepping out of his father's shadow and becoming his own man. He challenges his father to step up and make amends for New Orleans, and to accept Jack into the family even though it is a reminder of how his own children were given no such leniency. At the same time, he must reveal the full extent of what it means to be a de Clermont to his mate, Phoebe. Marcus is in love, but unsure that he can give himself wholly to Phoebe, knowing that for her it will be an eternal commitment.
Edward Bluemel says: "Audiences are going to look forward to seeing the two story lines from series 2 that were set hundreds of years apart come back together and we get to see characters interact that we haven't seen interact for a whole series. We get a plethora of new characters introduced, all super interesting and complicated and I think seeing all.
"I think Marcus has developed hugely since series 1 when he was quite immature. He didn't really feel the weight of responsibility on his shoulders and had a bit of a cavalier attitude to what it meant to be a vampire and what it meant to be part of the de Clermont family. In series 2 we saw him slowly realise the size of the task that he's been given as Grand Master of the Knights of Lazarus. Because of that he grew and he met Phoebe, who also helped him grow and become more mature. In series 3 we're going to see him put that all into practice.
"Matthew and Diana in series 3 encounter some huge challenges in the fact that they've returned from the Elizabethan period and they have twins. These babies are like nothing that has been seen for hundreds of years in the creature world because they are babies born of a vampire and a witch. So obviously this gets the attention of everybody in the world, good and bad. And there are people, part of the Congregation, who definitely disapprove of this and they want to get their hands on the babies. So it's really important for Marcus to use the power that he now has and use his connections in the Knights of Lazarus, people like Fernando and Hamish, to give these babies the best protection they can get. So they can have the best possible life. Because they are hugely important to the future of these creatures."
Owen Teale on playing Peter Knox in 'A Discovery of Witches' Season 3
Owen Teale, who plays leader of the witches Peter Knox, says: "Coming back to such a wonderful, big operation to feel part of it has never been sweeter than now with everything else that is going on. You sort of relish every opportunity that you get. Cherish the moments that you can impinge on the storyline and meet up with old friends. Teresa and Matthew and especially Malin, we started together on this with her as Satu the Finnish witch that he recruits. He goes out to get her. Yeah, it takes me back. It's lovely it's a bit different this time. We're not all in the hotel together. There's a bit of separation. But I'll take that any day to be working and to be creative at this incredible time. The big thing about series 3 is the resolution. The stories have been set out, the themes were there from the very start. They've explored those themes, taking their characters through time and extraordinary worlds that they're able to show from such a fascinating premise. And then it has to come round, it has to come full circle and series 3 will provide that very, very definitely and I think it will satisfy the need to see the resolution of a wonderful storyline.
"Series 2 lef my character in a tricky position. He has been responsible for another death, in trying to get the Book of Life, the Book that will give the power back to the witches, give them parity if not the upper hand a little. Peter Knox firmly believes that vampires were created by witches; they were early spells. And if they can find those early spells, maybe they could uncreate them and save the world from a big problem that it has. That's the way he sees it. At the end of series 2, Peter Knox is in pursuit of the truth of what is going on at Sept-Tours, and the thing that really is anathema to Peter Knox is the mingling of species. So when he learns that at Sept-Tours there are all creatures imaginable co-existing, intermingling and in fact breeding, it sends him into a madness. He's a functioning psychopath at that point. But when he arrives and Rebecca Bishop has been brought back into reality, it's too much for him. Emily loses her life and he is banished from the chamber for that act of going too far. He becomes a very powerful rogue element."
Get the What to Watch Newsletter
The latest updates, reviews and unmissable series to watch and more!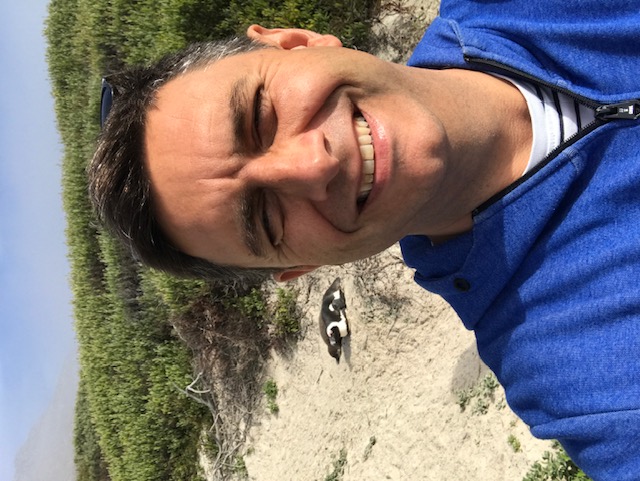 TV Content Director on TV Times, What's On TV and TV & Satellite Week
I'm a huge fan of television so I really have found the perfect job, as I've been writing about TV shows, films and interviewing major television, film and sports stars for over 25 years. I'm currently TV Content Director on What's On TV, TV Times, TV and Satellite Week magazines plus Whattowatch.com. I previously worked on Woman and Woman's Own in the 1990s. Outside of work I swim every morning, support Charlton Athletic football club and get nostalgic about TV shows Cagney & Lacey, I Claudius, Dallas and Tenko. I'm totally on top of everything good coming up too.