American Ninja Warrior season 15: release date, course updates and everything we know
The new season of ANW will have a new twist for competitors.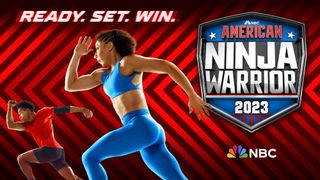 (Image credit: NBCUniversal)
Summer is here and it's time for another round of elite athletes competing on the world's toughest courses to see who can win the American Ninja Warrior season 15 crown.
In American Ninja Warrior season 14 some of the show's youngest competitors joined seasoned veterans as they showed off their incredible athletic skills. In season 15, the stakes are even higher as warriors race on side-by-side courses, going head-to-head against their competition in a whole new way.
While competitors always raced against the timer, now they'll have to face challenging new courses knowing their rivals are alongside them.
Here's everything we know about American Ninja Warrior season 15.
American Ninja Warrior season 15 release date
American Ninja Warrior season 15 premieres on Monday, June 5, at 8 pm ET/PT on NBC. The two-hour episodes will be available to stream the following day on Peacock. This season we're looking forward to seeing who will rise to the top with the new format and a fantastic mix of new and veteran contestants.
At this point, there's no indication of when the show will be available for UK viewers but when we get more information we'll have it right here.
American Ninja Warrior season 15 plot
Here's the official synopsis of American Ninja Warrior season 15 from NBC:
"Season 15 of American Ninja Warrior returns with the most elite athletes in the country competing on the world's most difficult obstacle courses. Hosts Matt Iseman and Akbar Gbajabiamila, along with co-host Zuri Hall, are back to call the action as the ninjas make their way through the qualifying and semifinal rounds in Los Angeles before moving to the national finals in Las Vegas. With the biggest changes in show history, Season 15 will challenge the ninjas to race side-by-side and head-to-head across a high-stakes course with a spot in the national finals on the line. Additionally, the Mega Wall is even taller than before at 18½ feet and, for the first time ever, ninjas will need to complete all six obstacles in a designated time in order to earn a shot at the $10,000 prize. Also at stake is a top prize of $1 million for the fastest ninja who can conquer all four stages at the national finals."
American Ninja Warrior season 15 hosts
Comedian Matt Iseman (Clean House) and former pro-football player Akbar Gbajabiamila (Access Hollywood) return for another thrilling season, along with co-host Zuri Hall.
Iseman has been with the series for 14 seasons and Gbajabiamila is entering his eleventh season. Season 15 marks Hall's fifth year with the show.
American Ninja Warrior season 15 trailer
The trailer for American Ninja Warrior season 15 reveals a look at how the competition will be turned up to maximum this season with a side-by-side course with bolder obstacles. Take a look:
How to watch American Ninja Warrior season 15
American Ninja Warrior season 15 airs on NBC, with new episodes available to stream the following day on Peacock. All of the previous seasons are available on Peacock. If you've cut the cord, you can also watch NBC live through streaming services like Hulu with Live TV, Sling TV, YouTube TV and FuboTV.
If you want to watch shows the day after they air you'll have to subscribe to Peacock. Peacock can be accessed through a smartphone or computer, or you can watch it on TV. Some cable providers offer Peacock for free as part of their cable bundle. You can also watch Peacock through platforms such as Fire TV, Apple TV Plus and Roku.
Get the What to Watch Newsletter
The latest updates, reviews and unmissable series to watch and more!
Editorial Content Producer
Sarabeth joined the Watch to Watch team in May 2022. An avid TV and movie fan, her perennial favorites are The Walking Dead, American Horror Story, true crime documentaries on Netflix and anything from Passionflix. You've Got Mail, Ocean's Eleven and Signs are movies that she can watch all day long. She's also a huge baseball fan, and hockey is a new favorite.
When she's not working, Sarabeth hosts the My Nights Are Booked Podcast and a blog dedicated to books and interviews with authors and actors. She also published her first novel, Once Upon an Interview, in 2022.