Best movies on IMDb TV
Check out these movies for free on IMDb TV.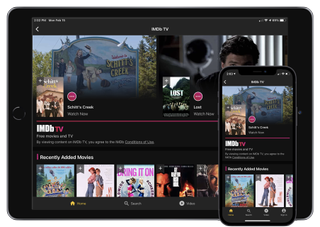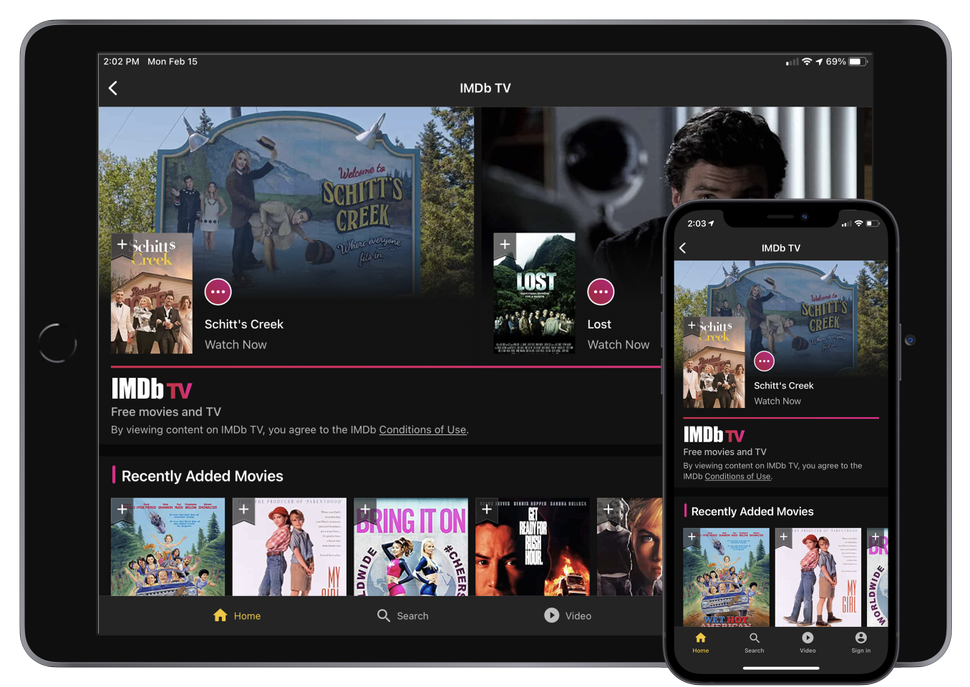 (Image credit: IMDB TV)
IMDb is one of the best movie resources the internet has to offer, but it can also be a place to watch some of your favorite movies on IMDb TV, a free (with ads) streaming service.
Ad-supported (AVOD) platforms like IMDb TV are becoming more and more popular in the ever-growing streaming marketplace, offering some big name movies and TV shows without having to sign up for another monthly subscription plan.
Take a look at some of the best movies on IMDb TV right now.
500 Days of Summer (2009)
The narrator tells us that 500 Days of Summer is not a love story right off the bat, but damn it if audiences didn't fall in love with the movie when it first came out.
Joseph Gordon Levitt stars as a hopeless romantic who meets Zooey Deschanel's Summer, a girl who doesn't believe in true love. Told out of order, the film chronicles their relationship and its ultimate failure.
Director Marc Webb, with a script from Scott Neustadter and Michael H. Weber, infused the film with fun and unique sequences that make 500 Days of Summer a joy to watch even though we know the central couple doesn't live happily ever after.
Apollo 13 (1995)
Sometimes mankind's greatest achievements can come from failure. This is a crux of Apollo 13, the based-on-a-true-story film about the NASA mission that saw the spaceship suffer internal damage and how everyone worked to bring the astronauts safely home.
Ron Howard directed the film, with Tom Hanks, Bill Paxton, Kevin Bacon, Gary Sinsie, Ed Harris and Kathleen Quinlan starring.
The film is best known for the iconic line "Houston, we have a problem" (which actually is not what Jim Lovell said), but the film is impeccably made — recreating the spacecrafts and simulating weightlessness to incredible effect — and an engaging retelling of the events.
Butch Cassidy and the Sundance Kid (1969)
Ride along with Paul Newman and Robert Redford as two of the most notorious outlaws from the Wild West, Butch Cassidy and the Sundance Kid.
The action-adventure dramedy picks up with Butch and Sundance toward the end of their career, on the run from a posse after a train robbery goes wrong. They escape to Bolivia only to find that danger isn't gone once they trade the West for South America.
Butch Cassidy and the Sundance Kid is a beloved film from what is dubbed the Silver Age of Hollywood (the late 1960s through the 1970s). In addition to Newman and Redford, Katherine Ross stars in this George Roy Hill film.
Captain Phillips (2013)
Based on the true story of a ship hijacking of a cargo ship by Somali pirates, director Paul Greengrass brings the kind of intense, intimate action that he showcased in the Bourne Supremacy and Bourn Ultimatum to Captain Phillips.
Just as intense as the filmmaking from Greengrass are the two performances at the heart of the film, Tom Hanks as Captain Richard Phillips and Barkhad Abdi (in his debut performance) as the leader of the pirates.
The Deer Hunter (1978)
The Deer Hunter is the Best Picture-winning Vietnam war drama from Michael Cimino and starring Robert DeNiro, Christopher Walken, Meryl Streep and John Cazale (in what would be his final film).
Probably best known for the Russian roulette scene that takes place in the Vietnam prisoner of war camp, The Deer Hunter pushes beyond that scene by portraying a tight knit group of friends and community and the deep, but silent wounds that the war created amongst them.
Everyone involved was on their A-game, though Walken walked away with an Oscar, while DeNiro and Streep were nominated (her first among her record-setting number).
Ghostbusters (1984)
When you want a seminal piece of '80s comedy featuring Bill Murray at his peak and an equally as funny ensemble of Dan Aykroyd, Harold Ramis, Sigourney Weaver, Ernie Hudson and Rick Moranis, you know who you're gonna call.
Ghostbusters is considered one of the all-time great comedies. While there have been attempts to recreate the magic in sequels and reboots (we'll have another attempt later this year with Ghostbusters: Afterlife), it has been nearly impossible to top the original.
Strap on the proton packs and enjoy the ride with Ghostbusters.
His Girl Friday (1940)
If anybody suffers from an inability to watch a movie just because it's in black and white, His Girl Friday may be the cure for that. A classic from Howard Hawks with Cary Grant and Rosalind Russell in peak comedic form, this mile-a-minute comedy still has legs after all these years.
Grant stars as a newspaper editor who schemes to keep his ace-reporter, and ex-wife (Russell), from remarrying and leaving the paper.
It's not as easy to find some classic movies like His Girl Friday on streaming, so best to jump on the chance when you've got it.
How to Train Your Dragon (2010)
Take off with How to Train Your Dragon, the original animated film that spawned a new franchise for Dreamworks that gives some of the best Pixar films a run for their money.
Following a young, scrawny Viking named Hiccup, he begins to question the hunting of dragons by his village after bonding with one of the creatures.
Gorgeous animation and a thrilling score are highlights of How to Train Your Dragon, along with the voice cast of Jay Baruchel, Gerard Butler, America Ferrera, Craig Ferguson, Christopher Mintz-Plasse, Jonah Hill, Kristen Wiig and more.
How to Train Your Dragon spawned two sequels, but its the original the remains the cream of the crop.
In Bruges (2008)
Colin Farrell and Brendan Gleeson star as two hitman sent to Bruges, Belgium, to hide out and await instructions from their boss after a botched job in this dark comedy from Martin McDonagh.
After some flops in the mid 2000s, Farrell proved his movie star quality once again with a hilarious turn as the guilt-stricken hitman Ray, while Ralph Fiennes also shows up for a profanity-laced turn as his boss.
In Bruges was the breakout film of McDonagh, and it's still his best movie for my money.
Paris, Je T'aime (2006)
Films from Joel & Ethan Coen, Wes Craven, Olivier Assayas, Alfonso Cuaron, Gus Van Sant and Alexander Payne would make for a pretty fun movie marathon. But in Paris, Je T'Aime, you get all of those directors plus other international filmmakers in a single two-hour movie.
Paris, Je T'aime is a compilation of short films all set in Paris and playing in different genres. In addition to the list of directors, the cast includes the likes of Juliette Binoche, Steve Buscemi, Willem Dafoe, Maggie Gyllenhaal, Bob Hoskins, Olga Kurylenko, Margo Martindale, Nick Nolte, Natalie Portman, Gena Rowlands, Catalina Sandino Moreno and Elijah Wood.
This format has been repeated a few more times with films like New York, I Love You, Rio, I Love You and Berlin, I Love You.
Sense and Sensibility (1995)
Jane Austen and her work has been adapted numerous times on both the big and small screen. For her Sense and Sensibility, the definitive version may very well be the 1995 film written and starring Emma Thompson with direction from Ang Lee.
The story follows the two elder Dashwood sisters (Thompson and a young Kate Winslet) as they take different paths toward finding love. Thompson won her second Oscar for writing the adaptation, while both she and Winslet were nominated for their acting.
Also in the cast is Alan Rickman, Hugh Grant, Tom Wilkinson, Gemma Jones, Imelda Staunton and Hugh Laurie.
Spotlight (2015)
When Spotlight won Best Picture for 2015, it was a bit of a surprise over Leonardo DiCaprio and Alejandro Gonzalez Inarritu's The Revenant. But it is absolutely a deserving winner and is right up there with All the President's Men as one of the best movies about journalism put to screen.
Spotlight is a telling of the Boston Globe reporters who uncovered the Catholic church's child molestation scandal. Michael Keaton, Mark Ruffalo, Rachel McAdams and Brian D'Arcy James play the team of reporters, while Stanley Tucci, John Slattery and Liev Schreiber also star.
If you don't think a story about journalism can be as tense and riveting as other films, then you should absolutely give Spotlight a try to see how they can.
Submarine (2010)
Quirky British indie film is a pretty well-established genre at this point. Richard Ayoade's entry into it, Submarine, is one that is definitely worth checking out.
Following teenager Oliver Tate, Submarine has Oliver striving toward two objective's, being a perfect boyfriend to his new girlfriend Joanna, and preventing anything from happening between his mother and an ex-lover who's moved into the neighborhood.
Craig Roberts stars as Oliver, with Sally Hawkins, Paddy Considine, Noah Taylor and Yasmin Paige in support. There's also a young Gemma Chan in the film if you can spot her.
What's Love Got to Do With It (1993)
Legendary musician Tiny Turner got the biopic treatment with the film What's Love Got to Do With It, which saw Angela Bassett play Turner and Laurence Fishburne star as Ike Turner. The film was directed by Brian Gibson.
What's Love Got to Do With It tracks Turner's rise to stardom and how she eventually was able to break free from the abusive relationship she had with Ike. This really makes it a film that relies heavily on the performances of the leads, and Bassett and Fishburne delivered, each earning Oscar nominations for their work.
The Wolf of Wall Street (2013)
Martin Scorsese is one of film's masters, and though he is approaching 80 years old, he hasn't lost his touch. The Wolf of Wall Street is one of his more recent examples, a fast-paced, excessive exploration of the true life of stock-broker Jordan Belfort, who scammed his way to riches before it all came crashing down.
Leonardo DiCaprio stars as Belfort and gives an incredible performance (the best of his career, in my opinion). While you see all the horrible things he does, DiCaprio is so charismatic it's a little hard to root against Belfort, a tightrope the film walks all the way through.
The Wolf of Wall Street also starred Jonah Hill, Matthew McConaughey, Kyle Chandler, Rob Reiner, Jon Bernthal, Cristin Milioti, Joanna Lumley, Jean Dujardin and introduced many film fans to Margot Robbie.
Michael Balderston is a D.C.-based entertainment writer and content producer for What to Watch. He previously has written for TV Technology and Awards Circuit.
Get the latest updates, reviews and unmissable series to watch and more!
Thank you for signing up to Whattowatch. You will receive a verification email shortly.
There was a problem. Please refresh the page and try again.