The Light In The Hall, aka Y Golau — release date, cast interviews, plot, trailer, episode guide and all about the Welsh thriller by the team behind Keeping Faith
The Light In The Hall, aka Y Golau, is a Welsh thriller on Channel 4, S4C, BBCiPlayer and Sundance Now with Joanna Scanlan, Iwan Rheon and Alexandra Roach starring.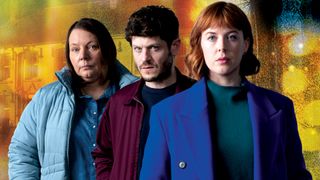 (Image credit: BBC/S4C)
The Light In The Hall, also called Y Golau for its Welsh-language version, is a murder thriller that's filmed in both English and Welsh for Channel 4, S4C, BBCiPlayer and Sundance Now. Starring Alexandra Roach, Iwan Rheon and Joanna Scanlan, the six-part thriller tells the story of journalist Cat Donato (Alexandra Roach) who is determined to uncover the truth behind who killed her former friend Ela Roberts when they were teenagers. Meanwhile Ela's mother Sharon (Joanna Scanlan) is also still searching for answers about what happened that day.
The thriller, based in rural Carmarthenshire, is written by Regina Moriarty (Murdered By My Boyfriend) and directed by Keeping Faith's Andy Newbery and Chris Foster (Hidden).
So buckle up and enjoy! Here's everything to know so far about six-part thriller The Light In The Hall, aka Y Golau...
The Light In The Hall, aka Y Golau, release date
The Light In The Hall is a six-part thriller launching on Channel 4 on Wednesday January 4 2023 at 9pm with the following episode on Thursday January 5. All episodes will become available on streaming service All4. The Welsh language version (with English subtitles) of the drama called Y Golau was previously shown on S4C and BBCiPlayer from Sunday May 15 2022. The thriller is available on Sundance Now (subscribe below) in the US.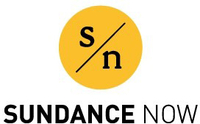 (opens in new tab)
Sundance Now runs $6.99 a month, or $59.99 a year. It's available as a standalone subscription, as well as through other services such as Amazon Prime Video Channels (opens in new tab), YouTube TV, Sling TV (opens in new tab) and Roku.
Is there a trailer for The Light In The Hall, aka Y Golau?
Yes a trailer has been released by S4C for Y Golau, aka The Light In The Hall, so take a look below...
The Light In The Hall, aka Y Golau plot
The Light In The Hall follows journalist Cat who came from the same town as murdered teen Ela Roberts. Cat has always been obsessed by Ela's murder, not least because the pair had been friends before Ela was ostracised from the group over a silly teenage squabble. Joe Pritchard (Iwan Rheon), a quiet, unassuming gardener was jailed after confessing to Ela's murder when the police found her DNA in his caravan. But now he's due for parole, despite the fact that he won't reveal why he killed the teen and what he did with her body. Meanwhile, Ela's grieving mum Sharon is still searching for resolution and Joe's possible return to the community gives both her and Cat the opportunity to finally uncover what really happened. But first both women must confront the past and acknowledge the part they both played in Ela's death.
The Light In The Hall, aka Y Golau cast — Alexandra Roach on playing Cat Donato
Alexandra Roach plays Cat, a journalist who wants to write the truth about what happened to her childhood friend.
Alexandra says: "Cat's such and independent and interesting character," Alexandra explains. "She was Ela's best friend in school, but fast forward to now and she's a journalist in Cardiff.
"When we first meet Cat Donato she's been thinking about something that happened to her 15 years ago in Llanemlyn, a town in West Wales where she grew up and where her her best friend Ela went missing. Nobody knows what happened to her and they never found her body. And it's always been at the back of her mind. Her parents took her away from Llanemlyn when she was 15 to give her a fresh start away from all of that trauma. So she decides in Episode 1 that this is the story that she needs to investigate. She needs to find out what happened to Ela. We see her travel back to Llanemlyn and dive into the story and try to come to terms with what happened and to try to find out the truth.
"I was drawn to The Light In The Hall as it's a story of a woman coming home. I've felt the pull back to Wales ever since I left for college. It feels really special especially as it's set in the area that I grew up. I'm so excited to bring this story and Cat Donato to screens— and to showcase Sir Gaerfyrddin (Carmarthenshire) to the world."
Alexandra was a child star, appearing in the Welsh soap Pobol Y Cwm, but UK and American viewers will probably know her for her role as Rhian in Killing Eve and for playing the young Margaret Thatcher in the Meryl Streep movie The Iron Lady. She's also starred in Death In Paradise, the miniseries Sticks and Stones and Hold The Sunset with Alison Steadman, John Cleese and Jason Watkins. Between 2015 and 2018 she played DS Joy Freers in the police drama No Offence alongside Joanna Scanlan. Alexandra has also had roles in Being Human, New Tricks, Inside No.9, Viewpoint and Sanditon.
Interview: Joanna Scanlan on playing Sharon Roberts in The Light In The Hall, aka Y Golau
Joanna is playing Ela's grieving mum Sharon in Y Golau / The Light In The Hall.
Joanna told us: "Sharon is an ordinary woman who has had extraordinary things happen to her. She's seething with incandescent rage and so far she's kept a lid on those feelings. But she soon gets to the point where she begins to take a level of action that's really beyond her, that's borderline illegal. She's been campaigning for years to try to force Pritchard to tell her where he put Ela's body, but she becomes fueled by this need to find out where her daughter is."
'I very much feel this is Alexandra's show,' says a very modest Scanlan about her co-star and character. 'She's a sublime actress, I adore her and it's been fantastic to be able to work with her again – I didn't think we'd have that opportunity after No Offence was cancelled. Even though we play very different characters this time, in many ways I feel there's a sort of shorthand between us in terms of creative dynamic."
However, Joanna admits that the biggest challenge of the series was learning Welsh. Although she grew up in north Wales and even took a Welsh language course many years ago, she says having to learn the language fluently to play Sharon was nothing short of terrifying. "It felt extremely frightening,' she says. 'My main helper was my 19-year-old niece, Robin, who's a Welsh language speaker. She spent months drilling me and telling me to get a grip when I got my pronunciations all wrong! But Welsh is the most beautiful language – even when someone says 'I love you' in Welsh, it sounds so romantic and seductive. So getting to act in Welsh has been a real privilege."
Joanna is currently starring as Ma Larkin in the new series The Larkins. She first found fame as Lady Crawley in the TV miniseries Vanity Fair and played Sue Hodge in the 2006 film Notes on a Scandal. Joanna played Tanneke in the movie Girl With A Pearl Earring and starred as Terri in the long-running series The Thick of It. She's since appeared in Getting On, Heading Out, Hold The Sunset, plus The Accident and Requiem. She also has an impressive CV when it comes to films, with parts in Bridget Jones's Baby, The Bad Education Movie and Get Santa.
Interview: Iwan Rheon on playing Joe Pritchard in The Light In The Hall, aka Y Golau
Iwan Rheon stars in The Light In The Hall as gardener Joe who served time for Ela's murder but is now due for parole.
Iwan explains: "At the heart of the story is that a girl, Ela Roberts, disappeared 18 years ago and my character Joe went to jail after saying that he committed the murder. At the beginning of the programme, he is released from jail and he goes back to Llanemlyn, where everything happened. But he has dis-sociative amnesia. His brain has more or less shut down so he doesn't remember anything that happened."
"Cat (Alexandra Roach) is a journalist who has grown up in the area and she was friends with Ela. She tries to find out what happened and then Ela's mother Sharon (Joanna Scanlan) wants to know the truth. She pretty much knows the truth but wants to shed some more light onto the situation so she can understand what has happened. Joe is a part of this and he wants to know what happened too."
Like his co-star Alexandra Roach, Iwan starred in Welsh-language soap Pobol Y Cwm when he was much younger. "It was great to be back in Wales. I spent a lot of time filming in the Llandeilo area. It was really nice to be able to speak Welsh on set. My family is from North Wales but I was born in Carmarthen. But my parents moved to Cardiff when I was five, so I grew up there. I am quite familiar with the area and I do recall little bits about Carmarthen.
"I had been looking for something in Welsh and when Y Golau came along I thought the script was strong and it was something I really wanted to do. But it was quite tricky going back and fore between the two languages. There were two scripts and the way it is filmed is quite complicated. Luckily for me Joe is a very quiet character – especially in the first episode!"
Fans of the juggernaut that was Game of Thrones will recognise the Welsh actor as evil Ramsay Snow/Bolton.
"The thing with Game of Thrones was that you spent a lot less time on set because there were so many different characters," says Iwan. "With Y Golau, Joe's character is so intense and in so much pain – nothing good happens to him! I had to work out in every scene what he was feeling and what had happened to him. In a way, because Game of Thrones was a fantasy, it didn't feel so 'real'. Y Golau is quite naturalistic and it feels quite heavy to play a character like that for a long time.
"As an actor, doing a little bit of everything is the ideal scenario. I like to have some variety and to play interesting characters. Obviously I try to keep away from playing too many sociopaths because it's very easy to be typecast!"
Iwan Rheon also starred in Channel 4's sci-fi comedy series Misfits (currently on Netflix) and played Ash in the sitcom Vicious. Iwan also played Adam Clios in the series Riviera as well as having roles in Our Girl and Marvel's Inhumans. He is in the 2021 festive film A Christmas Number One. Later in 2023 Iwan will be starring in Wolf on BBC1.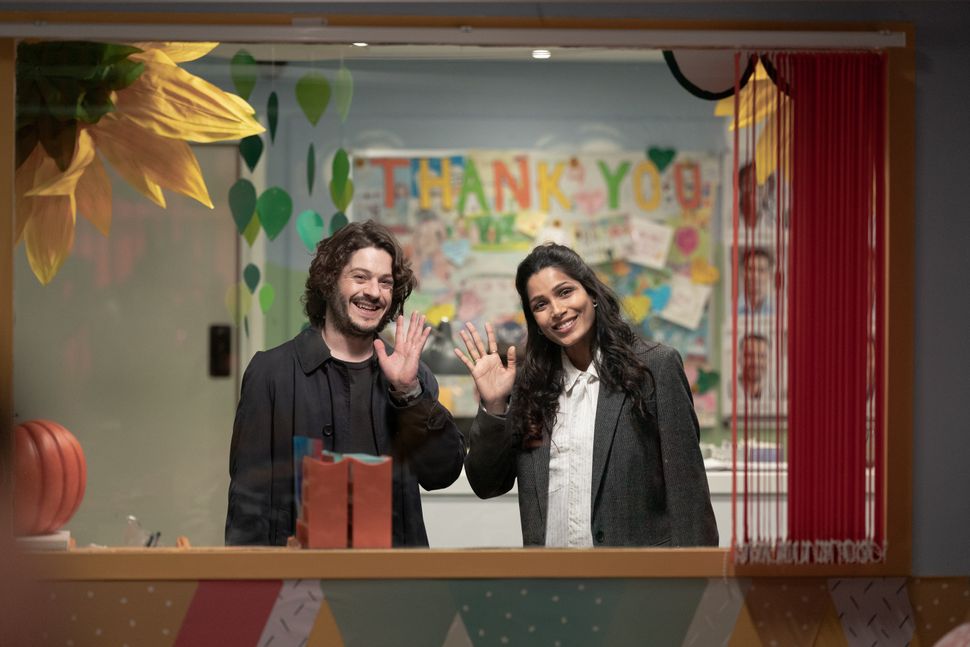 Who else is starring in Y Golau, aka he Light In The Hall
There's strong Welsh cast for Y Golau, including Hannah Daniel (Un Bore Mercher/Keeping Faith/Holby City), Siân Reese-Williams (Craith/Hidden, Line of Duty) and Annes Elwy (Craith/Hidden, Electric Dreams).
The Light In The Hall, aka Y Golau, episode guide
The Light In The Hall here's the official episode guide below. As there might be a few spoilers do be careful and look away if needed. Remember all six episodes can be watched on All4 from Wednesday January 4...
Episode 1
After the murder of Ela Roberts in 2002, Joe Pritchard has spent 18 years in prison but has not disclosed where the body is. When the news breaks that Joe is about to be released from prison much to Sharon, Ela's mother's horror, the journalist Cat Donato decides to return to Llanemlyn to look for answers and to discover the truth once and for all. But will she be warmly welcomed back in the town where she grew up? Sharon is also desperate for answers, and she'll go to any lengths to get them.
Episode 2
Does Joe have any answers for Sharon? Is there someone who can persuade him to reveal what happened that night? Cat continues with her enquiries which makes her more unpopular with each question she asks. As the news of Joe Pritchard being released spreads through Llanemlyn, Sharon is more determined than ever to get answers - despite police warnings. Meanwhile, Joe is trying his best to cope with life outside prison and move on from his past.
Episode 3
Dai continues to support Sharon through everything, while tensions simmer between her and Gafyn. How will Sali react when she discovers Greta's secret? Cat and Caryl catch up again and what Caryl has to say makes Cat revisit the past. How will Joe react to Sharon's constant threats?
Episode 4
Sharon is on pins after Joe's visit - will this be enough to stop her threatening behaviour towards him? DCI Parry comes to visit Cat to warn her to stop fishing for information. But something he says to her makes her more determined than ever to uncover the truth. When things become too much for Sharon, help arrives in an unexpected form.
Episode 5
It appears that things are going from bad to worse for Sharon and Joe. As Gafyn, Greta and Dai support Sharon, Shelly and Cat are trying their utmost to help Joe remember the events of that fateful night. When Sharon is released from hospital, an important piece of evidence surfaces...what will she decide to do with it? Do the right thing and go to the police or go rogue and rely on Cat to piece the jigsaw together? A shocking event sends ripples through the community...but it gives Cat food for thought.
Episode 6
In the gripping last episode of this series, Cat and Joe return to the woods to see whether Joe can remember what happened. As he ventures on a journey which angers and haunts him, will anything remind him of who was in the woods that day and what really happened? Will Sharon get answers once and for all to ensure that Ela gets home safe?
The Light In The Hall, aka Y Golau — what else we know
In deals brokered by APC Studios, which is also handling worldwide sales, The Light In the Hall is produced in association with Channel 4 and Sundance Now for the English-language version for broadcast in the UK and North America, Australia and New Zealand. The thriller is co-produced by Duchess Street Productions and Triongl in association with APC Studios, and with the support of Welsh Government through Creative Wales.
"The Light is on! Regina Moriarty's story of injustice and retribution is truly absorbing," says Nick Lee, Head of Acquisitions at Channel 4. "It's a unique take on a murder-thriller where the clues, characters and story come thick and fast; by adding in such a talented cast it's a show we are proud to be a partner on."
Nora Ostler, Executive Producer at Triongl adds: "We are delighted to be working with Regina, the exceptional cast and our talented partners at Duchess Street on this compelling thriller. Many thanks to Gwenllian, S4C and APC for their support during the development of the series and to C4, Sundance Now and Creative Wales for making it possible. We look forward to taking this powerful story from Wales to the world."
Get the latest updates, reviews and unmissable series to watch and more!
TV Content Director on TV Times, What's On TV and TV & Satellite Week
I'm a huge fan of television so I really have found the perfect job, as I've been writing about TV shows, films and interviewing major television, film and sports stars for over 25 years. I'm currently TV Content Director on What's On TV, TV Times, TV and Satellite Week magazines plus Whattowatch.com. I previously worked on Woman and Woman's Own in the 1990s. Outside of work I swim every morning, support Charlton Athletic football club and get nostalgic about TV shows Cagney & Lacey, I Claudius, Dallas and Tenko. I'm totally on top of everything good coming up too.
Thank you for signing up to Whattowatch. You will receive a verification email shortly.
There was a problem. Please refresh the page and try again.