Willow: release date, trailers, cast, plot and everything you need to know
Everything you need to know about the Willow sequel series coming to Disney Plus.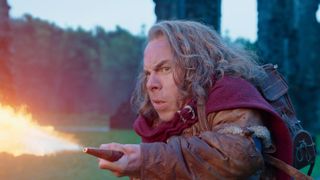 (Image credit: Lucasfilm)
Willow's long-awaited sequel series is now available to stream on Disney Plus.
It's been 34 years since we were first introduced to the dark fantasy world that first appeared when Willow hit movie theaters back in 1988. Based on a story by George Lucas, Ron Howard's movie saw Willow (Warwick Davis) setting out on an epic quest to put a stop to the forces of darkness.
We've known that a Willow sequel series was in the works for some time now. Production for the series began in June 2021, but at Star Wars Celebration on May 26, we finally learned that the new series would be hitting Disney Plus later in 2022.
Below you can find everything you need to know about the Willow series, including the trailers, who stars, and what we've heard about the show's future...
Willow release date
The Willow TV series premiered on Disney Plus on Wednesday, November 30. All episodes of the show are now available to stream on the platform on-demand.
Willow plot
The new series is set years after the original movie and introduced a new band of adventurers to the realm.
The official synopsis for the new series reads as follows: "The story began with an aspiring magician from a Nelwyn village and an infant girl destined to unite the realms, who together helped destroy an evil queen and banish the forces of darkness.
"Now, in a magical world where brownies, sorcerers, trolls, and other mystical creatures flourish, the adventure continues, as an unlikely group of heroes set off on a dangerous quest to places far beyond their home, where they must face their inner demons and come together to save their world."
Willow cast
You can't have a Willow series without Willow Ufgood himself, so it's good to know that Warwick Davis is reprising his role as the farmer-turned-sorcerer. He's not the only person returning from the original cast, either, as Joanne Whalley is set to return as now-queen Sorcha.
The new series also sees a new band of adventurers stepping into the frame. Ruby Cruz (Mare of Easttown) is on hand as Madmartigan and Sorcha's daughter, Princess Kit, along with Erin Kellyman (Solo: A Star Wars Story) as Jade and Ellie Bamber (The Serpent) as Dove who seek out Willow to help them save the world.
Also starring are Tony Revolori (Spider-Man: No Way Home) Amer Chadha-Patel (The Third Day), Dempsey Bryk (The Silence), Rosabell Laurenti Sellers (Game of Thrones), and Talisa Garcia (Baptiste).
In November 2021, Disney released this hilarious video which sees Warwick Davis taking us all behind the scenes to meet the supporting cast working on the new series.
Is Val Kilmer in the Willow TV series?
With Warwick Davies returning, one of the big questions surrounding the series was whether Val Kilmer would make a return Kilmer appeared in the original movie as the disgraced knight, Madmartigan.
In early 2022, it was confirmed that Kilmer would be 'a huge part' of the new series by Warwick Davis and executive producer Jonathan Kasdan (via Yahoo Entertainment).
However, despite these claims, Madmartigan does not physically appear in the show, as Kilmer was not able to join the cast on set. At a press conference close to the show's launch (via SYFY), Kasdan explained exactly how Madmartigan would factor into the Willow series.
"Because we were telling a story that had so many young characters, and that they were all searching for their identity, the search for Madmartigan and the question of what had happened to him was right at the heart of the story we were telling," Kasdan explained. "We knew that it would be woven into this [new] quest in a fundamental way, to see where he was and what had become him and what he'd given up, particularly for Ruby's character, Kit, and for Dempsey's character, Airk, in order to do good. That question follows the whole season."
Kasdan went on to explain how the team found ways to factor Kilmer's character into the story. "We had a lot of ideas about ways to pay it off and ways to leave it open", Kasdan said. "One thing that happened, because Val himself wasn't able to come out to Wales and work with us, was that we added this texture of a friend of Madmartigan's who could give us some clues about his whereabouts and deepen the mystery around what happened to him in a way that actually extended the story we were already telling. It was very satisfying and it provided an opportunity for us to add a whole new element that we didn't expect to the show".
Off the back of Kilmer's cameo in Top Gun: Maverick, Kasdan was reportedly asked whether the Willow team might ever figure out a way to bring Madmartigan into the foreground, to which he replied: "Madmartigan is still out there. I've had many conversations with everyone involved and our feeling is he is out there to be found, should the day arrive. I think Warwick and I would both love to see him pick up that sword again."
Is there a Willow trailer?
Below you can watch all the Willow trailers. In the latest one, Willow himself warns "evil is coming to destroy us all", and we get a tease for what's in store for our new adventuring party as they set out to confront an even bigger threat to the world of Andowyne.
Below this clip, we've included the previous trailers we've seen for the show, along with a new clip which sees our adventurers being attacked by a band of Bone Reavers. You can find even more clips in Lucasfilm's Willow playlist on YouTube.
Will there be a season 2 for Willow? Was the Willow series cancelled?
Sadly,Disney confirmed there wouldn't be a second season of Willow in March 2023, meaning the series was the latest to join the ranks of cancelled TV shows.
That being said, series creator Jonathan Kasdan did release a lengthy statement after news of the Willow series' cancellation broke made it sound like he's somewhat hopeful that the show does still have a future.
In his post, he explained that they decided to release the main cast to pursue other opportunities, and said Willow wouldn't resume filming in the next 12 months. However, he went on to explain that, "with the enthusiastic and unwavering support of Lucasfilm and Disney, we've developed and written what we hope is a brain-meltingly fun, richer, darker and better VOLUME II, which builds on the characters and story of our first eight chapters (The Wyrm survives!)."
So, perhaps we will see the Willow gang return for another adventure later down the line... after all, it took 35 years for this sequel series to arrive as is!
You can read Kasdan's full statement on Twitter.
Get the What to Watch Newsletter
The latest updates, reviews and unmissable series to watch and more!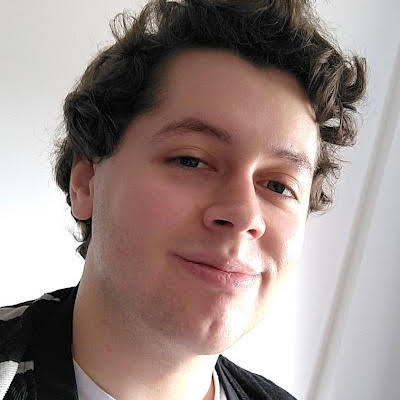 Staff Writer at WhatToWatch.com
Martin is a Staff Writer with WhatToWatch.com, where he produces a variety of articles focused on the latest and greatest films and TV shows.
Some of his favorite shows are What We Do In The Shadows, Bridgerton, Gangs of London, The Witcher, Doctor Who, and Ghosts. When he's not watching TV or at the movies, Martin's probably still in front of a screen playing the latest video games, reading, or watching the NFL.