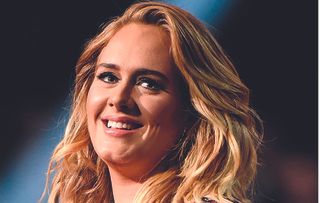 (Image credit: Frank Micelotta/REX/Shutterstock)
This lovely occasional series telling the history of pop music through its fans concludes tonight, with DJ and presenter Sara Cox taking us from 1997 to 2010
This lovely occasional series telling the history of pop music through its fans concludes tonight, with DJ and presenter Sara Cox taking us from 1997 to 2010.
This was an era in which the internet and the arrival of sites like MySpace and YouTube meant fans could get closer to their heroes than they'd ever dreamed – Ronan Scolard and Glenn Murphy ended up on stage with Adele after a video of them singing her songs went viral – and, as in the case of Arctic Monkeys, could change the fortunes of their heroes as word of mouth took artists to new heights.
Thank you for signing up to Whattowatch. You will receive a verification email shortly.
There was a problem. Please refresh the page and try again.