Secret Life of Bob Monkhouse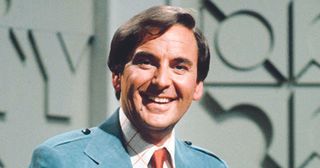 (Image credit: ScopeFeatures.com)
This 90-minute programme, making clever use of the Monkhouse archive, is a survey of the cultural life of the second half of the 20th Century
While he was alive, the comedian Bob Monkhouse collected like a maniac – records and books, TV and radio recordings, cartoons, comics, matchboxes, even tinned food! It was only when his widow Jackie died, five years after Bob himself, that it became clear just what a treasure trove there was – 3,000 audio tapes, 2,000 photos, 50,000 VHS tapes, 10 filing cabinets of scripts, a million jokes. This 90-minute programme, making clever use of the Monkhouse archive, isn't just an extensive biography of a very public figure, it's a survey of the cultural life of the second half of the 20th Century. And the jokes aren't bad either.
Thank you for signing up to Whattowatch. You will receive a verification email shortly.
There was a problem. Please refresh the page and try again.