Who is Maxy on The Great British Bake Off 2022? All you need to know
The Great British Bake Off is back! Here's everything we know about 2022 contestant Maxy.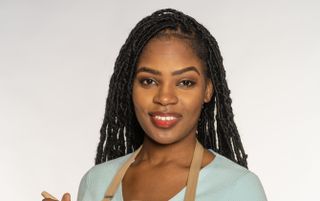 (Image credit: Channel 4)
The Great British Bake Off is back with a new batch of bakers getting ready to whip up some amazing creations in the famous tent, including Maxy. But who's going to be winning the approval of the judges and who's going to be hiding their soggy bottoms?
Maxy is one of the 12 bakers on The Great British Bake Off 2022 (or The Great British Baking Show if you're in the US). Here's everything you need to know about her...
Who is Maxy from The Great British Bake Off?
Swedish-born Maxy is a proud mum to her two daughters. She studied fine art and then went on to achieve a Master's in architecture, pausing her final qualifications to raise her family.
Maxy's precision and creativity inspire her bakes and she loves coming up with impressive celebration cakes for family occasions.
Maxy is very keen on DIY and has totally redecorated her home under her own steam which could come in handy for keeping a cool head during those technical challenges!
She loves the flavours from her Scandinavian upbringing and enjoys baking cinnamon rolls and saffron buns.
"I have always been a Bake Off fan," Maxy said. "But never did I expect to ever be in the tent baking, did not feel as if I was a good enough baker."
Maxy says cakes are her strength and breads and pastries are her weakness. She shares her bakes on Instagram @maxythebaker
How old is Maxy from The Great British Bake Off?
Mum-of-two Maxy is 29 and isn't just great at baking, she is also a DIY fanatic too.
Who else is in the Great British Bake Off 2022?
Will, Former Charity Director, 45
How to watch The Great British Bake Off 2022
The Great British Bake Off 2022 started on Tuesday, September 13 at 8 pm on Channel 4 in the UK and is now available on All4. The show will now air every Tuesday evening in the same time slot.
The new season of The Great British Baking Show will also air in the US on Netflix and starts on Friday, September 16 with fresh episodes added every Friday.
Get the What to Watch Newsletter
The latest updates, reviews and unmissable series to watch and more!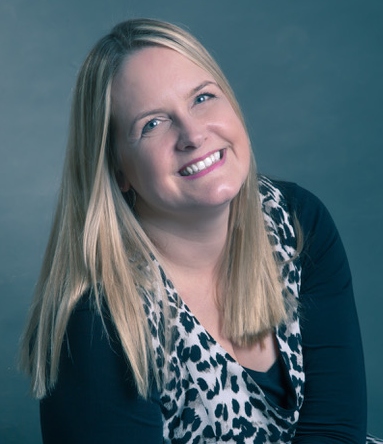 Kerry is a writer, author and editor with a lifelong love of the soaps, a passion for TV drama of all kinds, and an obsessive devotion to Strictly Come Dancing.
She was features editor of All About Soap magazine for more than a decade, covering every bit of excitement from all the UK soaps and the Aussies and still writes about all the juiciest gossip from the Street, the Square and the Dales whenever she can.
Kerry's also an author of historical fiction, and her two jobs collided when she got the chance to write two novels based on Emmerdale, and the Sugden, Tate and Dingle families, during WW2.