Jeff Rawle: I love being Hollyoaks' bad guy!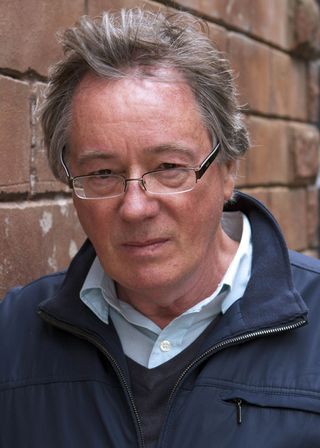 Hollyoaks actor Jeff Rawle has said that he loves playing serial killer Silas Blissett - to the extent that he believes it to be the best role in the soap. The 60-year-old - who formerly starred in the satirical comedy Drop The Dead Donkey - told Inside Soap magazine that other cast members were jealous of his chance to portray the show's villain. "It's the best role to have! Judy Garland once said 'If you have to be in a soap, make sure you don't play the worst part'," Jeff said. "She was talking about her own life being a soap, but she's right. "As Silas I've definitely got the best part. The rest of the cast are very jealous and always saying to me 'I want to play the baddie'." The actor also revealed that this is the first he has ever been cast as a killer, and is more used to playing the victim instead. "In my entire career, this is the first time I've played a murderer," Jeff explained. "I tend to be cast as likeable losers - the victim, not the killer. "I recently did a Midsomer Murders and met an untimely end in that. I'm much more used to being murdered."
Get the latest updates, reviews and unmissable series to watch and more!
Thank you for signing up to Whattowatch. You will receive a verification email shortly.
There was a problem. Please refresh the page and try again.