Unforgotten season 5 — season finale date, cast, plot, trailer, interviews, episode guide and all about the latest series
Unforgotten season 5 sees Sinéad Keenan replacing Nicola Walker to join Sanjeev Bhaskar for another baffling cold case.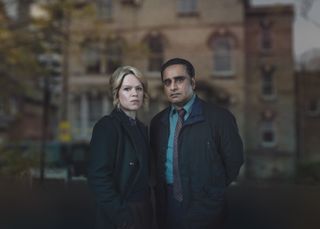 (Image credit: ITV)
Unforgotten season 5 has arrived on ITV with a new DCI replacing Nicola Walker, but so far she hasn't had a warm welcome.
The new investigation happens after the shocking ending of the fourth series of Unforgotten when DCI Cassie Stuart played by Nicola Walker was killed in a horrific road accident. Not only did Cassie's sudden death leave her family emotionally shattered, her police colleagues are hurting too, not least her detective partner DI Sunny Khan (Sanjeev Bhaskar) with whom she'd worked with on a number of baffling cold cases.
Cassie has now been replaced by DCI Jessica James played by Sinéad Keenan, well known for her previous roles in Little Boy Blue and Being Human, and is now Sunny's new sluething partner.
Unforgotten's creator and writer Chris Lang says: "And so it begins, a new Unforgotten journey — and it's scary, for Sunny and the Bishop Street team, for the audience, for all of us. But it's also very, very, exciting, and I cannot wait for you to meet DCI Jessica 'Jessie' James, played by the always brilliant, Sinéad Keenan."
Here's everything we know about Unforgotten season 5...
Unforgotten season 5 release date
Unforgotten season 5 was released on Monday, February 27 at 9 pm on ITV1. It is also available via ITV's streaming service ITVX.
The next episode airs on Monday, April 3, which will be the season finale and the sixth episode in total.
A US release date or channel has still to be announced.
Is there an Unforgotten season 5 trailer?
Yes, an Unforgotten series 5 was released ahead of the first episode. You can watch it below.
Unforgotten season 5 plot
Unforgotten series 5 begins just before DCI Jessica James' first day in her new job when there's an unforeseen and devastating event involving her family life. Despite this, Jessica is determined to make a good first impression with her new colleagues, but will Jess be in the right frame of mind to fit in with and inspire the team?
The ghost of much-loved former colleague Cassie Stuart looms large over the team and Jess knows there will be big shoes for her to fill. This will need resolve, professionalism and a great spirit if she's to live up to her much-admired and respected predecessor.
The first case for Jess and her team is the discovery of human remains in a newly renovated period property in Hammersmith, West London. But hit seems the body has been there a very long time — this looks like a murder dating back to the 1930s, but could the body been disposed of in more recent times? There are baffling questions that need answering and Jess will need to be at the top of her game. Can she work with DS Sunny Khan to work out what has happened?
Sanjeev Bhaskar explains: "A body that is found bricked into a chimney breast, stuffed up a chimney, when some renovations taking place, but they have no idea how old this body is, or who it is. Ini8ally, Jess comes in and says, "Look, we're not going to do these old cases unless there's some sort of present impact, because it takes up resources." So he has to convince her otherwise. And once again, in a similar structural way to the previous series, it is about these disparate antagonists, possible suspects.
"The interesting thing about this series for me was that this was the widest range of ages of suspects that we've seen in any series. That felt very, very different. Before, it's been a very specific, the age group of people that we've had - whereas this one, it really is from someone young to someone quite old. And that was very interes8ng. As I read the script and that unfolded, that was fascinatng to watch. And again, fascinating, too, because people bring different energies. There's a kind of youthful energy, both good and bad, that comes into play."
Unforgotten season 5 new cast — Sinéad Keenan on playing DCI Jessica James
In Unforgotten series 5, Sinéad plays DCI Jessica James who has to play a major part of an investigation team who are still reeling from the death of their previous well-respected colleague Cassie Stuart. Sinéad gives us the lowdown on her character...
Sinéad Keenan says: "I"Jess is the new DCI. She was a fast-tracked cop, one of these ones who have a degree and can skip a few levels. She is very good at her job, very ambitious, and has a promotion. She's got a husband, two children, perfect life. And then she starts this new job, and on the first day she gets some news on the way to work that completely blindsides her that has implications in terms of how she is at her job. So that's simmering in the background.
"Naturally, the team are all grieving and they don't want a new DCI. They want Cassie. They want Cassie to be there. And that's as it should be. And so, whoever comes into that role of course, they're going to be reticent about them, and she will be compared to, you know, the incomparable. The bar is so high with Cassie. I wouldn't say it's a cold reception by any means, but it is an adjustment for them, and they're finding their way as well. But also, added to that, she's doing a bit of a rubbish job, because her whole life…the tectonic plates have shifted for her. She's not where she should be head wise, because she is good at her job, but she is not showing them that. So to add insult to injury, they've lost the brilliant Cassie, and they've got this eejit coming in who doesn't seem to be on the ball."
* Sinéad Keenn has starred in a number of top dramas such as hit historical series The Tudors, ITV's Little Boy Blue, BBC's Being Human, Three Families and Showtrial on BBC1, and period drama The Tudors as well as Derry Girls.
Returning cast — Sanjeev Bhaskar as DI Sunny Khan plus his team
Sanjeev Bhaskar is back in Unforgotten as DI Sunny Khan who must get used to working life without Cassie (Nicola Walker) in series 5.
Sanjeev says: ""It was weird, because not having Nicola Walker there felt really odd. In a way, she is such a good and close friend, I felt slightly lost in the way that Sunny does. But the fact that it was about Cassie/Nicola made it easier to get to those places. I hope that comes across.
"Grief does affect people in deep and profound ways. And I think one of the ways that it does affect people is you do feel lost, because it's such a mixture of different emotions. There's loss, there's regret, there's having to recalibrate what your life is. And for Sunny, all of those things, all those existential things, are sitting behind everything he does.
Who else is starring in Unforgotten season 5?
As the latest murder mystery unfolds in Unforggotten series 5, the investigating team meet many characters played by some well known faces.
DI Khan's loyal and hard-working cold case investigations team are also back together for the series with Jordan Long as DS Murray Boulting and Carolina Main as DC Fran Lingley reprising their roles. Returning to the series are Georgia Mackenzie as pathologist Dr Leanne Balcombe, Michelle Bonnard as Sunny's partner, Sal and Pippa Nixon as DC Kaz Willets.
Others include Rhys Yates (The Outlaws, Silent Witness) as Jay, Martina Laird (Summerland, The Bay) as Bele. Tony is played by Ian McElhinney (Game of Thrones, Derry Girls), Hayley Mills will also play Tony's wife, Emma and Max Rinehart (Jekyll and Hyde, Miss You Already) is Karol. All on the face of it appear unconnected to the victim but digging deeper into their lives could well throw up more.
Unforgotten season 5 episode recaps (Spoilers ahead!)
Here's our episode guide to Unforgotten series 5. There are a few spoilers here in the recaps so look away if you wish to avoid...
Episode 1: Monday, February 28, 9pm
When human remains are found inside the fireplace of a newly renovated Victorian London house, DI Sunil 'Sunny' Khan is on the case. However, following the tragic and sudden death of his colleague DCI Cassie Stuart (Nicola Walker) at the end of the last series, he's also contending with a new boss, DCI Jessica James, and things get off to a very strained start. She's reeling from the news that her husband has been having an affair. With both detectives out of kilter, their first day working together is fraught with repressed emotions and differences of opinions.
Episode 2: Monday, March 6, 9pm
Following the discovery of human remains inside the chimney breast of a Victorian London property, the forensics team reveal to DI Sunny Khan (Sanjeev Bhaskar) and DCI Jess James (Sinéad Keenan) that death was caused by gunshot, and as more evidence comes to light, the identity of the victim is revealed, leaving a family member absolutely devastated. Meanwhile, House Of Lords member and former Tory MP, Lord Tony Hume (Ian McElhinney), who's been hiding big secrets, including from his wife, Lady Emma, played by acting legend Hayley Mills, is floored when he gets shattering news. Emma throws a surprise birthday party for Tony at their country home. However, Tony has other things on his mind, and he pulls aside his grandson to give him some stark warnings.
Episode 3: Monday March 13, 9pm
More details about the mystery victim's turbulent past come to light as detectives Sunny and Jess question her mother, Ebele. Sunny is soon heading off to Paris to speak to taxi-driver and warehouse worker Karol when his link to the victim is discovered. Meanwhile, Lord Tony Hulme is looking decidedly on edge when Jess turns up at his home and young drug user Jay, recently arrested for a mugging, makes a bombshell phone call from prison…
Episode 4: Monday March 20, 9pm
Drug addict Jay was last seen making a bombshell phone call from prison. This week and in a complete U-turn, Jay, recently arrested for GBH, has a slick new lawyer and is suddenly and unexpectedly granted bail. Who is pulling the strings to get him released and what secrets are they attempting to bury? Meanwhile DI Sunny Khan (Sanjeev Bhaskar) is in Paris to question former social worker, Karol Wojoski (Max Rinehart) and DCI Jess James is knocked for six when she finds out exactly who her husband has been having an affair with! And she's not the only one reeling. Lord Tony Hulme (Ian McElhinney) is feeling the heat when he comes face to face with Jay in a tense showdown.
Episode 5: Monday March 27, 9pm
The penultimate episode sees terminally ill Lord Tony Hulme (Ian McElhinney) feeling the heat. An elderly security guard, played by Play School legend Derek Griffiths, reveals to DC Karen Willets (Pippa Nixon) that prominent Tory politician Hulme and the murder victim's mother Ebele (Martina Laird) had a violent row in which a big secret was revealed. What's their link? Meanwhile, having bonded over their recent personal traumas, detectives Sunny and Jess (Sanjeev Bhaskar, Sinead Keenan) seem to have put their professional relationship on a more friendly basis which significantly helps the murder investigation, especially when they learn of another dead body in a West London garden that's linked to the case...
Episode 6: Monday April 3, 9pm
All loose ends are neatly and cleverly tied up in this final episode as viewers discover what really happened to murder victim Precious Falade when she was shot in the West London squat in 2016 plus the links this cold case has to the discovery of a body in the garden of another nearby house. Those present during on the day Precious died, including her mother Ebele, son Jay and the seriously ill Tory grandee Lord Tony Hulme, all face intense questioning by detectives Sunny and Jess and little by little the truth finally emerges…
Unforgotten season 5 — filming news, locations and more
Unforgotten season 5 is filmed in London, Tilbury, Bath and Paris. As per the previous 24 episodes of Unforgotten, which began in 2015, this fifth series is once again being directed by Andy Wilson.
Unforgotten is produced by Guy de Glanville (Unforgotten, Gold Digger, Age Before Beauty) and executive produced by Sally Haynes, Chris Lang and Laura Mackie for Mainstreet Pictures. Andy Wilson and Guy de Glanville also executive produce the series.
Get the What to Watch Newsletter
The latest updates, reviews and unmissable series to watch and more!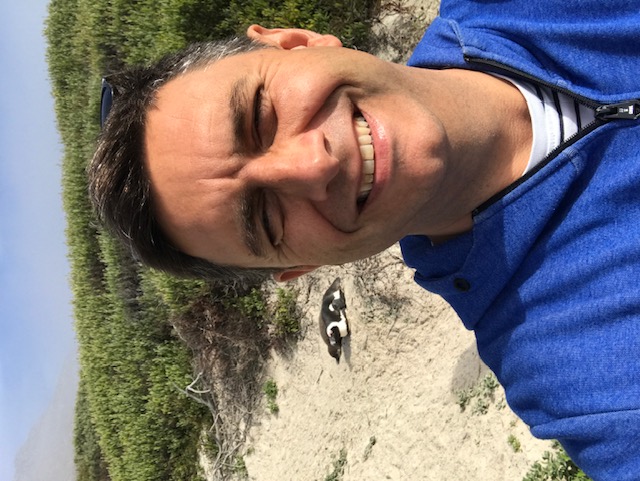 TV Content Director on TV Times, What's On TV and TV & Satellite Week
I'm a huge fan of television so I really have found the perfect job, as I've been writing about TV shows, films and interviewing major television, film and sports stars for over 25 years. I'm currently TV Content Director on What's On TV, TV Times, TV and Satellite Week magazines plus Whattowatch.com. I previously worked on Woman and Woman's Own in the 1990s. Outside of work I swim every morning, support Charlton Athletic football club and get nostalgic about TV shows Cagney & Lacey, I Claudius, Dallas and Tenko. I'm totally on top of everything good coming up too.