Mad Cow Disease: The Great British Beef Scandal – BBC2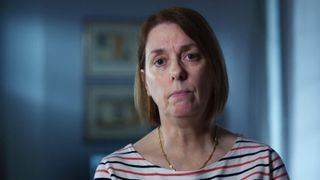 (Image credit: BBC/RAW Productions)
The story of the outbreak of mad cow disease and its devastating effects are explored in BBC2's Mad Cow Disease: The Great British Beef Scandal
BBC2's Mad Cow Disease: The Great British Beef Scandal is a disturbing documentary about the food scandal in Britain during the 1980s and 1990s.
Claire McVey was 15 in 1999 when she was diagnosed with new variant Creutzfeld-Jakob Disease (nvCJD).
Within six months she was dead, killed by eating infected meat as a child.
At the time, the Government insisted beef was safe to eat, despite millions of cows being infected with bovine spongiform encephalopathy (known as BSE or mad cow disease).
But almost 200 people have since died from nvCJD.
This documentary tells her story and asks whether the crisis is really over…
'There is still so much uncertainty about this disease,' says neurology professor Richard Knight, who features in the programme.
'At the moment I have to say we are simply not sure, but every prediction suggests there are going to be further cases.'
'You're supposed to keep your child safe and yet I allowed her to eat something which killed her,' says Claire's mum, Annie (pictured top), who also appears.
'I wanted to know who was to blame because I wanted to go round and say, "Look at what you've done,"' she adds.
'Every Christmas, I remind them all by email that their actions did this.'
TV Times rating: ****
Get the latest updates, reviews and unmissable series to watch and more!
Thank you for signing up to Whattowatch. You will receive a verification email shortly.
There was a problem. Please refresh the page and try again.