EastEnders' liver donor advisor urges public to donate organs to help save lives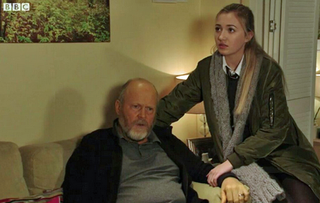 A liver recipient who advised EastEnders on the Phil Mitchell Christmas storyline wants more people to step forward and donate organs and blood
A woman who shared her experience of liver transplant to help make the Phil Mitchell story in EastEnders as realistic as possible said she hopes it will encourage viewers to join the organ donation register.
Writers behind the programme's Christmas Day episode, which saw Phil undergo a transplant operation, took advice from people who have had their lives saved by the procedure.
Monira Khanom said she would never be able to thank her donor enough after she was diagnosed with liver failure and a brain dysfunction called encephalopathy.
Following her transplant last year, she said: "I explained what encephalopathy was to the EastEnders team and how it affects you.
"You become very confused. I explained how as the days went by in the hospital, I couldn't answer all the questions from the nurses – it was a sign that I was slipping away.
"I don't know who the donor was, but I'll never be able to thank my donor and their family enough in words.
"I hope the EastEnders storyline will highlight the difficulties of living with liver disease and make more people join the NHS Organ Donor Register."
NHS Blood and Transplant has launched a Christmas campaign urging people to sign up, after discovering that only a third of UK adults (23.3 million) are on the register.
It reports that three people die every day in need of a replacement organ, with around 6,500 waiting for the operation at any given time.
Like Phil, who was rushed into hospital on what should have been a happy holiday, Kim Fairman spent her Christmas Day in 2012 worrying if it would be her last.
After battling a rare MDR3 deficiency disease, which would have been fatal, the 36-year-old said: "I thought I would not be around to watch my daughter open her presents on Christmas morning.
"I tried to make it a magical time for her, but deep down all I wanted to do was sleep and cry.
"When I finally got the call to come in and have my liver transplant it was a life-changing day.
"I will never forget my donor or his family and will be forever grateful for them for letting me stay with my family and watch them grow."
Get the latest updates, reviews and unmissable series to watch and more!
Thank you for signing up to Whattowatch. You will receive a verification email shortly.
There was a problem. Please refresh the page and try again.