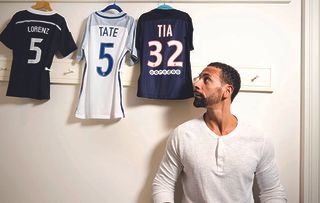 (Image credit: BBC)
In this moving documentary, former footballer Rio Ferdinand talks about the death of his wife, Rebecca, mother of their three children, who lost a short battle with breast cancer in 2015, aged just 34
In this moving documentary, former footballer Rio Ferdinand talks about the death of his wife, Rebecca, mother of their three children, who lost a short battle with breast cancer in 2015, aged just 34.
'I haven't got the answers,' says Rio. 'I need help, I know that,' he admits. Statistics show that 75 men under 50 become widowed every day in the UK, and are half as likely to seek counselling as women.
Filmed at his homes in Kent and Portugal, and featuring close family, the former Manchester United star shares precious memories and meets other men coping with bereavement.
Thank you for signing up to Whattowatch. You will receive a verification email shortly.
There was a problem. Please refresh the page and try again.