'The Ipcress File': Our essential guide to the new adaptation of the famous spy thriller starring Joe Cole
'The Ipcress File' sees Peaky Blinders star Joe Cole playing iconic Harry Palmer.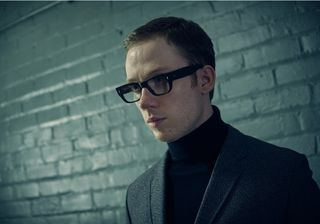 (Image credit: ITV)
In the upcoming ITV adaptation of The Ipcress File, Joe Cole (star of Peaky Blinders and Gangs of London) takes on the iconic role of Harry Palmer, based on the globally renowned Len Deighton novel from 1962. 
The high-octane espionage series, set during the 1960s at the height of the Cold War, follows Palmer, a working-class British sergeant, who's on the make in Berlin and ends up becoming a spy to avoid a stint in military jail for dodgy dealings and side hustles. 
Harry Palmer's first case is The Ipcress File, which involves a missing British nuclear scientist. But Palmer's links to the man suspected of the kidnap takes him on a potentially deadly undercover global mission from Berlin, to London, Beirut and a nuclear atoll in the Pacific. But can Palmer survive brainwashing, inter-departmental rivalry, treason and a series of dangerous twists and turns? 
Filming has now started in Liverpool and Croatia.
The Ipcress File release date
ITV is yet to announce a release date for The Ipcress File. However, filming has now started and late 2021 or early 2022 look likely.
Who is starring in The Ipcress File?
Joining British star Joe Cole in The Ipcress File are Bohemian Rhapsody actor Lucy Boynton as Jean and Us and The Night Manager star Tom Hollander as Major Dalby who works for British intelligence.
Also look out for Ashley Thomas (NYPD Blue, Top Boy, Them) as Maddox, Joshua James as Chico (Industry, Life, Absentia), David Dencik (McMafia, Face to Face, Chernobyl) as Colonel Stok and Tom Vaughan-Lawlor (Dublin Murders, Avengers: Endgame, Avengers: Infinity War) as Cathcart.
The Ipcress File on ITV — what else do we know?
This six-part adaptation of The Ipcress File has been described as "an enthralling and atmospheric espionage thriller." It's been penned by BAFTA-winning Trainspotting writer John Hodge and will be directed by James Watkins, who also took the helm on McMafia and Black Mirror. 
Watkins says: "We can't wait to bring Len Deighton's intoxicating web of spies – sexier than Smiley's People, more real than Bond – to a wider television audience. With his sly wit and understated integrity clashing against the establishment, working-class spy Harry Palmer is more relevant than ever."
John Hodge adds: "This is a wonderful opportunity to inhabit a time when the post war world was morphing into the way we live now, when social mobility, civil rights, and modern feminism were forcing their way into public consciousness, and all of it happening with the world divided in two and both halves threatening to blow the whole thing sky high."
More about Harry Palmer and his spy mission in The Ipcress File...
In the newly partitioned city of Berlin, Harry Palmer is a sharp working-class young man with sophisticated tastes determined to make a lot of money. A wholesaler, retailer, fixer, smuggler, Harry's varied interests bring him into contact with everything and everyone in Berlin in the early 1960s – until the law catches up and it all comes crashing to a halt.
Harry finds himself sentenced to eight years in a grim military jail in England, all his prospects abruptly torn away. But his impressive network and efficiency have not gone unnoticed, and a gentleman from British intelligence has a proposal. To avoid prison, Harry Palmer will become a spy. And the case on which he cuts his teeth will be 'The Ipcress File'. 
Harry's links to the man suspected of kidnapping a missing British nuclear scientist result in him being conscripted for a dangerous undercover mission that takes him from the Beatles' London to the Berlin Wall, from the back alleys of Beirut to the white hot sand of a Nuclear Atoll in the Pacific. 
That famous The Ipcress File screen adaptation from 1965...
Len Deighton's original 1962 novel The Ipcress File was turned into a BAFTA-award winning film in 1965, starring a young Michael Caine as Harry Palmer. It was directed by Sidney J Furie and included Sue Lloyd (Crossroads) and Gordon Jackson (Upstairs, Downstairs) among the cast, with Michael Caine's iconic performance hailed as being "anti-Bond".
Get the latest updates, reviews and unmissable series to watch and more!
Thank you for signing up to Whattowatch. You will receive a verification email shortly.
There was a problem. Please refresh the page and try again.